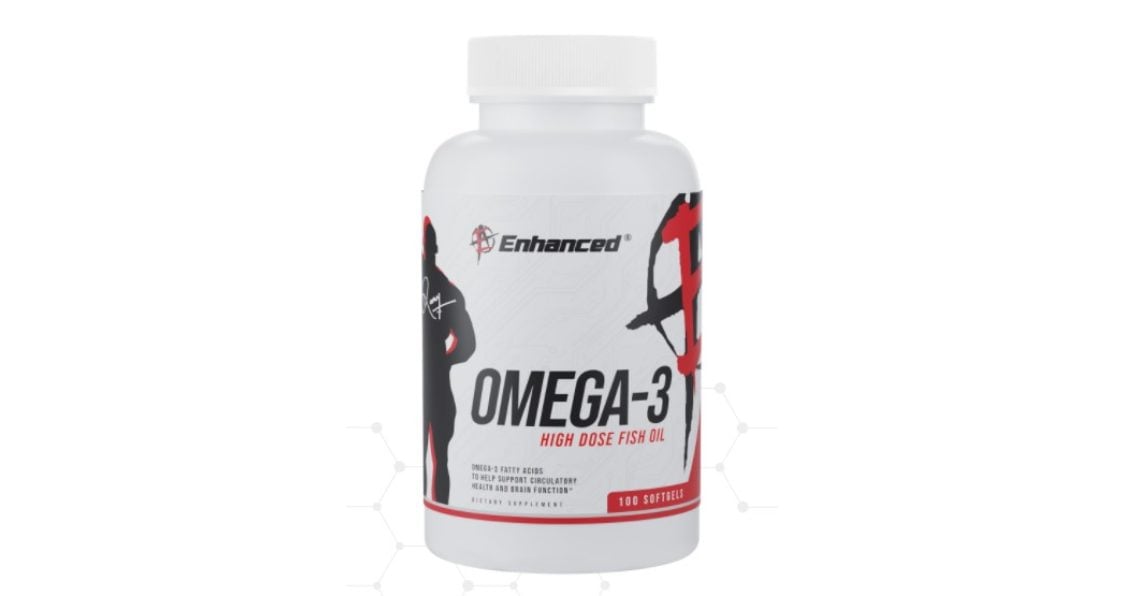 This fish oil is what you need for growth, reduced soreness, and better range of motion.
Product Overview
Fish oil is a great omega-3 supplement for those looking to boost their overall health and wellness while also optimizing training and performance. The right supplement can make or break your gains and set you up for real success. With so many options on the market, it can be challenging to get an effective product at the right price. But Enhanced Labs has worked diligently to create an awesome omega-3 supplement to boost all your gains. Enhanced Fish Oil is the right supplement for you to tackle any and all of those health and training needs so you see the best results.
Enhanced Labs are a team of bodybuilders, chemists, and innovators who joined together to disrupt a chaotic industry by doing absolutely whatever it takes to come out with the most effective hardcore supplements line on the market. By always staying on the cutting-edge advancements in technology and chemistry, Enhanced Labs gives their customers the continuous edge they desire most.
Enhanced Omega-3 is a high concentration of omega-3's to deliver great benefits to muscle growth, reduced soreness, and better range of motion.
Enhanced Fish Oil Highlights
Enhanced Labs puts a premium spin on fish oil with its all-new omega-3 supplement featuring a potent 1,000mg EPA and 400mg DHA per serving. Enhanced Fish Oil promotes itself as one of the cleanest fish oil supplements on the market featuring superior, purified triglyceride fish oil. This supplement can work for better muscle growth, reduce muscle soreness, and work for better range of motion.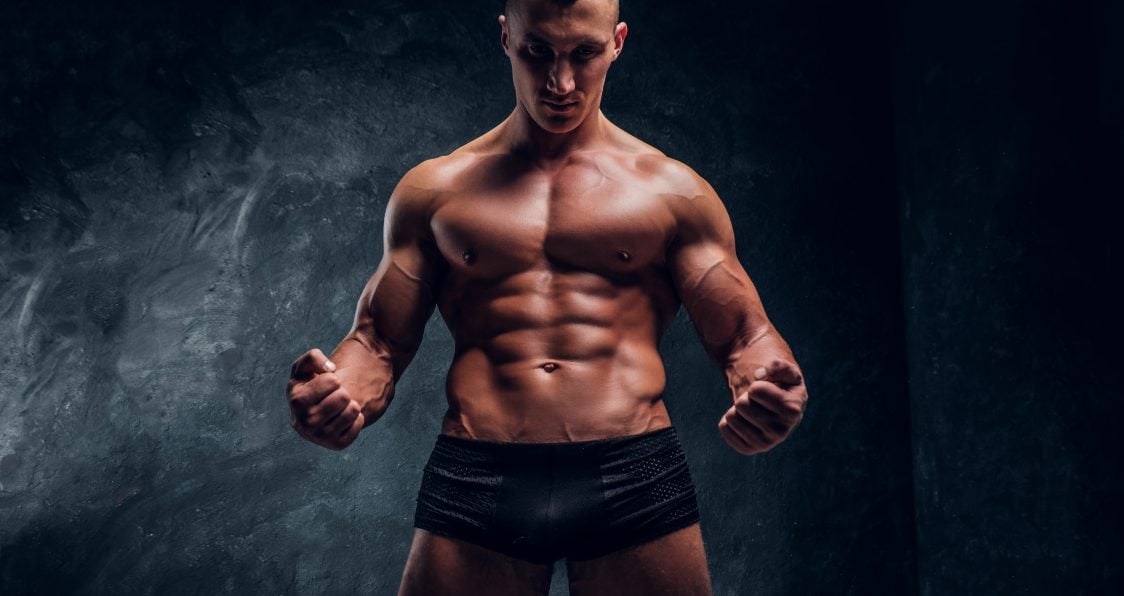 Benefits of Fish Oil & Omega 3 Fatty Acids
While most people connect fish oil to heart and brain health, this versatile supplement can also enhance athletic performance. Omega-3s help combat free radicals that build up during intense training, enhance exercise endurance and promote faster recovery post training.
Faster Recovery Time
Fish oils possess significant anti-inflammatory attributes, which can be extremely beneficial before and/or after a workout to reduce muscle soreness, decrease joint pain and accelerate recovery.
Accelerated Fat Loss
Fish oil supplementation is associated with a faster metabolic rate and increased fatty acid oxidation. A study for the Journal of Nutrition reported that fatty acid oxidation was 1.2- fold higher in those given fish oil compared to the control group [1].
Heart Health
Research shows that fish oil can help you maintain healthy cholesterol levels and lower your risk of cardiovascular diseases. Fish oil supplementation is validated by multiple peer reviewed clinical studies to improve HDL (good cholesterol), decrease LDL (bad cholesterol) and decrease triglycerides [2].
Price & Effectiveness
Enhanced Fish Oil is the right supplement for those looking for better muscle growth, reduced muscle soreness, and better range of motion to tackle all of those health and wellness needs.
Pros
50 servings for $19.99
Enhances athletic performance and overall health
Safe and non-hormonal
Stimulant free
Cons
Large soft gel that some users may have difficulty swallowing
Price: $19.99
Enhanced Labs offers Free shipping ANYWHERE in the world. If you live in the United States, your order ships FREE no matter what you buy. If you live outside the US, your order ships for free when it's over $169.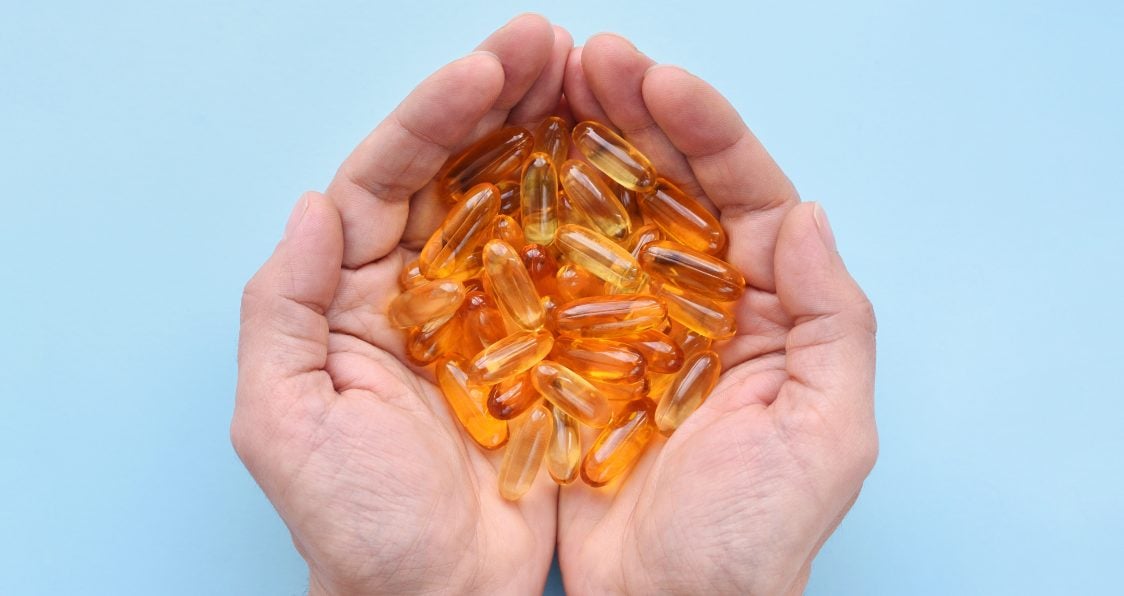 Best Time to Take Enhanced Fish Oil?
Enhanced Labs recommends taking Enhanced Fish Oil before and/or after a workout to reduce muscle soreness, decrease joint pain and accelerate recovery. On rest days, Enhanced Fish Oil should be taken with your first meal of the day.
Enhanced Fish Oil contains no stimulants or hormones so it can be taken any time of day and is safe to use by both males and females.
Stacking Enhanced Fish Oil
Enhanced Fish Oil stacks well with other health supplements such as vitamins, collagen and probiotics. Enhanced Labs recommends stacking Enhanced Fish Oil with Super Human Immunity and Protein-Tech for the best results.
---
Check out our list of the Best Omega-3 Supplements for more great fish oil products!
---
Overall Value
Omega-3 fatty acids are essential for the human body to function properly, but our bodies cannot produce them. Thus, we must obtain them through food or supplements. Enhanced Fish Oil is a high concentration omega-3 supplement that provides 1,000mg eicosapentaenoic acid (EPA) and 400mg docosahexaenoic acid (DHA) per 2-capsule serving. What you are really getting is a quality omega-3 supplement from a company who knows the needs of athletes. Try Enhanced Fish Oil and see what happens to your gains today.
If you have any questions about Enhanced Fish Oil or any of the other Enhanced Labs products, reach out to the Enhanced Labs Chemical Engineer Trevor Kouritzin by emailing [email protected]
---
Generation Iron may receive commissions on purchases made through our links. See our disclosure page for more information.
Let us know what you think in the comments below. Also, be sure to follow Generation Iron on Facebook, Twitter, and Instagram. 
*Images courtesy of Enhanced and Envato
References
[1] https://academic.oup.com/jn/article/137/12/2629/4670017