Train with Olympia champion Big Ramy's coach as you transform your body.
Enhanced Labs continues to shake up the supplement industry after their signing of Big Ramy and Dennis James. Not only are products soon to be launched bearing both athletes' image, but now Enhanced Labs if offering training programs with the Body Building Legend Dennis James paired with their Ultimate Transformation Stack.
The Enhanced Ultimate Transformation Stack + Training Package puts together 10 supplements and 8 weeks of coaching by Dennis James for the ultimate body transformation.
Radical body transformation requires discipline, effort, work, nutrition, and supplementation. This ultimate transformation stack and coaching by Dennis James will get you well on your way to become the enhanced version of you.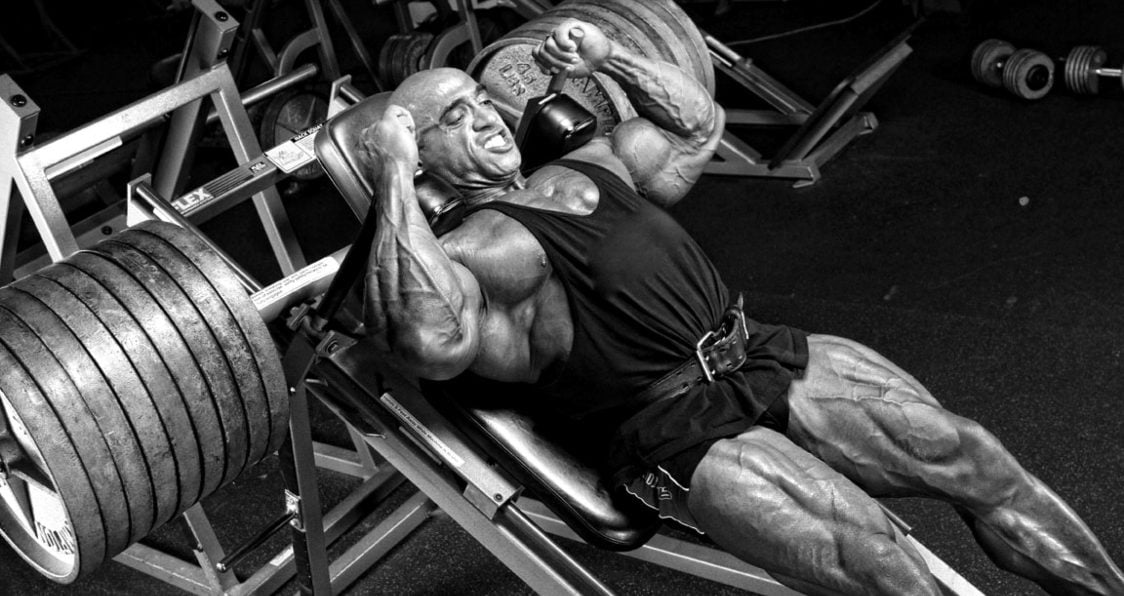 Effectiveness of Ultimate Transformation Stack + Training
Pros
10 clinically validated supplements
Safe and non-hormonal
Customized workout and diet plan made by a 11x Olympian competitor
Cons
No flavor options
$699 price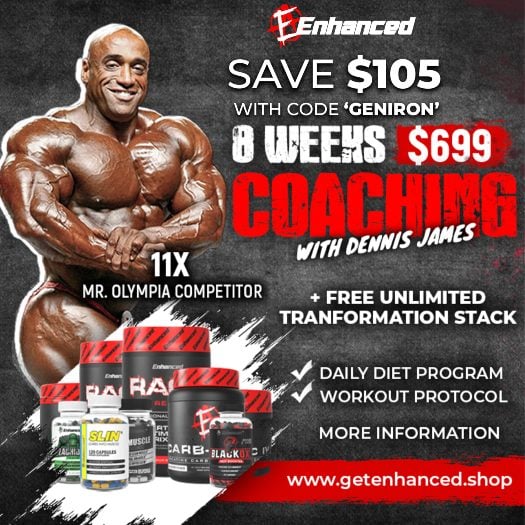 Click here for more on the Ultimate Transformation Stack + Training
What's Included In The Transformation Stack
The Ultimate Transformation Supplement Stack contains: 3 fat burners + 4 muscle builders + 3 performance boosters.
Fat Burners
ECA Shred combines 9 clinically dosed ingredients to target morning fat loss through 5 different pathways: Burn Fat, Prevent Fat Storage, Suppress Appetite, Boost Energy, Improve Mood.
All Day Shred contains a synergistic blend of 15 clinically dosed ingredients with specific benefits for afternoon and evening use, so you burn fat 24 hours a day.
Shred XT is a performance-based diuretic to reduce excess water weight and improve muscle definition
Muscle Builders
SLIN is a nutrient partitioning supplement that utilizes science backed ingredients clinically shown to optimize glycemic response/handling, improve performance, increase muscle size and decrease body fat.
Arachidonic Acid plays an essential role in the growth and repair of skeletal muscle tissue. It is an essential dietary component in the muscle hypertrophy process.
Black Ox was specifically formulated to be the strongest and most effective natural testosterone booster ever developed.
EPIMuscle is a bioactive flavonol that increases follistatin. More follistatin equals less myostatin, and less myostatin means more muscle.
Performance Enhancers
Rage Stim Reloaded is a clinically dosed pre workout with ingredients scientifically proven to boost energy levels, improve physical performance and enhance focus. Rage doesn't contain mega dosages of caffeine so there is no crash.
Rage Pump Reloaded is a stimulant free (no caffeine) pre-workout powerhouse that delivers the vascularity and pump you want in the gym combined with extreme focus, energy and power you need when training for results.
Anabolic IV provides exactly what you need for maximum muscle growth with clinically dosed essential amino acids, a nitric oxide blend, a non-stimulant nootropic blend, an electrolyte blend, a B-vitamin blend and a fat oxidation and muscle sensitivity blend.
In addition, you will receive 8 weeks of coaching by Dennis James including a customized nutrition and training program. Dennis is a familiar face in the bodybuilding world and is a respected coach with a proven track record. Although Dennis has stopped competing, his current physique would make you think otherwise. Dennis truly puts his money where his mouth is.
Dennis has competed in 11 Mr. Olympia competitions as a bodybuilder, currently trains Big Ramy, owns his own gym and podcast, and is a commentator at Mr. Olympia events.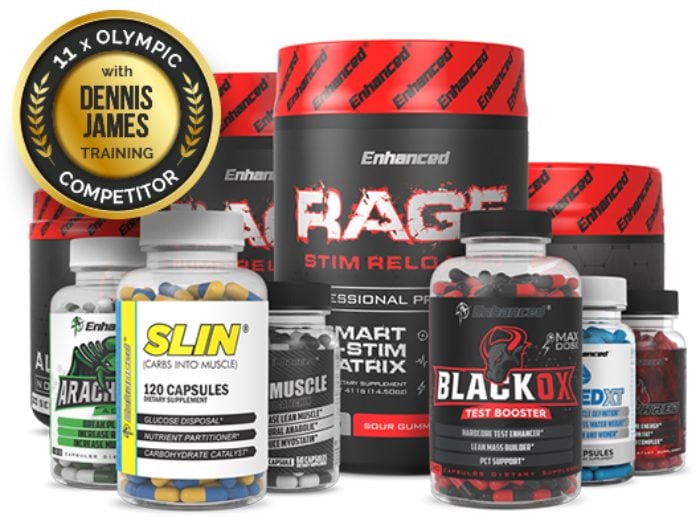 Why Enhanced Labs?
Enhanced Labs are a team of bodybuilders, chemists, and innovators who joined together to disrupt a chaotic industry by doing absolutely whatever it takes to come out with the most effective hardcore supplements line on the market. By always staying on the cutting-edge advancements in technology and chemistry, Enhanced Labs gives their customers the continuous edge they desire most.
How Much Does It Cost?
The Enhanced Ultimate Tracking Stack + Training package is offered directly from Enhanced Labs for $699. Enhanced Labs offers free shipping ANYWHERE in the world. Enhanced Labs does offer Sezzle so it only runs in payments of $175/installment, which is a great value.
Click here to get it now and use code GenIron for 15% off!
If you live in the United States, your order ships FREE no matter what you buy. If you live outside the US, your order ships for free when it's over $169.
The Takeaway
The Enhanced Ultimate Transformation Stack + Training package puts together everything you need to transform your body at the fastest rate possible. Ten clinically validated supplements plus 8-weeks of customized training by Dennis James will put you well on your way to becoming the enhanced version of yourself.
If you have any questions about The Enhanced Ultimate Training Stack + Training package or any of the other Enhanced Labs products, reach out to the Enhanced Labs Chemical Engineer Trevor Kouritzin by emailing [email protected]
Click here for more on the Ultimate Transformation Stack + Training
---
Generation Iron may receive commissions on purchases made through our links. See our disclosure page for more information.
Let us know what you think in the comments below. Also, be sure to follow Generation Iron on Facebook, Twitter, and Instagram. 
*Images courtesy of Enhanced Labs