Fouad Abiad sat down with Flex Lewis to discuss his current health.
Fouad Abiad has not stepped on a competitive stage in a couple years now but continues to follow bodybuilding and speak on his passion for the sport. During a recent interview, Abiad gave a quick update on his health and discussed his issues with his kidneys that impacted his bodybuilding career.
Abiad burst onto the scene in the late 2008s and earned his first invite to the Olympia in 2008. He went on to compete in the Arnold Classic four times over the course of his career. Abiad hit his stride in 2015, when he was able to earn back-to-back victories during the Europa Supershow and Vancouver Pro.
Abiad injured his tricep, which kept him off the stage initially. Heended up battling kidney issues and this ultimately ended his career. Abiad recently broke downhill decision to retire and give a health update.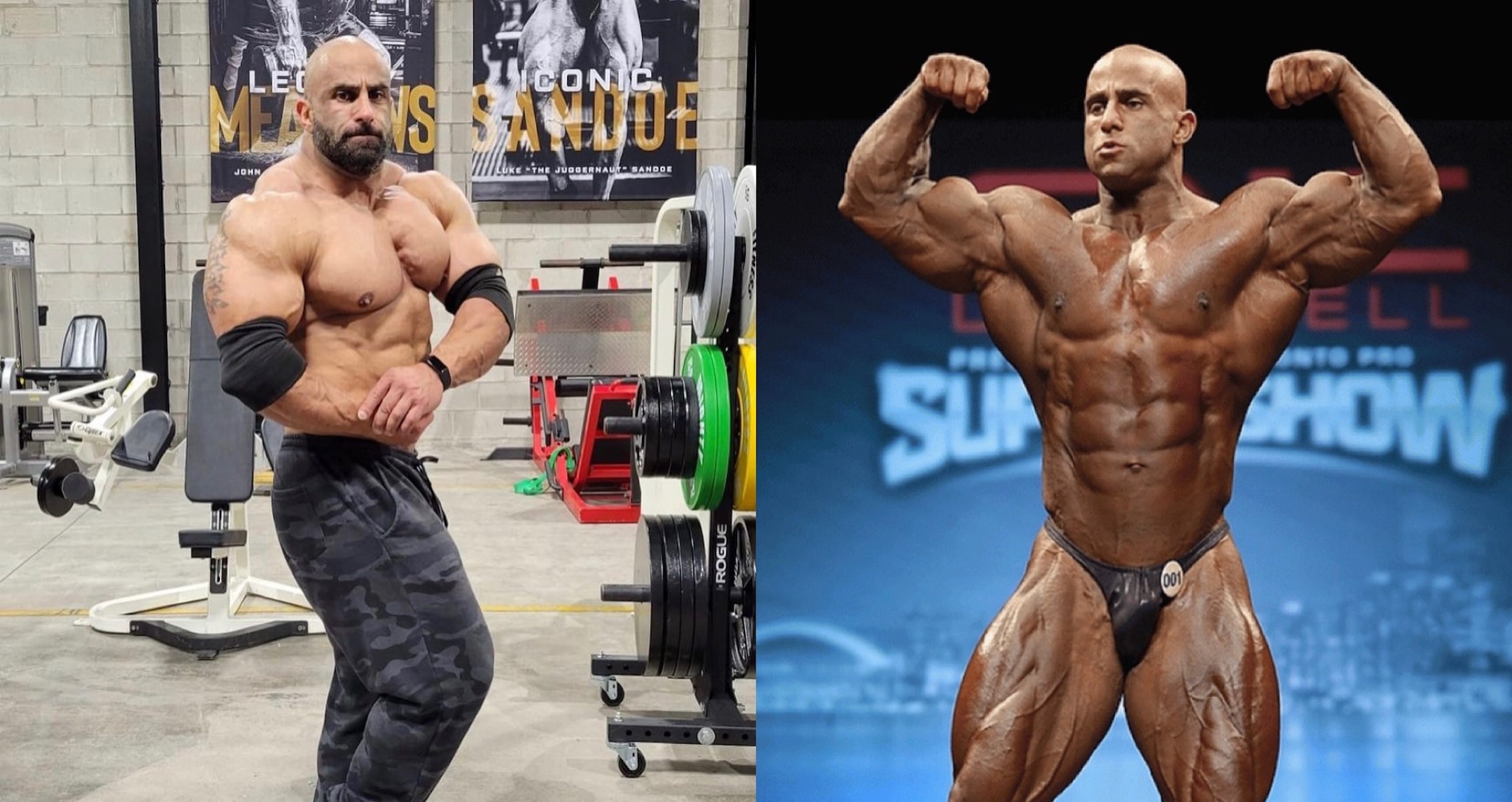 Fouad Abiad: "I Don't Want To End Up On Dialysis At 55"
Fouad Abiad joined Flex Lewis on his Straight Outta The Lair podcast for a discussion. Last year, there were deaths that hit the world of bodybuilding hard and this made Abiad think about his future.
"There were physical injuries, tears, and stuff like my tricep tendon. But the main issue is I want to be around for my wife. We don't have kids. It's me and her. I don't want to leave her alone."
He is currently undergoing stem cell treatment for his kidneys and explained the process further.
View this post on Instagram
"We're doing stem cells for my kidneys. There's been some really good studies done on kidney regeneration through stem cells. So, I'm going to go that route in February and have him do that because your kidneys don't regenerate.

I don't want to end up on dialysis when I'm 55 or something. For those who don't know, your kidneys are going to degenerate as you get older regardless of what you do."
Kidney issues in bodybuilding have come up from time to time. Flex Wheeler went through a kidney transplant in 2003 toward the end of his career. Now, his kidneys are showing signs of failure and is undergoing more work.
At the end of his interview, Fouad Abiad closed the book on a potential return to the sport. However, he did put a call-to-action in place for the current-day athletes to keep up on their health.
"I want people to realize that there is a way to mitigate your issues so that you can continue to bodybuilding and love the sport. No one says healthy but it can be healthier than the way I did it. A lot of bodybuilders bury their head in the sand and pretend they're fine, which is what I did too. You don't have to. There's so much now too."
For more news and updates, follow Generation Iron on Facebook, Twitter, and Instagram.