Chris Bumstead went through the benefits of these injections before a massive hamstring workout.
Chris Bumstead is killing it in the gym as he prepares for what could be his fourth consecutive Classic Physique Olympia Championship title at the 2022 Olympia. It is clear that he is treating his body in other ways outside of the gym as well. In a recent video, Bumstead discussed the benefits of stem cell therapy followed by a hamstring workout.
Bumstead took the reins as Classic Physique champion at the 2019 Olympia and has not been able to be defeated. At this point, it is unknown if he will be taken down if he can keep his physique at this level. Bumstead is extremely active on YouTube sharing different workouts and diet plans. Now, he shared another method used to keep his physique in shape.
This summer, Bumstead shared his bulking diet that is being used to put on some more size heading into the fall. Then, he will work on getting shredded heading into the Olympia. Aside from ice baths, which Bumstead is a big promoter of, he also goes through different stem cell injections that produce different benefits.
READ MORE: "Bulking For The Olympia:" Chris Bumstead Shares 4,133-Calorie Full Day Of Eating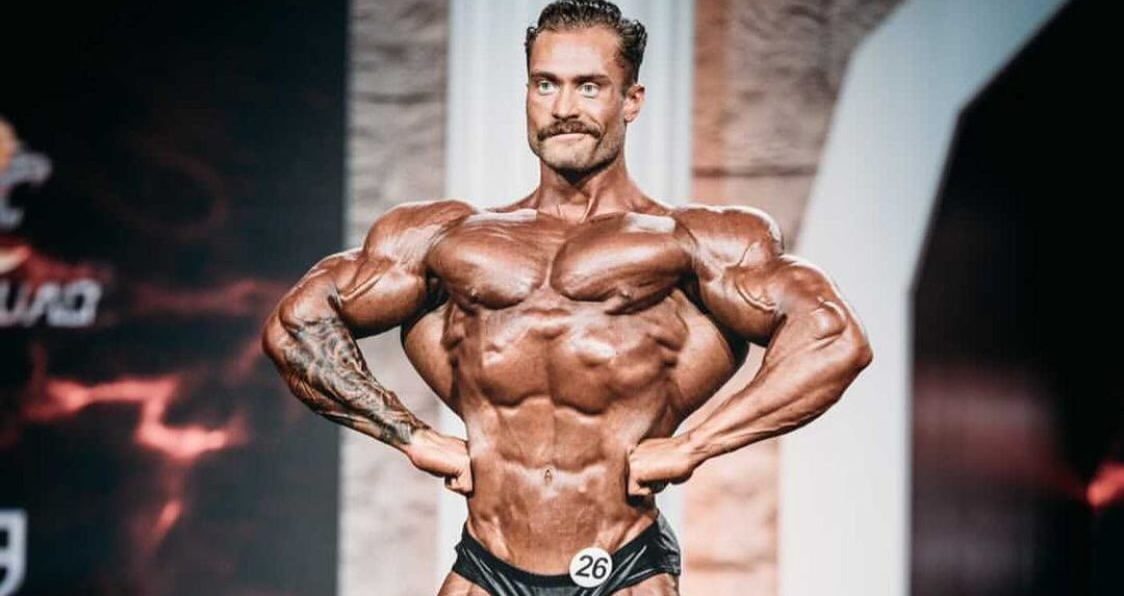 Chris Bumstead Shares Benefits Of Mesenchymal Stem Cell Therapy
Chris Bumstead begins by explaining he has done stem cell before but will be taking on a new one. He explains how it helps heal different areas of the body and has different regenerative benefits. After his pre-workout meal, Bumstead started a warm up exercise with his hamstring curls. Bumstead's warm up includes stretching and drop sets until failure.
"I'm going to be doing stem cell in a different way than before. I've done stem cell in my shoulder because it has a lot of regenerative benefits. It can help heal, bones, cartilage, ligament tears, anything like that. So, I've injected into my shoulder before, but doing something new today."
The new stem cells that Bumstead is using are mesenchymal. These come from the umbilical cord of a newborn baby. This is a treatment that Bumstead has not tried before but wanted to attempt a new cell.
READ MORE: Why Does Chris Bumstead Take Multiple Ice Baths Per Week?
"I'm using something called mesenchymal stem cells, which comes from the umbilical cord of a recently birthed baby. They test them, make sure the mom and the baby are healthy before taking them.

There's been a lot of studies that show this helps a lot with autoimmune diseases. It helps modulate your immune system so that it doesn't shut down your immune system. So, you can't actually tackle off stuff you need to like infections and all that kind of stuff, but it stops your autoimmune disease from impacting itself negatively, which mine does on to my kidneys."
Chris Bumstead has an autoimmune disorder called IGA Nephropathy, which is a kidney disease that happens when immunoglobulin gets into the kidneys. This is an antibody that attacks the organ. Bumstead believes that stem cells might be a way to help fight infections in his kidneys.
How To Benefit From Stem Cell Therapy At Home
As we age, our muscle mass declines, and we experience muscle atrophy. Of course, muscle atrophy is a normal part of aging, but what if there was a way to combat that? Well, stem cell therapy is a popular therapy for helping people prevent age-related muscle loss. In addition, stem cell therapy is also beneficial for building muscle and regeneration, making it perfect for athletes and fitness enthusiasts looking to pack on more gains.
However, stem cell therapy is expensive and comes with its risks. But there's a quality natural dietary stem cell supplement that provides you the same benefits, MuscleMeds Stemtropin. Stemtropin is the first natural nutritional supplement to increase the production of stem cells and HGH (human growth hormone). This article will dive deeply into how the natural dietary supplement Stemropin can help you build more muscle, prevent muscle loss, and help with muscle regeneration.
30% OFF
MuscleMeds Stemtropin is the first natural dietary supplement that increases stem cell and GH production. A 72% increase in GH and a 20% increase in stem cells is a pretty drastic increase, so it should provide you with all the benefits GH and stem cells offer, including increased strength and muscle growth, muscle regeneration, and fighting age-related diseases.
You can check out our full review of MuscleMeds' Stemtropin right here.
Wrap Up
As we creep closer to the Olympia, it is clear that Bumstead is in championship shape once again. He will be the favorite to win his fourth consecutive title when December rolls around.
For more news and updates, follow Generation Iron on Facebook, Twitter, and Instagram.