Joseph Baena continues to sharpen his skills in bodybuilding in many ways.
Joseph Baena has bodybuilding in his blood and he is beginning to follow in the footsteps of his father, Arnold Schwarzenegger. Baena has taken on a passion for fitness and has even teased the idea of competing in bodybuilding at some point. Recently, Baena took some posing advice from veterans Robby Robinson and Mike O'Hearn.
Baena has completed some projects on the big screen and is now transitioning a bit into fitness. He has hit different workouts with O'Hearn and has even explained when he began lifting weights.
Baena has been extremely busy recently as he is also competing on this season of Dancing With The Stars. He is also pursuing a career in real estate and recently sold his first home. Despite his current affairs, Baena has found time to remain active in the gym and improve his skills as a bodybuilder.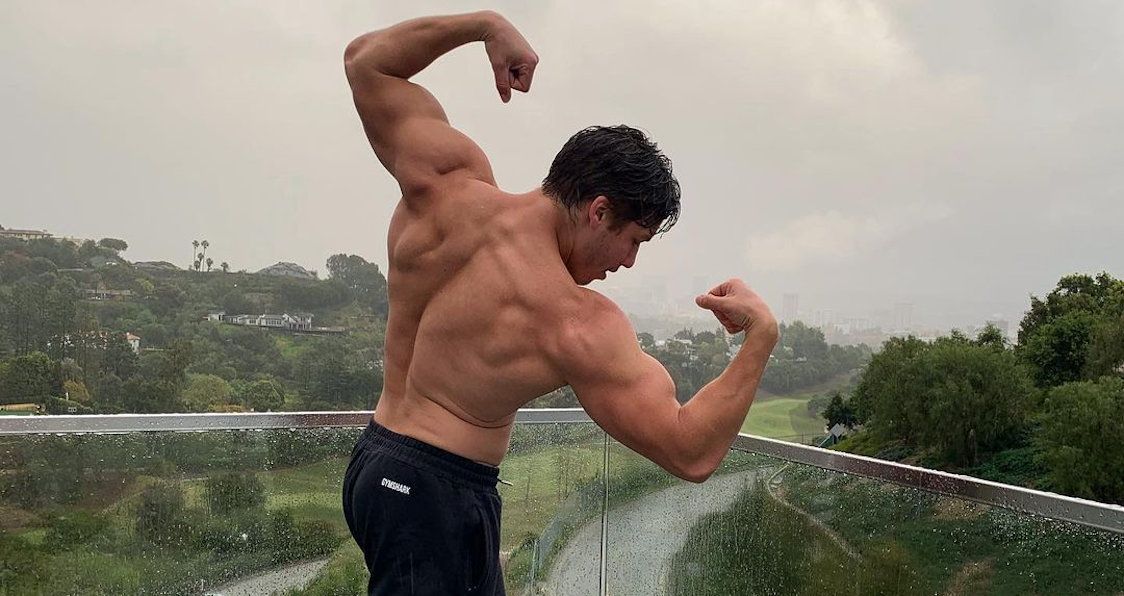 Joseph Baena Takes Posing Tips
Joseph Baena has spent time with Mike O'Hearn in the gym recently. O'Hearn is a former bodybuilder who has also made a career in acting and as a fitness model. O'Hearn has also gotten together with Robby Robinson for different training sessions.
Robinson is a bodybuilding veteran who found great success on stage. He has victories as Mr. America and Mr. Universe over the course of his career. Baena was able to take advantage of some tips and work on his posing.
View this post on Instagram
Joseph Baena hit a side pose where he was able to show off his biceps, calves, and back. During the pose, Robinson is seen giving different tips, including telling him to press his feet into the floor in order to show his calves.
Baena has shared different social media posts of poses that his father made famous. This is not the first time that he has hinted at competing in bodybuilding. Baena is clearly putting on some size in order to build a championship physique and is now fine tuning his skills in many ways.
View this post on Instagram
For more news and updates, follow Generation Iron on Facebook, Twitter, and Instagram.