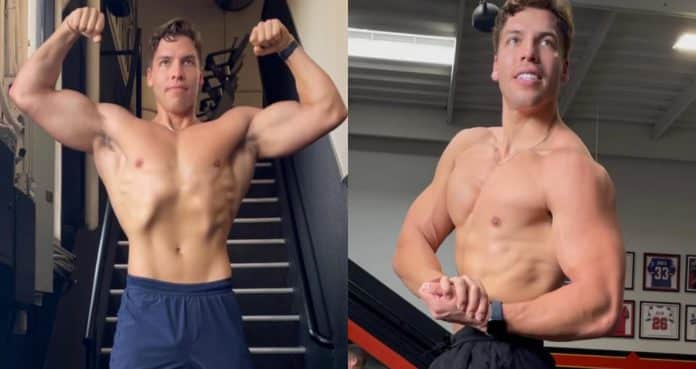 Joseph Baena shared a physique update after losing 10 pounds during his time on 'Dancing With The Stars.'
Joseph Baena has taken after his father, Arnold Schwarzenegger, in many ways including fitness and acting. What Schwarzenegger did not do is compete on Dancing With The Stars. This was Baena's last venture and he recently shared that he lost 10 pounds during his time on the show.
Baena has become a fitness star and frequently shares different workout routines and physique updates. During a workout with Bradley Martyn, Baena shared his "addiction to the gym." While training in a different way, Baena was able to lost 10 pounds and shared a side-by-side video of the difference.
Baena lasted six weeks on DWTS, learning different styles of dance and training for hours on end with his partner. In the end, it was a beneficial experience in many ways.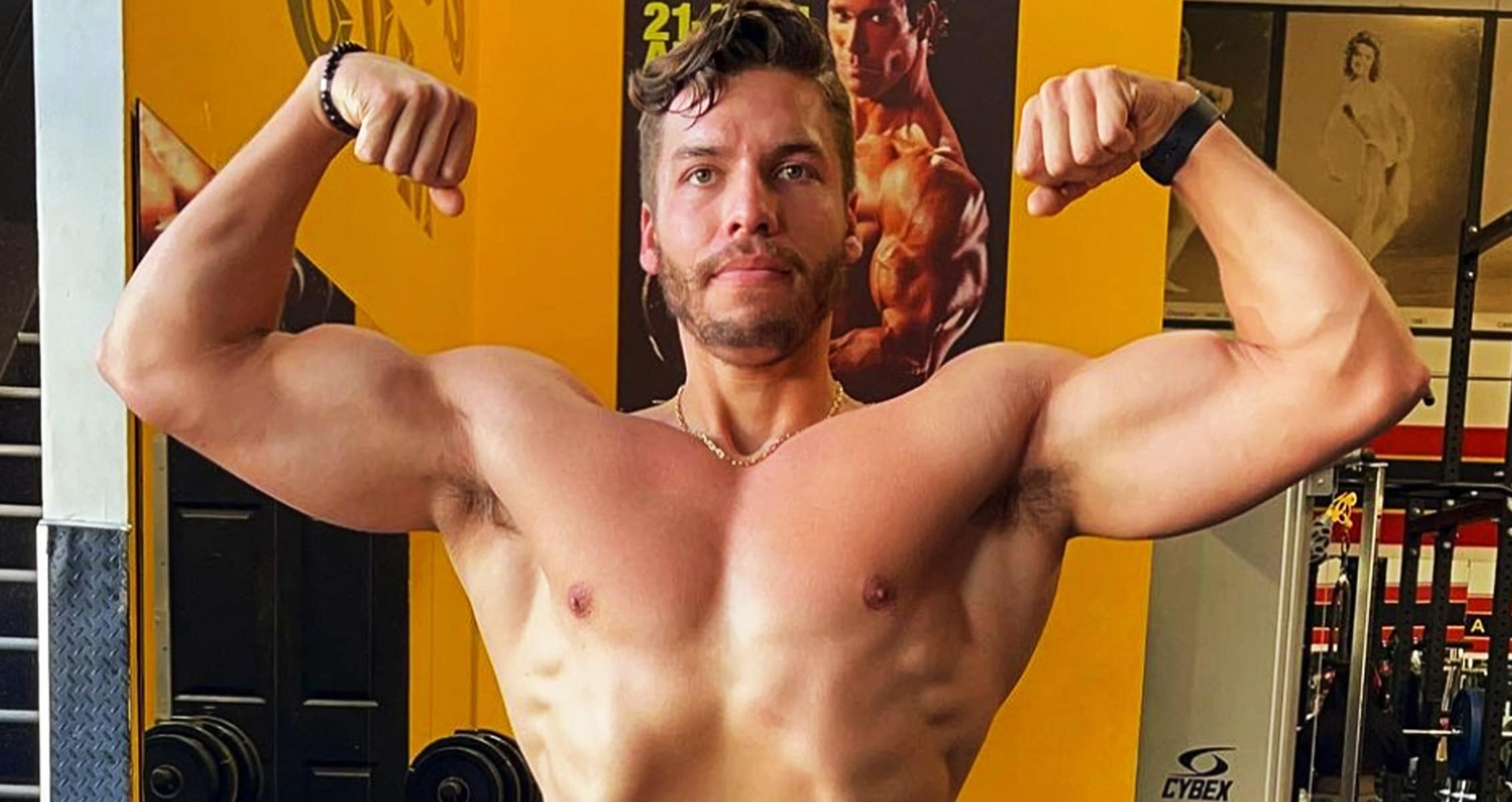 Joseph Baena Shares Physique Difference
On Instagram, Joseph Baena shared this video. He explains how he was 205 pounds before going on the show and left at 195 pounds.
"No one asked for it but I thought I would share the physique difference from the beginning of @dancingwiththestars to the end of it (6 weeks). First video(taken today): 195lbs. Second Video(taken 6 weeks ago):205lbs."
View this post on Instagram
Joseph Baena has been working on different projects on the big screen recently but has also taken his love for fitness to the next level. In some of his best Instagram posts, Baena has shown off some poses that his father made famous during his legendary career.
Baena has kept the option of competing on the bodybuilding stage open. He continues to build muscle with different workouts, led by the likes of Robby Robinson and Mike O'Hearn. It is unknown if there is a timeline for when, and if, he will compete but the idea has been thrown around in the past.
What we learned from his recent Instagram post is that the styles of dancing that he trained in for six weeks helped his overall health and contributed to a weight loss.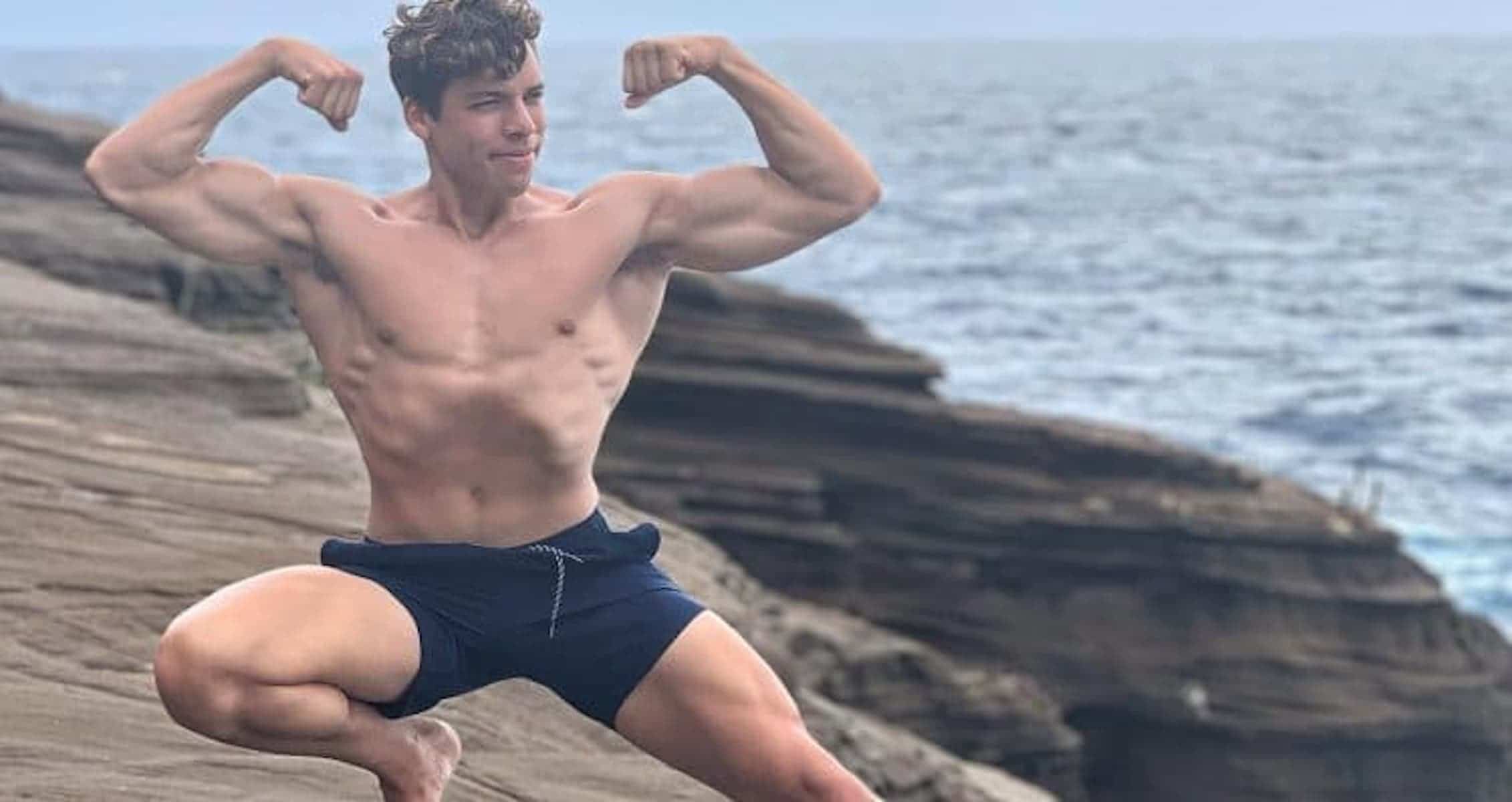 For more news and updates, follow Generation Iron on Facebook, Twitter, and Instagram.