Larry Wheels stopped by the Generation Iron Strength Wars podcast to talk life, training, his experience on Strength Wars, and what's next for the big man.
It seems like Larry Wheels can do it all. World class powerlifter, rising Strongman, potential bodybuilder, and passionate arm wrestler, all competitors in these respective sports should be aware that Larry Wheels is coming. At just 25-years old, he's already put up some insane PRs and has done things most of us still dream about. But it wasn't always easy for a younger Wheels and getting to this point in his career has taken a mental and physical toll that he still wouldn't trade for anything in the world.
Larry Wheels Strength Wars podcast interview was a great chance to chat about his experience with Strength Wars, as well as life moving forward. He's currently living in Dubai where an opportunity brought him there to train. As fate would have it, he met the love of his life and his process of just going with the wind seemed to have paid off. As of this podcast, he loved Dubai, saying he felt safe and that it was very clean. A wonderland and the reputation he had heard so much about was certainly true.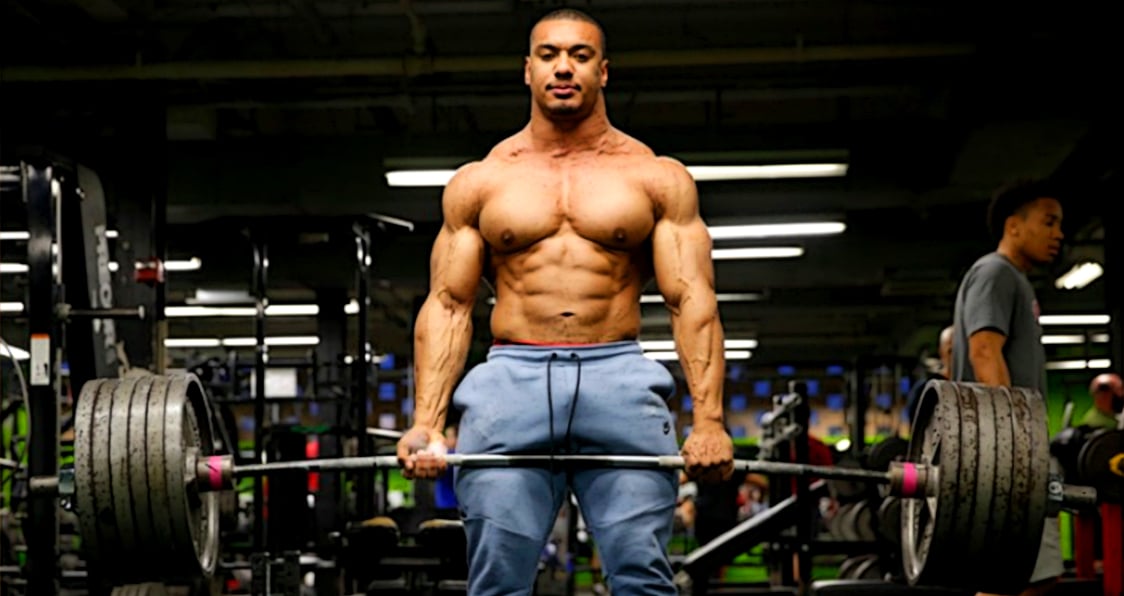 Why He First Began To Train & How That Has Evolved
Wheels opened up that the reason he started to train was out of a dark place. As a result of bullying, his self esteem and confidence took a major hit and he felt that if he trained and worked on getting bigger, then the bullying would stop. So that's what he did. He worked on his physique, increased his strength, and saw a real boost in his confidence. But what his training has evolved to now involves two things. The first is he wants to stay relevant. Making his career on social media began with collaborations and joint workouts with other influencers, but Wheels has now grown to be one of the top himself. The second reason is that he is fascinated by testing the limits of the human body. Seeing just how strong someone can get is something he loves to explore and has done well doing so, becoming a top athlete of his generation.
Social Media Presence
As just mentioned, Wheels makes a living off of social media, posting workout videos and lifestyle content for all to enjoy. This first started in around 2016 to 2017 when he began to hit a lot of PRs, gaining attention for his massive size. After moving to Los Angeles, he began collaborations with other big influencers and his following nearly tripled. As he rode that wave, he continued to get bigger and more popular, now earning him the opportunity to make a living off social media.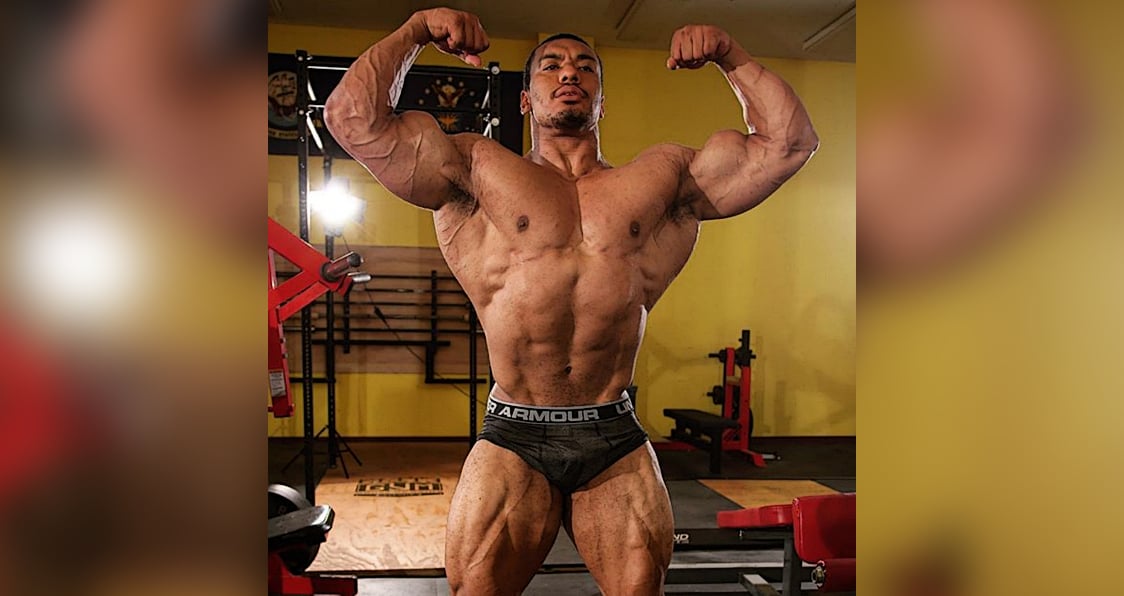 Strength Wars Experience
When it came to Generation Iron Strength Wars and Wheels' involvement, it was one for the history books to have this legendary powerlifter involved with the movie. Wheels said he was always interested in Strength Wars but never knew how to get into it. While it wasn't on his radar, he was always interested and just really loved the concept. When he looked at each individual exercise, he didn't think they'd be a problem. But what would come to be a problem was his conditioning. As a powerlifter with no cardio, as he was used to lifting heavy, his conditioning for shorter rest periods just wasn't there. His training for bodybuilding and Strongman wasn't enough to get him properly conditioned for Strength Wars and now, after 11 years of training, cardio is something new to him. What used to be his weakness is now his motivating factor in helping him get to where he wants to be.
---

Watch Larry Wheels battle against seven other elite athletes in Strength Wars: The Movie. Available now on digital!
---
Wheels has said if there is a round two, he would love to see how he would do after more cardio. He felt they had a great mashup of athletes from all disciplines of strength sports and that it was a fun group to battle it out with. He feels anyone can jump into the competition and that it would be fair, making a number of athletes from all sorts of sports great contenders for the top spot.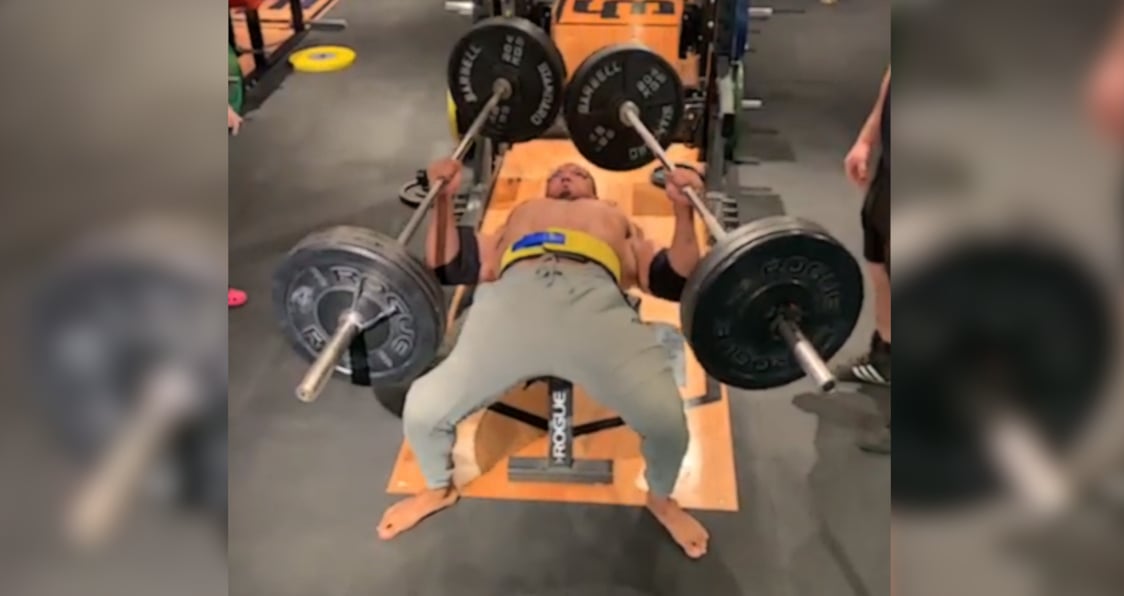 Powerlifting, Strongman, Bodybuilding, Arm Wrestling… Which One?
Wheels has always had a passion for strength and when it came to the bodybuilding training, he loved seeing what he could do with his body. But he didn't like the posing portion of the competition and felt it didn't give him that competitive drive he always felt with powerlifting. On top of that, he feels he isn't at the national level of many of these guys and could work on things like his upper chest, more rounded biceps and triceps, and that he calves needed to pop more if he wants to compete with the best. For now, bodybuilding isn't at the top of his to-do list.
When it comes to powerlifting, Wheels is content on what he's done for the sport and that he's hit all his goals. If someone comes along and breaks a record of his, he may step up to defend or reclaim the title but for now, he is satisfied with his career and wants to move onto other things.
Wheels has shifted his focus now to Strongman and arm wrestling as his main two sports of choice. He loves the competitiveness and of course the strength aspect of both and thinks this will be a fun journey to go on. Training with top coaches and experts has allowed him to gain valuable knowledge as he seeks to now be the best in these respective sports. To do this, he has made a pledge to get absolutely shredded, lowering his calorie count to around 4 to 4.5 thousand a day, a big drop down from his former 10 thousand a day when he was trying to seriously bulk.
Wrap Up
Check out the Strength Wars podcast to listen to the full episode with Larry Wheels and see what advice you can pull from this legend. When asked if he had a message for those interested in all these sports, he said if the passion is strong enough, invest in a professional in all areas, including diet, workouts, supplementation, and rehabbing because we may not know everything, so why not seek help from those who do.
Let us know what you think in the comments below. Also, be sure to follow Generation Iron on Facebook, Twitter, and Instagram. 
*Images courtesy of Larry Wheels Instagram