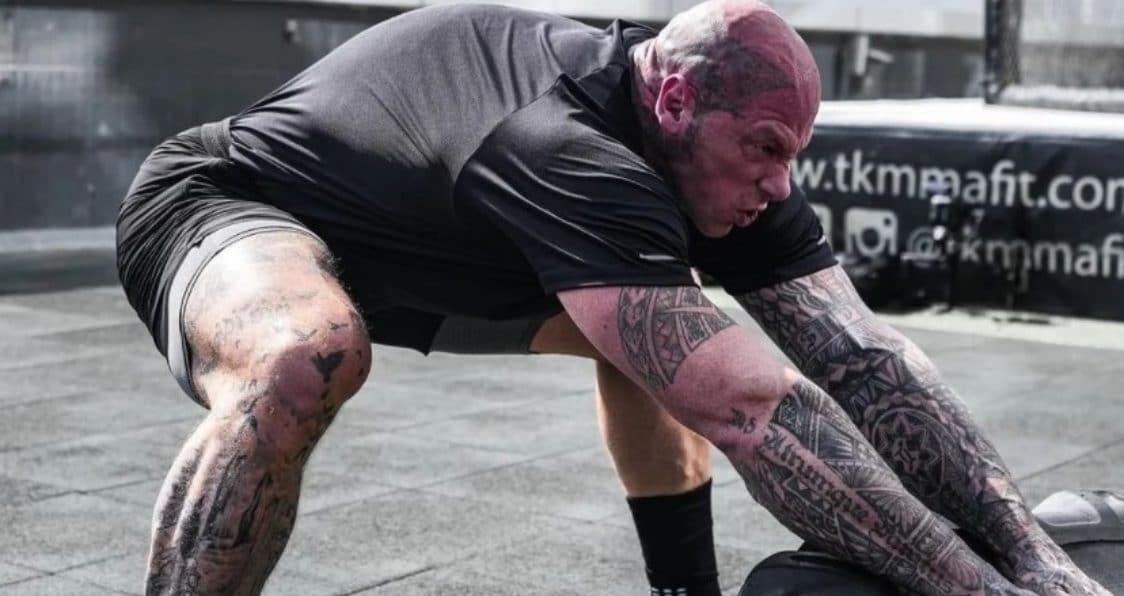 This workout from Martyn Ford will ramp up intensity for your leg, back, and arm day routines.
Martyn Ford is a bodybuilder, online influencer, and actor with an absolutely massive physique. His approach to training is nothing short of intense and his workouts are geared to give him the best growth possible, so he can thrive both inside and out of the gym.
For those of us looking to see the best gains possible, we often search and search the Internet for workouts and exercises that we think will get us there. However, what we often fail to remember is that bodybuilders and other athletes we love post their workouts online, and as living proof of what those exercises can do for an overall physique, we shouldn't neglect to use them as resources for our own personal gains. Plus, they can be a nice change of pace from our usual workouts as well.
As someone who take their workouts seriously, Martyn shows us just how intensity can fuel the best growth. While it can be easy to flounder through a workout, if you're going to take the time to perform it, then really commit for those few hours.
Full Name: Martyn Ford

Weight
Height
Date Of Birth
Over 300 lbs.
6'8''
05/26/1982
Profession
Era
Nationality
Bodybuilder, Social Media Influencer, Actor
2010
English
This workout from Martyn will show us just how a leg day, back day, and arm day workout should be done to see great intensity and an overall sense of accomplishment from a great workout. With our busy schedules, these workouts are short and sweet, but packed with intensity.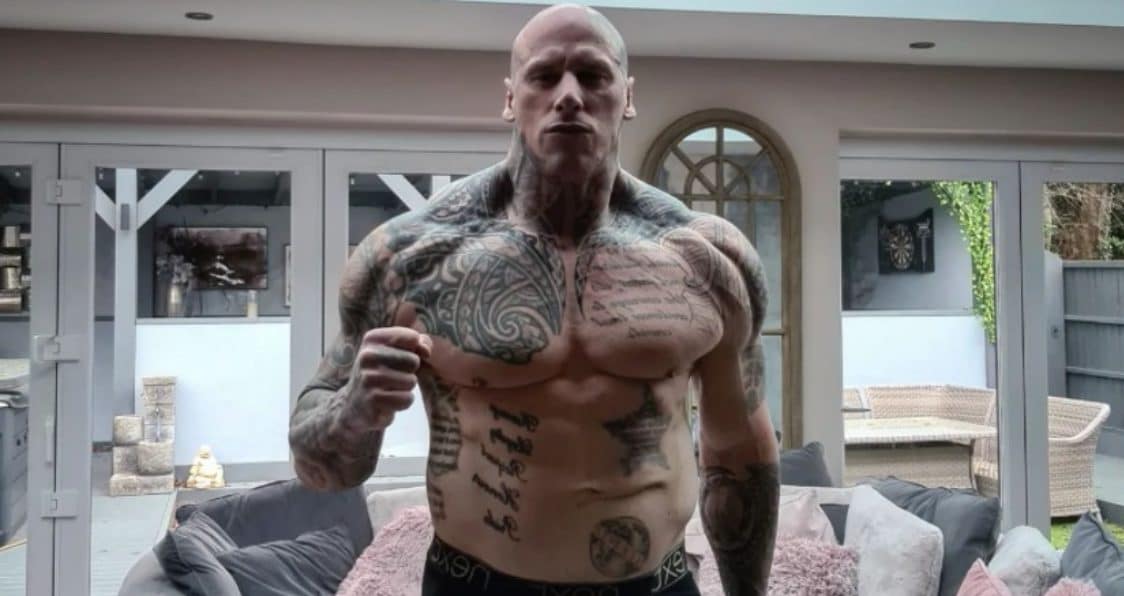 About Martyn Ford
Martyn Ford was into sport and athletics from a young age and became captivated by cricket. While this wasn't the most popular sport amongst his age group, some kids picked on him for his choice as opposed their usual choice of soccer. But Martyn was good and started to perform well and win competitions.
However, Martyn suffered an injury and an infection occurred as a result. He was forced to change directions when it came to cricket and took up bodybuilding instead. A great way to get some of his frustrations out, he found this to be something he wanted to continue.
From there, it was no stopping Martyn and his hard work inside the gym translated to outside of it. Not only is he someone to pay attention to for his physical attributes of lifting, but he is also an online influencer and actor, bringing his talents to other industries as well.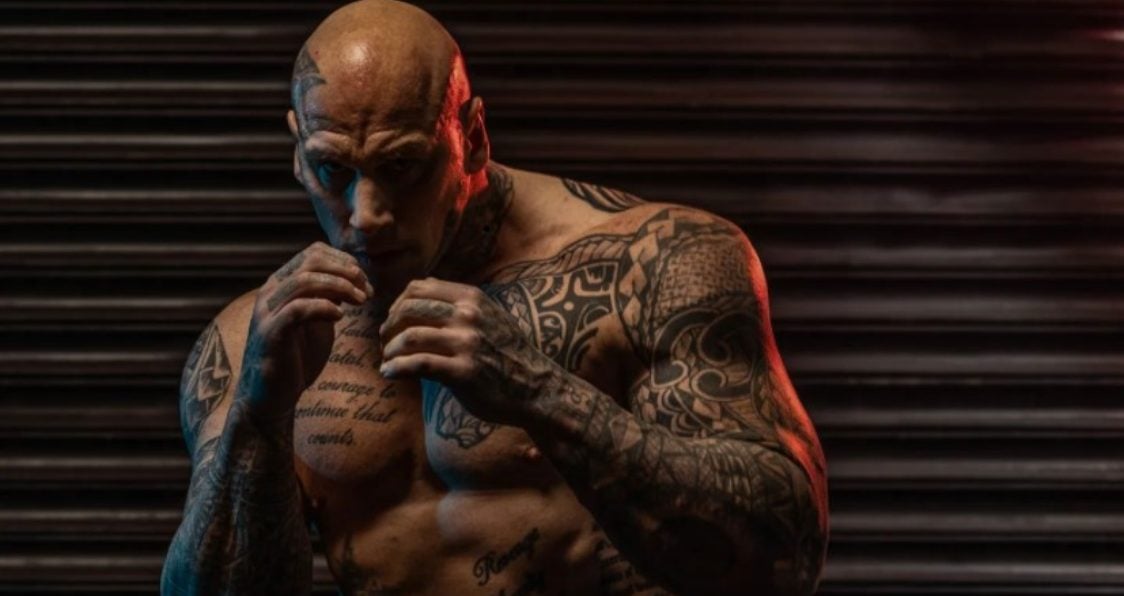 Martyn Ford Training Routine
This Martyn Ford workout is something we can all learn from, given the select exercises and the intensity he brings. What you will find is a great leg day, back day, and arm day routine, perfect for seeing the best growth possible and adding to that massive physique. With the right approach to lifting, we can all see great gains like Martyn himself.
Leg Day
While Martyn's sets and reps weren't stated for this workout, what he does is decline in reps while he adds on more weight. However, he continues to work within a reasonable rep range so as to not do just one rep and call it a day.
Back Day
When it comes to Martyn's back day, he makes sure to do 2-3 sets for each exercise that are strictly warm-ups. Everything must be loose and ready to go and with a priority on warming up, your body will be primed for action.
For those working sets, Martyn performs 6-7 reps all the way down to 1 rep. This fully depends on the weight you use and how comfortable you are in doing so. This workout is very much up to your level of comfort with each exercise and how much you want to lift.
Plate Loaded Mid Row
Plate Loaded High Row
Hex Bar Deadlift
Face Pull
Cable Pushdown
Arm Day
This arm day workout is one to definitely take note of for Martyn knows just what is needed to keep up the intensity so you continue to work hard every time you hit the gym. This is a nice mix of those triceps exercise for that horseshoe shape and those biceps ones to counter that posterior muscle. Plus, those bulging arms are something we all want.
| | | |
| --- | --- | --- |
| Exercises | Sets | Reps |
| Triceps Extension | 3 | 8-12 |
| Seated Triceps Extension | 3 | 8-10 |
| Superset | | |
| Triceps Extension | 3 | 15 |
| Triceps Pushdowns | 3 | 15 |
| End Superset | | |
| Dumbbell Hammer Curls | 4 | 12-15 |
| Preacher Curl | 3 | 12-15 |
At the end of the last preacher curls set, performing forced reps will work those fatigued muscles so you only see the best growth as well. This is a great tactic for those who feel their training and growth has stalled and for those looking to get back on the gains train.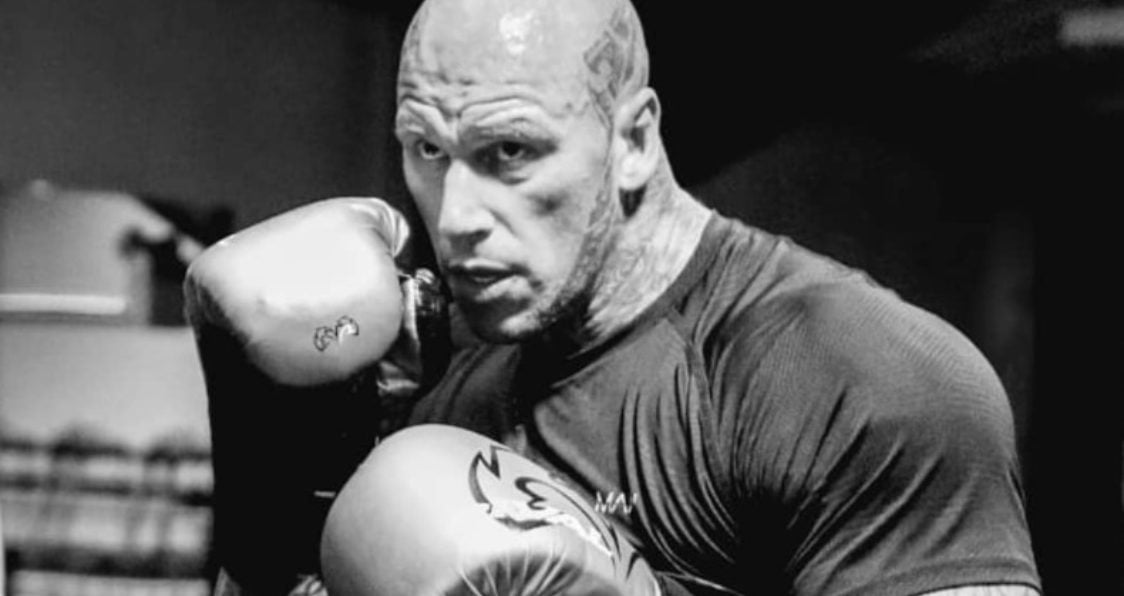 Martyn Ford Vs. Iranian Hulk
In a long-awaited boxing match between Martyn Ford and the Iranian Hulk, these two will face off at the O2 Arena in London in what is bound to be an absolute heavyweight brawl. As both athletes have been training for this bout, the date was moved one more month, bound to add even more drama and excitement to the already hyped up fight. With a date set for April 30, this boxing match is certainly one to watch.
Wrap Up
This workout from Martyn Ford is definitely one to check out for what it can do to transform your leg day, back day, and arm day. With the right approach to training, we all can feel like our favorite bodybuilders and have the right tools to actually get there. Martyn lives through intensity and each workout is fueled to the absolute fullest. Give this Martyn Ford workout a try and tune into his fight against the Iranian Hulk. It is certainly not one to disappoint.
---
Let us know what you think in the comments below. Also, be sure to follow Generation Iron on Facebook, Twitter, and Instagram. 
*Images courtesy of Martyn Ford Instagram