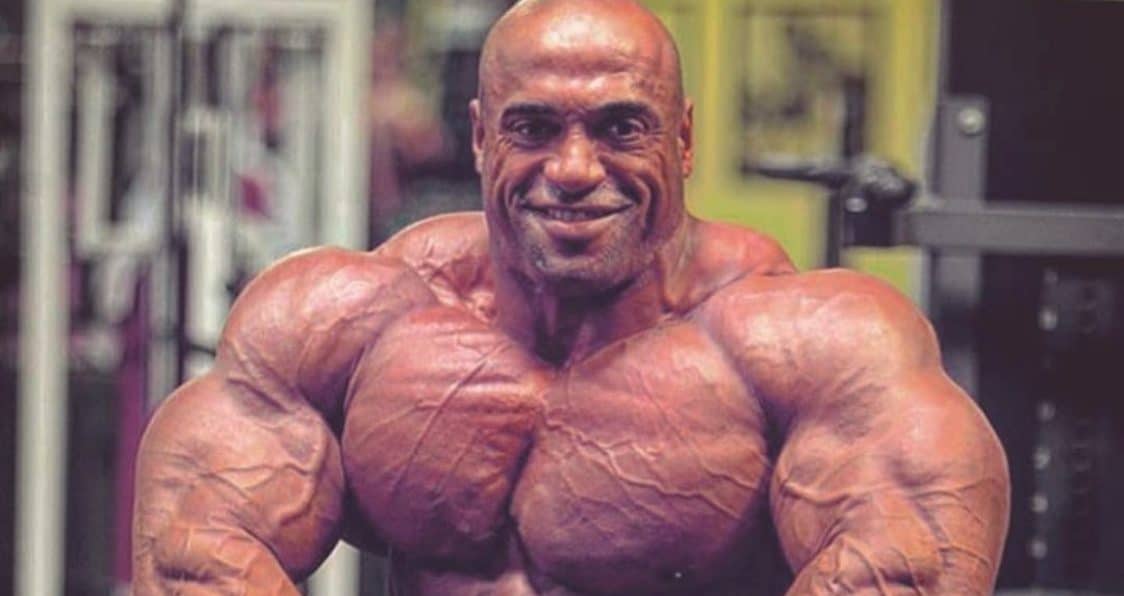 Today we're sitting down with former Olympia competitor Dennis 'The Menace' James.
Dennis James is a former top tier IFBB professional bodybuilder and is now a coach to many high-profile athletes such as Mr. Olympia Big Ramy. We'll talk about the training, nutrition and supplement protocols that Dennis uses with his clients.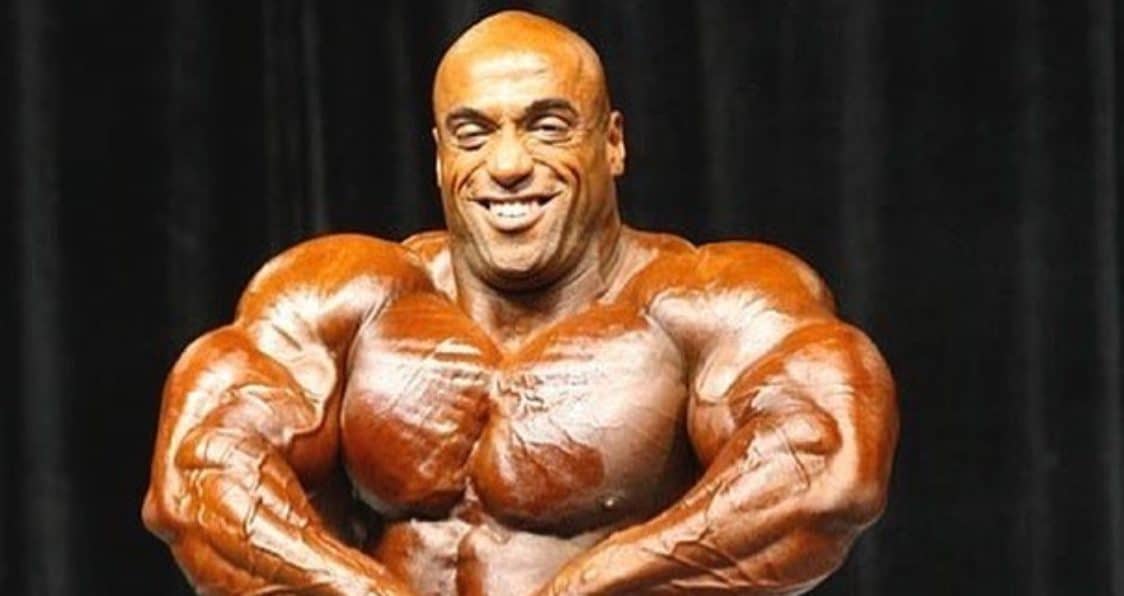 About Dennis James
Dennis James is a former professional bodybuilder born in Germany. He was always active and started training at a young age. But when he was 18-years old, he started bodybuilding and his training went to a whole new level. He competed at Mr. Olympia seven times and proved he had what it took to be the best in the world. He has been featured in many magazines and his social media presence is massive. His relationship with two-time Olympia Champ Big Ramy also brings increased notoriety as he continues to promote the sport of bodybuilding while inspiring others so they can succeed as he has.
Q&A With Dennis James
We sat down with Dennis James to talk about his training, nutrition, and supplement protocols that he uses with himself and his clients. Someone as knowledgeable as Dennis can greatly help your gains by offering only the best guidance.
Generation Iron: Hi Dennis James. Thanks for taking the time to talk with us today. Before we get into the Q/A session, I wanted to complement you on how great Big Ramy looked at the Mr. Olympia!
Dennis James: Thank you for the kind words. Big Ramy is like a brother to me. It's a privilege to coach him.
Generation Iron: You have a fantastic reputation as one of the best bodybuilding coaches around. Does coaching come naturally for you?
Dennis James: People often forget that I competed as a professional bodybuilder for over 10 years. I'm dating myself now, but I turned pro back in 1998. Throughout the years I've learned from trial and error what works and what doesn't. Coaching becomes very easy with that much experience.
Generation Iron: Wow! I didn't realize you were such a veteran of the sport. Do you still follow a lot of the same training and nutrition principles?
Dennis James: Yes. I've always believed in the fundamentals. It's easy to get distracted with fancy looking machines and tasty sounding protein bars but free weights and real food is what builds quality muscle.
Generation Iron: That makes a lot of sense. What did your diet look like when you were competing?
Dennis James: I always followed a high carbohydrate, moderate protein and low-fat diet. I feel that a lot of bodybuilders go overboard with the protein. Anything over 1g/pound of bodyweight isn't needed. Too much protein causes poor digestion and a distended stomach.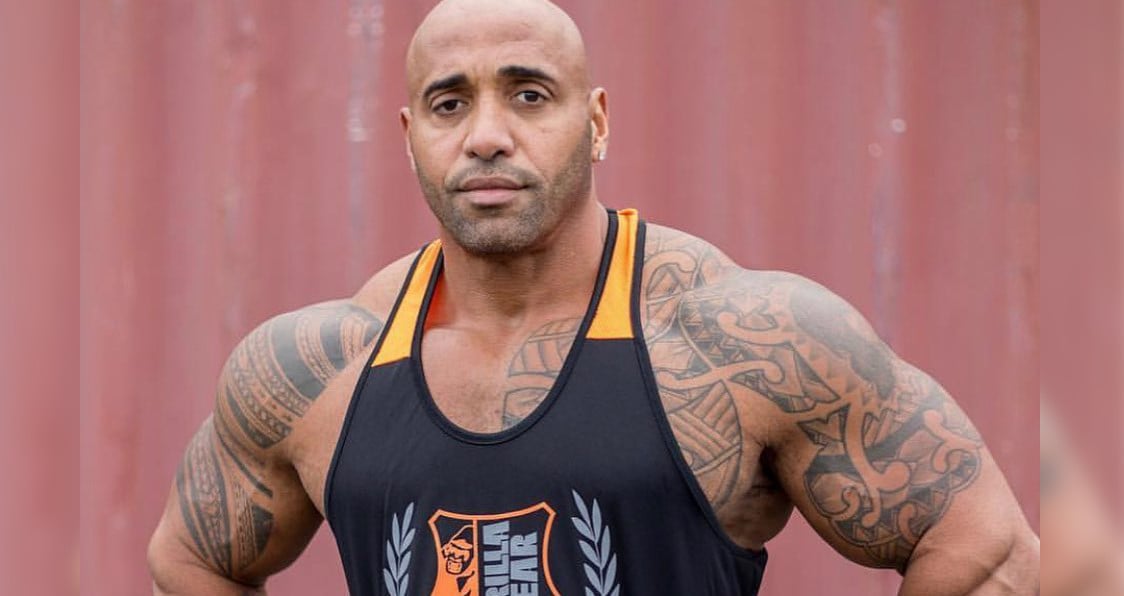 Generation Iron: You were always known as having a very small waist for such a large bodybuilder. Would you say that keeping your protein low is one of the ways you were able to achieve that?
Dennis James: 100%. I also trained abs every single day. A lot of new bodybuilders don't train abs and that never made sense to me. Regularly training the abdominals keeps the waist tight and toned.
Generation Iron: Let's talk about your training then! How many days per week did you train?
Dennis James: I always trained 6 days per week with Sundays completely off. Sunday was always family time for me.
Generation Iron: What was your training split?
Dennis James: Push/Pull/Legs. Repeat. I trained each body part twice per week. Except abs and calves, which I trained every day.
Generation Iron: How about your workouts? Did you train high volume?
Dennis James: I always trained hard and heavy. When people asked if I trained high volume or high intensity, I always replied 'both!' lol.
Generation Iron: Last question before we close off; how did you change your diet and training after retiring from competing?
Dennis James: Great question. I slowly transitioned into a less strict program. I still eat and train like a bodybuilder but I only workout 4 days per week and I eat much less food. I still follow the fundamental principles of nutrition, but I eat much more fruits and vegetables now that my focus is health and longevity
Generation Iron: That's good advice! Do you have any closing remarks for our fans before we sign off?
Dennis James: Remember that your body needs time to build muscle. There are no secrets and no magic pills. It takes dedication to build a beautiful physique. As the saying goes 'Rome wasn't built in a day!'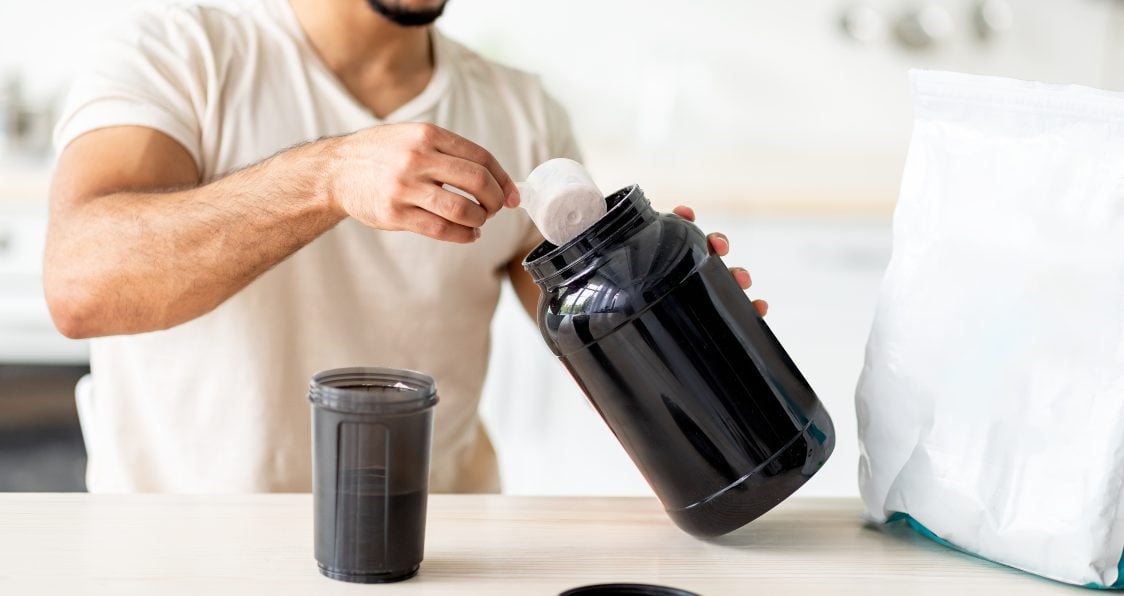 Best Supplements To Take For Gains
When it comes to building muscle and seeing the right gains, having the best supplements on your shelf is imperative. The right products can be game changers for your health and performance. Looking to protein powders, pre-workouts, and BCAAs can provide for those pre-, mid-, and post-workout needs. Other supplements to definitely consider are super greens and multivitamins as these will boost your health immensely.
Wrap Up
Dennis James is an accomplished bodybuilder and coach who knows what needs to be done in order to see real success. This Q&A will hopefully be exactly what you need to succeed as we talk about training, nutrition, and supplementation to give you the best gains for yourself. We thank Dennis for taking the time and giving us great advice on how to boost our own gains.
---
Let us know what you think in the comments below. Also, be sure to follow Generation Iron on Facebook, Twitter, and Instagram. 
*Images courtesy of Dennis James Instagram