Samir Bannout believes Michal Krizo could make an immediate impact if he improves his stage presence.
Samir Bannout is a former Mr. Olympia and knows what it takes to win on stage. He remains a fan of the sport and acknowledges talent when he sees it. Recently, the 1983 Sandow Trophy winner spoke on Michal Krizo, as he prepares for his first Olympia.
Krizo made the jump from the IFBB Elite Pro League to the NPC back in July. He did not waste time qualifying for the Olympia. He was able to earn his Pro Card at the Olympia Amateur in Italy before winning the EVLS Prague Pro over the weekend.
Samir Bannout believes that Michal Krizo could be in the top six in his first competition, especially if he makes some adjustments.
"Taking it into consideration, the other contestants that he is going against, they're not that pretty all around. This guy has a complete overall look. He looks good except I still agree he needs to improve his back, his stage presentation. If he does all that, honestly, I can see him still making the top six for sure," Bannout said.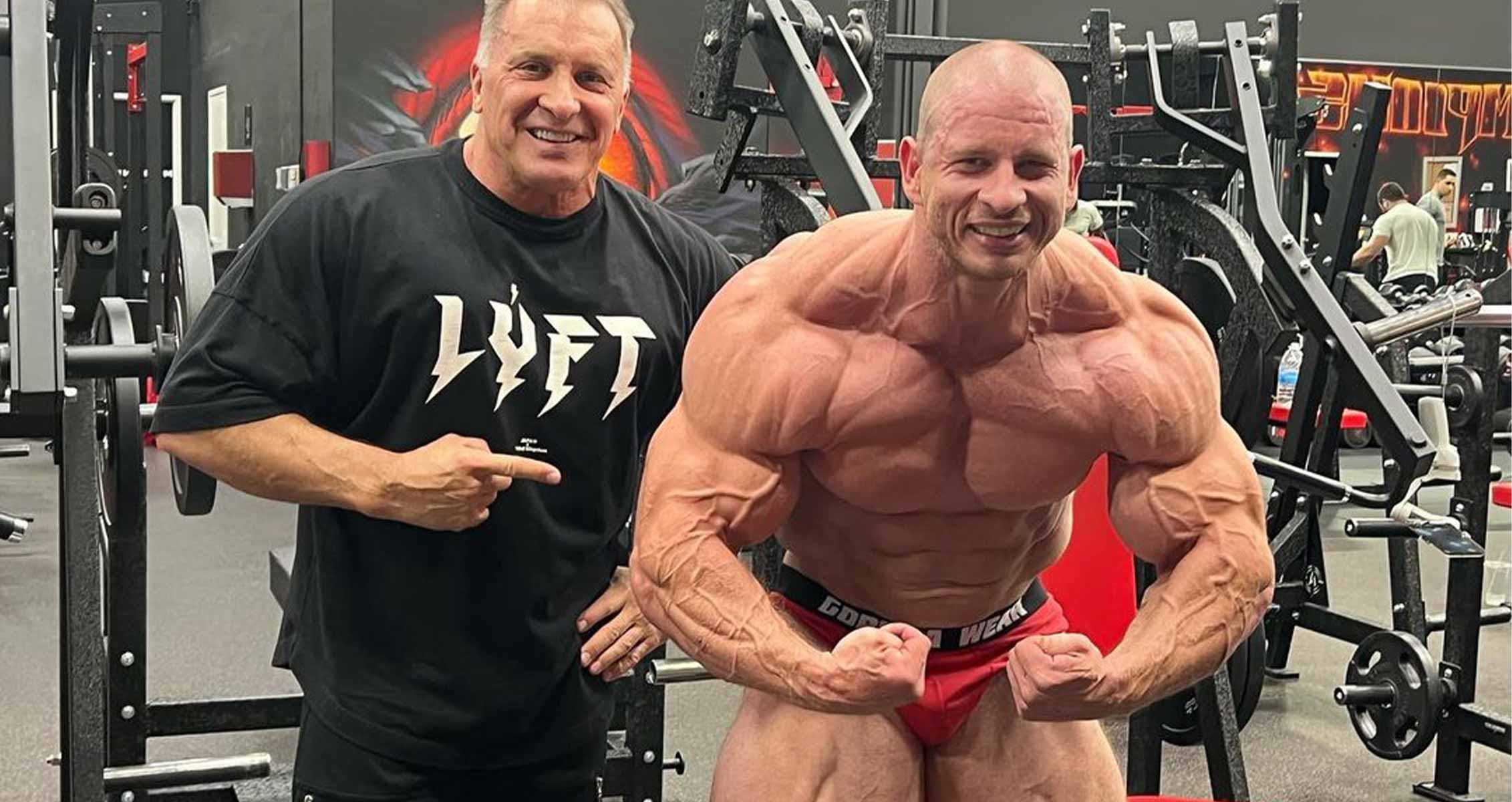 Michal Krizo Must "Torture Himself" During Training
Samir Bannout is not the first bodybuilding legend to be impressed with the look of Michal Krizo. Both Jay Cutler and Milos Sarcev have countered Krizo on separate occasions and were blown away.
Bannout believes that Krizo must improve his stage presence and conditioning if he wants to take it to the next level.
"All he needs to work on is conditioning and practice posing – more posing. Exactly like you said, point and shoot, and have control over every body part."

"If Frank Zane takes Krizo and poses for him with Krizo's body, I'm going to say it from my perspective, he would actually be in the top f***ing three. IF he has total control. Have [Mohamed] Makkawy or [Frank] Zane, or Lee Labrada, have one of them controlling his body, guess what, he'd make top three."
View this post on Instagram
Samir Bannout brought up some of the all-time great posers on stage when comparing the work that needs to be done from Krizo. He continued to explain some of the methods that Frank Zane would put himself through during prep.
"When he lived in Palm Springs, he would go in the sun in the hottest weather, and he'd hit a back double bicep and he'd hold it for one f***ing minute. He does a vacuum, and he holds it for one f***ing minute…Krizo should do something like that."
For more news and updates, follow Generation Iron on Facebook, Twitter, and Instagram.