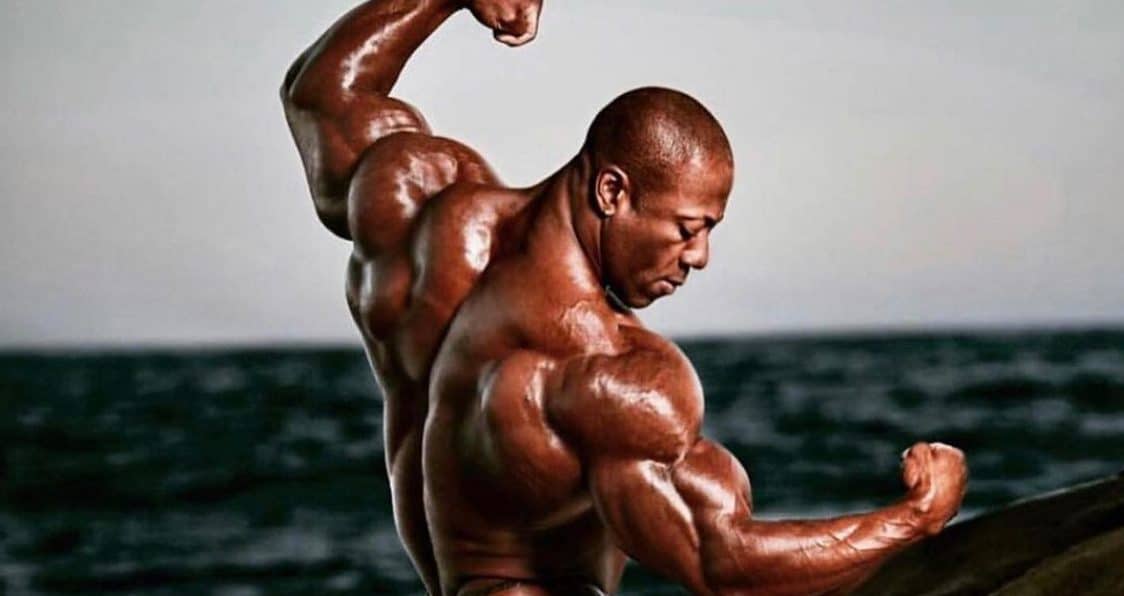 Work your upper body for insane growth with this Shawn Rhoden workout.
Shawn Rhoden was a professional bodybuilder who after winning Mr. Olympia in 2018, became the oldest to ever do so. But this true professional and dedicated athlete passed away from a heart attack at the age of 46 in 2021. While he may no longer be us, his hard work, dedication, and love for bodybuilding can be passed through his workouts, and those moments that made him so great.
When we look online, we see such nonsense. So many influencers and those follower-seeking personalities claim to have the secret to working out and getting shredded. But for real gains, it is much smarter for those of us serious about it to look to those professional athletes who have done this before and know what they are talking about. They work with knowledgeable and talented coaches to formulate quality workout plans so they can win the biggest of events. So, let's have our gains reflect this as well.
Shawn is someone we can all learn from, for being the oldest to ever win Mr. Olympia does not come easily. Years and years of grinding in the gym and working on himself both physically and mentally led him to that podium spot and his work ethic is unparalleled.
Full Name: Shawn Rhoden

Weight
Height
Date Of Birth
245-255 lbs.
5'10''
04/02/1975
Profession
Era
Nationality
Bodybuilder
2010
Jamaican, American
As said before, the workouts and overall messages that Shawn Rhoden wanted to leave behind are here for us, to inspire us, and to use him as a prime example of what a true professional and dedicated athlete looks like. This upper body workout will help you see growth so you can look as good as Shawn himself.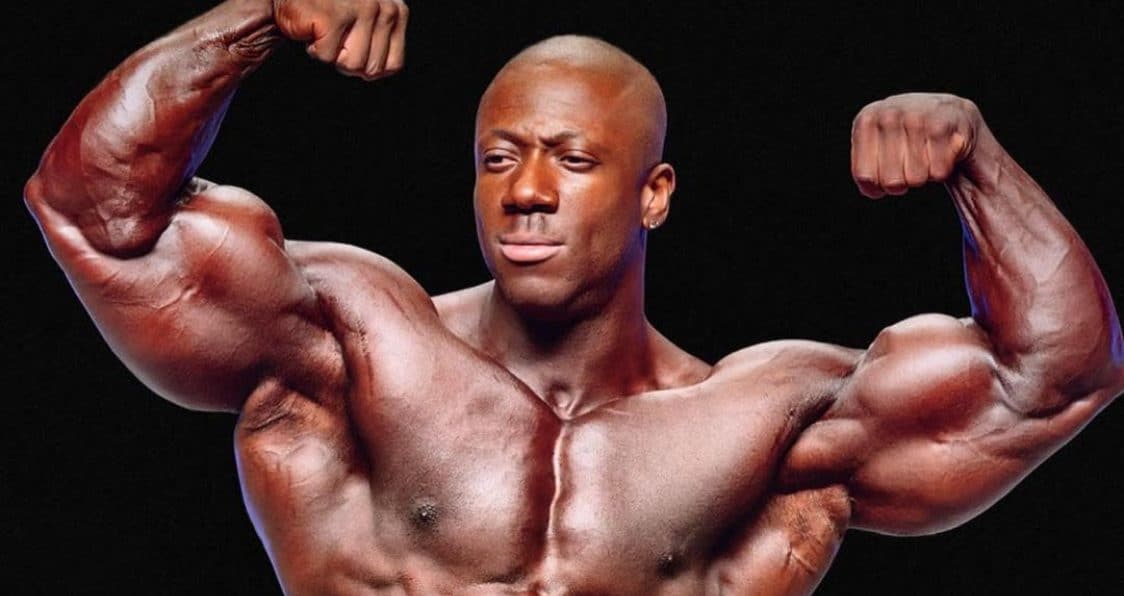 About Shawn Rhoden
Shawn Rhoden was born in Jamaica before coming to the United States at the age of 15. Adapting to a new country was challenging, but he was always active. Introduced to bodybuilding in his late teens, he balanced that and his love for soccer before putting soccer aside to focus on bodybuilding full-time.
Well into his career, some unfortunate injuries occurred and he was forced into rehab and couldn't train in the sport he loved so much. But the worst news was yet to come. His biggest fan and number one supporter, his father, passed away in that same year. Heading down a spiral, Shawn knew what he needed to do.
As the dedicated and amazing athlete he is, he returned to the stage and found himself winning competitions again. He placed 2nd at the 2016 Mr. Olympia contest and was determined to reach that top podium spot. Then, in 2018, at the age of 43, he did just that. Winning Mr. Olympia, Shawn became the oldest to ever do so.
In 2021, Shawn suffered a heart attack and passed away as a result. Those close to him share their love, support, and pride for what Shawn accomplished in his life that ended too soon. But his message and love for bodybuilding can stay with us all as we remember this dedicated, accomplished, and true professional who truly loved what he did.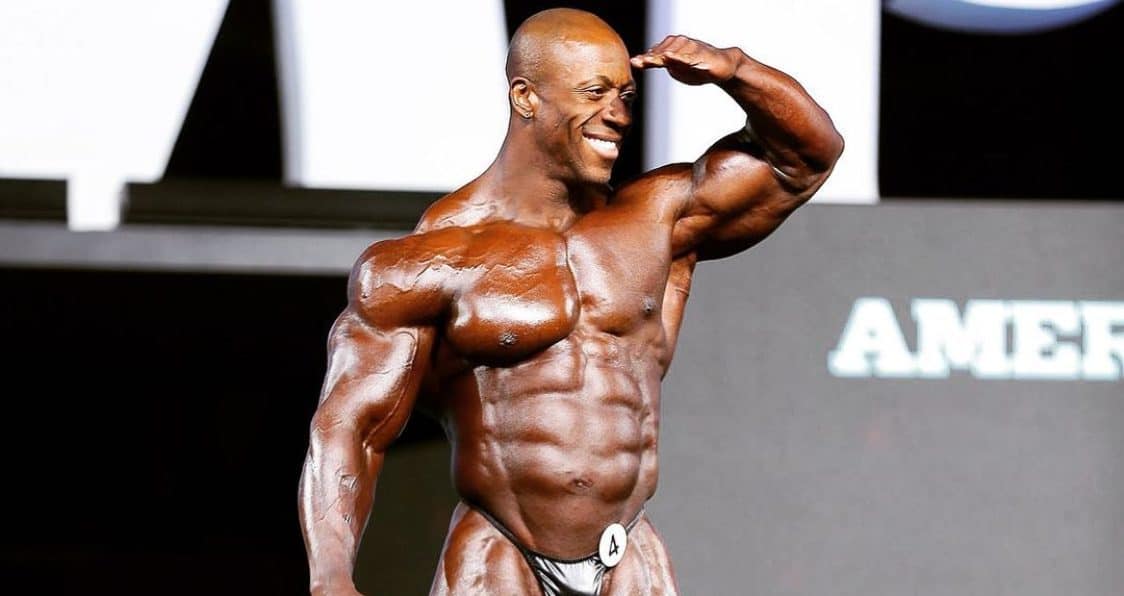 Shawn Rhoden Training Routine
This workout from Shawn will really give your chest, back, shoulder, and arms a great workout. Working with a variety of exercises and trying to target certain groups is exactly what you need to succeed when looking to put on effective mass. Your chest will feel a pump, your back may burn, those shoulders will want to stay down, and arms may be cooked, but the results of this workout will yield great results as you seek a physique like Shawn himself.
Chest
| | | |
| --- | --- | --- |
| Exercises | Sets | Reps |
| Cable Chest Fly | 3 | 10 |
| Bench Press | 3 | 10 |
| Incline Bench Press | 3 | 10 |
| Incline DB Press | 3 | 12 |
| Floor Press | 3 | 12 |
| DB Chest Fly | 3 | 10 |
| Push Press | 3 | 10 |
Back & Shoulders
| | | |
| --- | --- | --- |
| Exercises | Sets | Reps |
| Side Raise | 3 | 12 |
| Machine Shoulder Press | 3 | 10 |
| Lat Pulldown | 3 | 10 |
| Seated Cable Row | 3 | 10 |
| One Arm Front Raise | 3 | 12 |
Biceps & Triceps
| | | |
| --- | --- | --- |
| Exercises | Sets | Reps |
| Preacher Curls | 3 | 10 |
| Barbell Curls | 3 | 10 |
| Triceps Pushdowns | 3 | 12 |
| Skullcrushers | 3 | 12 |
| Seated DB Curls | 3 | 10 |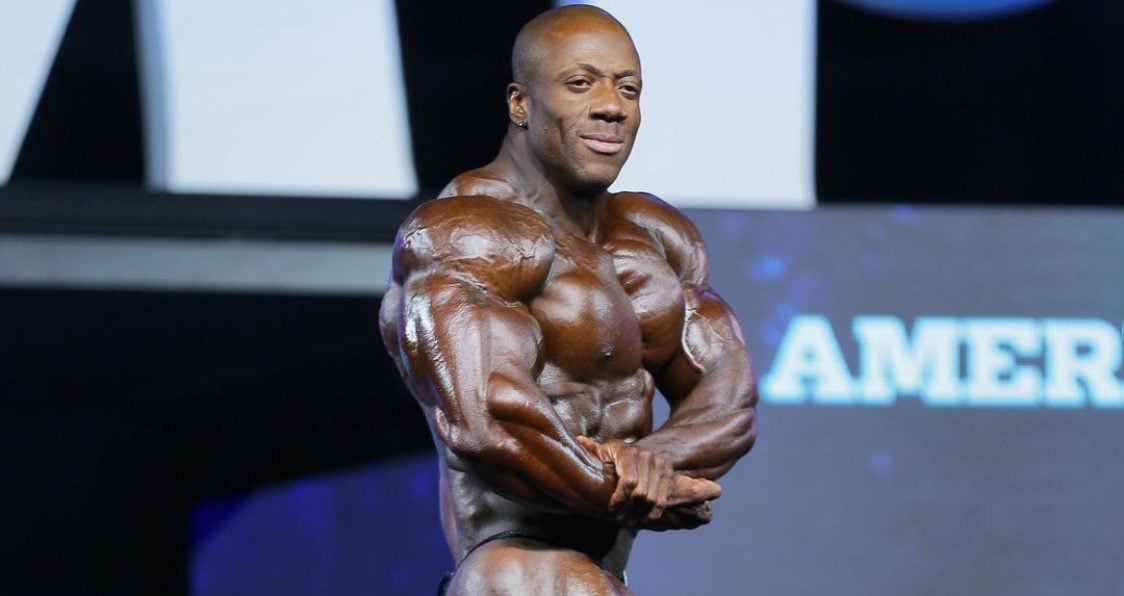 Best Supplements To See Amazing Gains
Along with a quality training routine, having the right supplements and nutritional plan can greatly affect all areas of your gains. By working with only top tier and premium supplements, you know exactly what is going in your body and you can better work to tackle those deficiencies to avoid negative effects. Plus, your gains will most certainly get a nice boost.
Starting with the three most popular supplements, most athletes love working with pre-workouts, intra-workout BCAAs, and protein powders. Pre-workouts are preferred by those who want a nice boost of energy right off the bat while also aiding in muscle pumps and better athletic performance for those workout needs. What you will find from BCAAs are sustained energy and the ability to burst through any fatigue, thus giving you a more effective workout overall. And of course, protein powders are essential for optimizing growth and recovery and working towards getting the right amount of protein into your body.
Other key supplements to try and consider are creatine, mass gainers, and casein protein. These are effective at building strength and size and giving you everything you need to see great growth. For optimizing health and wellness, multivitamins, super greens, and omega-3's are the way to go.
Wrap Up
This workout from Shawn Rhoden will work to build that desired strength and size while adding to your shredded physique. Shawn was a dedicated and true professional who passed away too soon. But his legacy lives on and we can take what made him successful and use it to copy his example of what a real athlete is. Give this workout a try and work to give yourself a shredded and massive physique like Shawn Rhoden himself.
---
Let us know what you think in the comments below. Also, be sure to follow Generation Iron on Facebook, Twitter, and Instagram. 
*Images courtesy of Shawn Rhoden Instagram