Jay Cutler believes the battle for the top spot in the 2023 Olympia is up for grabs!
Jay Cutler is a bodybuilding legend who put together a great career on stage and is continuing his work in the sport in retirement. Cutler stays active on social media and discusses the current state of bodybuilding often. Recently, he went into the 2023 Olympia and talked who could potentially knockoff reigning champion Hadi Choopan.
Choopan won his first Olympia title in 2022 after years of finishing in the top three. He put together one of the best packages he has in his career and it led to gold. Now, he is one of the favorites entering November's show but the Men's Open division is as loaded as ever.
"Hadi winning the Olympia last year, people still were like 'oh, his back wasn't what it used to be.' Dude, who cares? It was the best overall package. In my opinion, he looked better like that than he did the other three years."
During a recent episode of Cutler Cast, the bodybuilding legend went into who could take down Hadi Choopan and there were two big names on the list.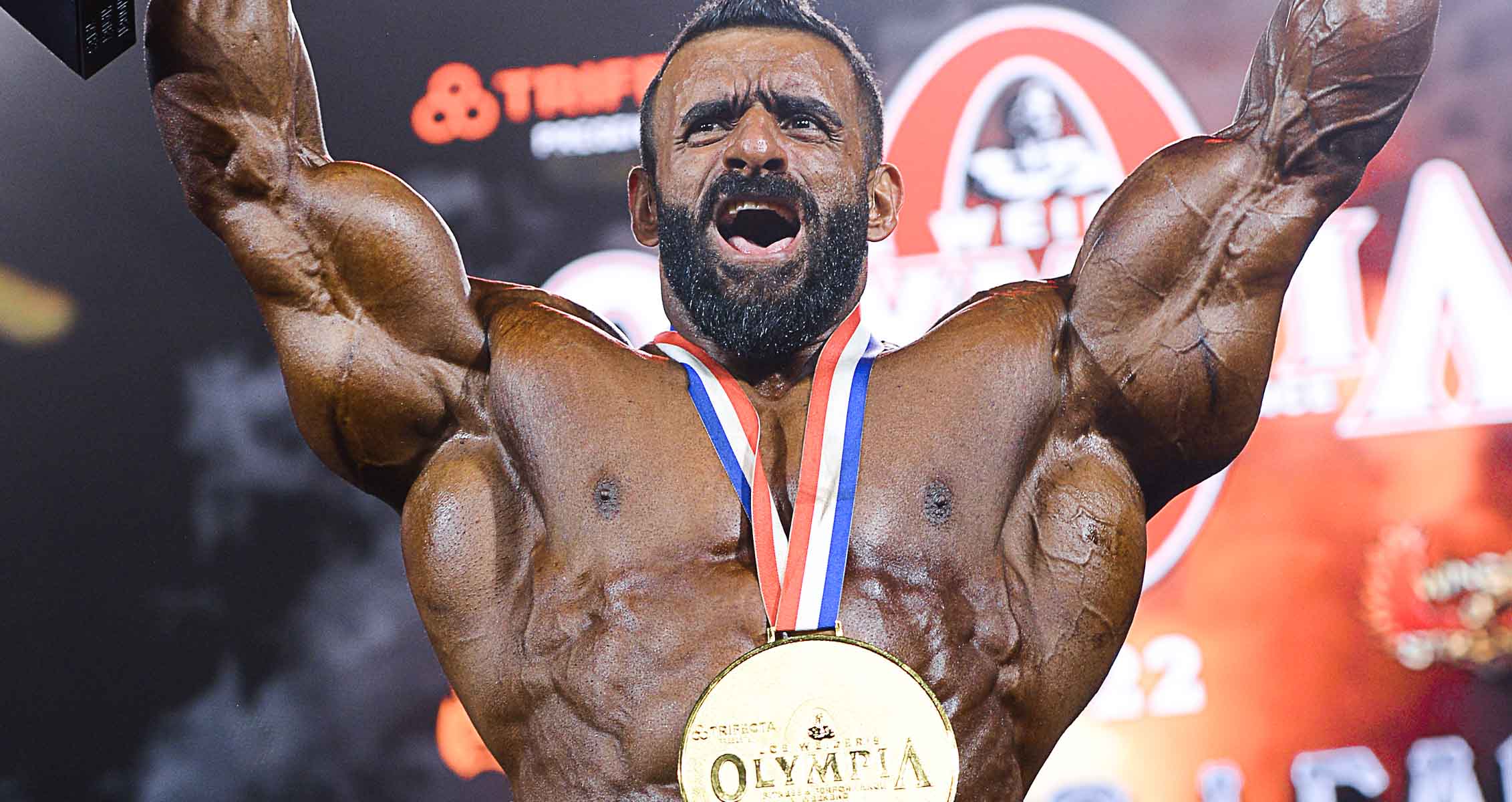 Jay Cutler Speaks On Derek Lunsford & Samson Dauda
Derek Lunsford impressed during the 2022 Olympia, which was his first ever show in Open Bodybuilding. He made the jump after putting on massive size following his 2021 Olympia victory in 212. Lunsford finished as the runner-up to Choopan last year and will look to take home the title.
"Derek is so wow from behind. He's so improved. He's on a run right now. He's going to be very, very hard to beat this year. Here, we were saying he should have done the Arnold, right? He put himself, I'm sitting here saying now, he did everything he could to be in the driver's seat."
Samson Dauda is coming off a win at the 2023 Arnold Classic. He began gaining momentum leading up to the show in March and it came to fruition. The battle between Lunsford and Dauda could be for a spot in the top three this year and Cutler gives an early edge to Lunsford.
"He can beat Samson because no one is going to beat him in the front double, that waist, just that whole look. The back shots, how are you going to compete against that?

The three poses right there. That back double, it's just so far from everyone else's in my opinion. That gives him like an extra step ahead."
View this post on Instagram
Jay Cutler believes that Hadi Choopan will bring his best package to this show and outdo himself from 2022. If he does that, there is a good chance he will repeat as champion. For now, he is not getting much attention compared to others even though he might be putting on more size.
"I don't know. You have to look at it, what would it do to his aesthetics? Bigger is not always better. Can he put on more size?

Once again, we're giving him [Lunsford] so much credit and Hadi is Mr. Olympia. It's kind of disrespectful."
For more news and updates, follow Generation Iron on Facebook, Twitter, and Instagram.