How this long-time plant in ashwagandha can help those bodybuilding goals.
Many of us supplement with a host of products, but ashwagandha may be something new to you. Our supplement shelves tend to be full of all types of things. Those traditional supplements like pre-workouts and protein powders sit next to various herbs and natural remedies in efforts to boost our athletic performance and improve our overall gains. We try a variety of things in hopes of giving ourselves the best chance at seeing only the best success. Whether they be natural or something we have entrusted into the hands of a reputable supplements company, we put stock in that they will yield results.
But it isn't just results for our training and performance. We also focus on our overall health and wellness, knowing full well that a healthy mind will produce a healthy body and ultimately lead us to see those gains and results we want most. Ashwagandha has been around for a long time and is used in a variety of circumstances. As bodybuilders and athletes also seeking to reach our goals, this ancient plant may just help us get there.
Let's take a look at ashwagandha and see what makes this plant so great. Many benefits allow us to see results to training and performance, but also health and wellness, rounding out a complete supplement perfect for seeing the best possible outcomes. Maybe by the end of reading this, you will have added one more premium supplement to your already stacked shelf.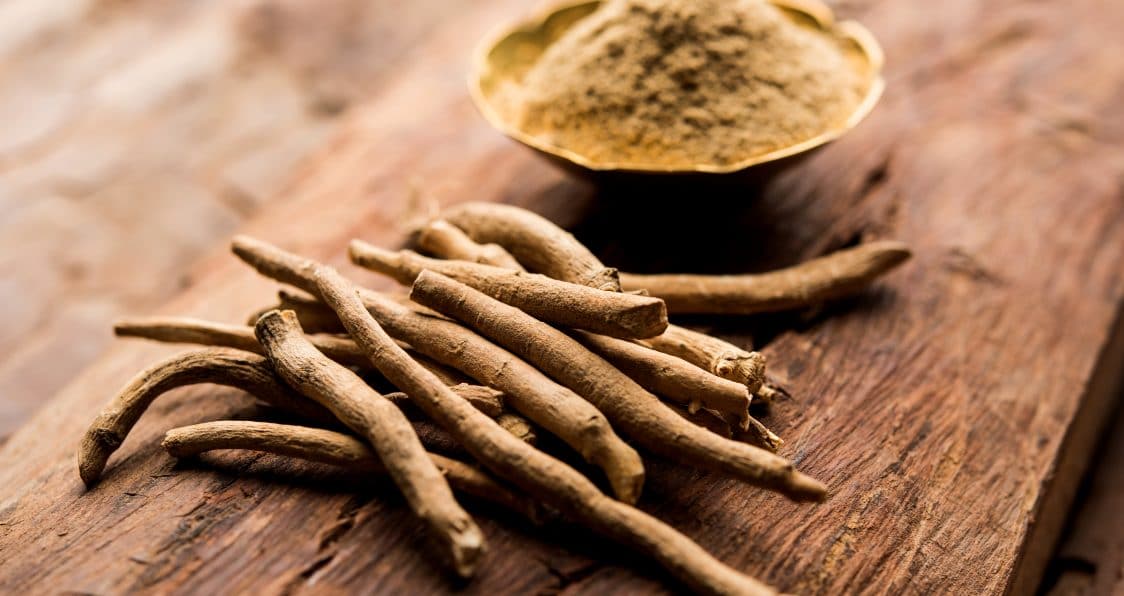 What Is Ashwagandha?
Ashwagandha is a shrub grown mostly in Africa and Asia. A popular herb, it has been used for centuries in natural medicinal practices to help with a host of issues. Such benefits include reducing anxiety and stress, boosting immunity, and increasing performance, among others. While there is debate around whether or not this herb can produce such results, it has long been touted as an effective supplement, and one worth looking into (1).
Benefits Of Ashwagandha
The benefits of ashwagandha have been explored and studied and research goes both ways. As athletes looking to give ourselves the best when it comes to supplements, we should always be cautious and further investigate what we put into our bodies so we only see effective and efficient gains. Let's take a look at some of the potential benefits of ashwagandha and see what this herb is really all about.
Energy & Endurance
When it comes to ashwagandha, energy and endurance is a potential benefit to note. It does have the potential to increase both energy and endurance which will in turn lead to strength gains as a result of an efficient workout. General improvement to overall exercise is also something this may do (2).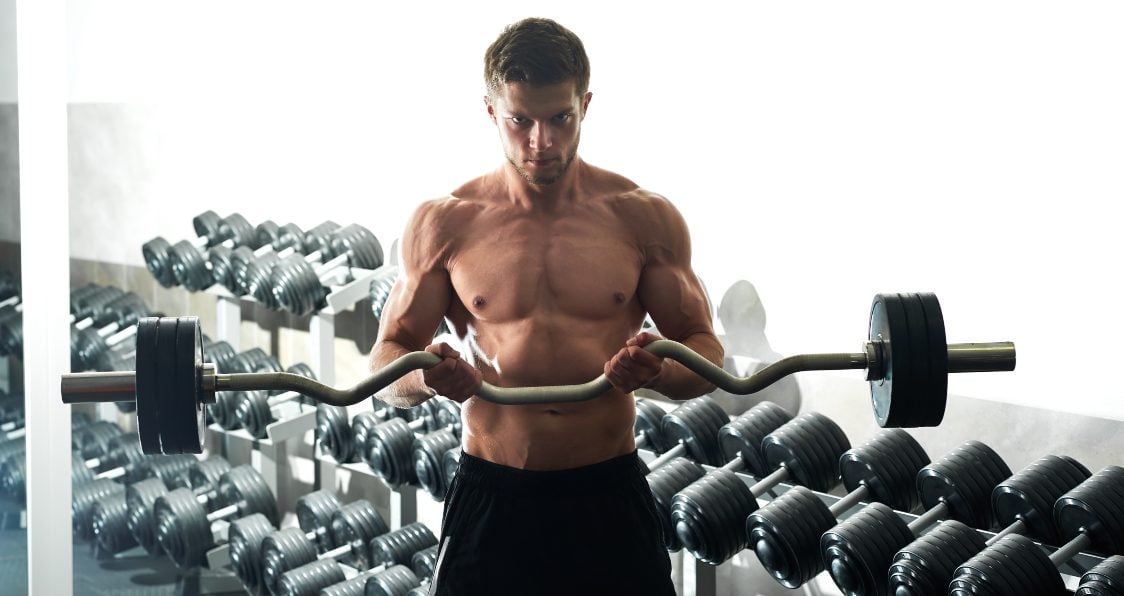 Strength
Possible effects on strength hint that ashwagandha is useful when combined with resistance training to offer the best when it comes to your strength training and overall muscle building goals. An increase in muscle mass was noted in one study when combined with such resistance training (3).
Immunity
For immunity, ashwagandha may improve immunity. While further study was noted in one journal, it did not totally dispel the fact that ashwagandha could help boost immunity (4). Used in natural medicine for quite some time, anecdotally, this herb is traditionally seen as something useful for immune boosting properties.
Libido & Sexual Function
Used a way to boost libido and increase sexual function, ashwagandha has long been used as a viable tool. One study notes that ashwagandha may improve sexual function in healthy individuals where this may be a problem (5).
Stress & Sleep
We all know that stress can hinder our gains as well as poor sleep. Ashwagandha has been studied in this regard and results showed that this can reduce cortisol levels while also improving sleep (6). For those looking to optimize recovery while also easing their mind, this is a promising supplement to do just that.
Increase Testosterone Levels
Low testosterone levels can be a killer and working with supplements to naturally raise those levels can be incredibly beneficial. Suffering from irritability, fatigue, and muscle loss just won't cut it but ashwagandha can boost those T levels to improve overall vitality for the better.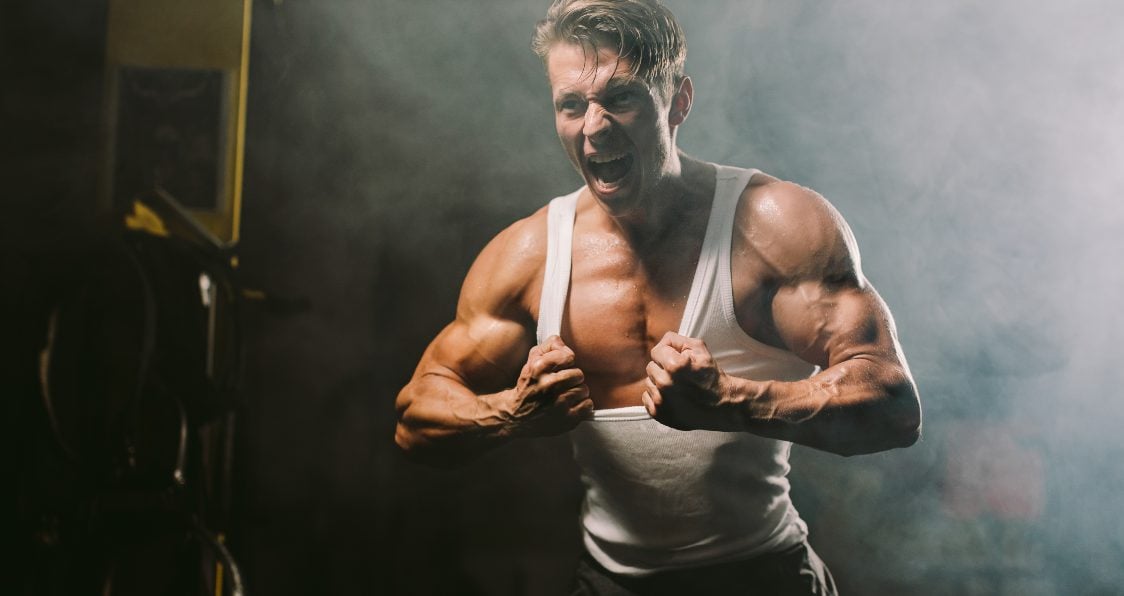 Who Can Benefit From Using It?
Many can benefit from using ashwagandha and the above benefits and respective studies are promising. People struggling with sleep, managing stress, sexual dysfunction, and performance goals can potentially benefit from using something like ashwagandha to reach their goals. Of course, this includes bodybuilders and athletes who are looking for ways to see better results.
Does This Help Your Bodybuilding Goals?
With the science and anecdotal evidence, it does appear that ashwagandha has potential to help your bodybuilding goals. Like all supplements, this isn't a one stop shop for gains, but what it does give you is promise in potentially helping you see those gains. For things like energy and strength, as well as promoting better sleep, this is may give you what you need in that regard. Stress can be a killer for everyone, but especially for athletes putting themselves through the ringer day in and day out. By working to alleviate stress, you set yourself up better when it comes to seeing better workouts.
As for immunity, staying healthy is key. More time in the gym means more gains. While further studies need to show scientific proof, the anecdotal evidence over years of using ashwagandha does seem to show that it may help with immunity.
Recommended Ashwagandha Supplement
When it comes to getting the best benefits out of your ashwagandha supplement, knowing which products out there are at the top can help greatly. This supplement from National Bodybuilding Co. can enhance all your goals for the better.
Bodybuilders' Ashwagandha XT utilizes an evergreen shrub found all across Asia and Africa that has been used to provide relief from stress. It also helps increase muscle strength and size, lowers blood sugar and fat, and helps boost testosterone.
With the right ashwagandha supplement and an honest company working for you, all of those goals you want most can be achieved no problem.
Wrap Up
Ashwagandha has long been touted as a useful herb. With the benefits listed above, it appears that ashwagandha holds its own and does seem to help in a number of ways. While this may not help everyone, it certainly has potential and is worth looking into more as an effective way to boost your bodybuilding goals. Like all supplements, this won't cure everything, but it will give you a good foundation, in tandem with a healthy lifestyle, to see positive effects take place. Look into ashwagandha and see if this is the right fit for you. You may just add another supplement to your shelf.
---
Let us know what you think in the comments below. Also, be sure to follow Generation Iron on Facebook, Twitter, and Instagram. 
*Images courtesy of Envato
References