How the best CBD supplements can promote muscle and joint recovery.
We all suffer from aches and soreness after a tough workout, and sure there are a lot of different joint supplements amongst other bodybuilding supplements like fish oils and magnesium designed to help with recovery, but it may not always be enough. However, with the right CBD supplement, those aches and pains may be a thing of the past. We work hard, grind in the gym, lifting up those barbells and dumbbells, but too often do we neglect the fact that recovery can equally improve our gains for the better while working towards relief. CBD topicals are a go to option for you can apply directly on the effected area to target relief and muscle soreness.
Stretching and using other forms of recovery are great, however, the right supplement has the ability to transform your gains for the better. The best CBD for your muscles and joints, especially after a workout, will improve your physical health and performance for better physical upkeep.
What is CBD?
CBD is short for cannabidiol and it is a phytocannabinoid derived from the cannabis plant. This is not to be mistaken for tetrahydrocannabinol (THC) which induces the "high" effect associated with marijuana and the cannabis plant. CBD has the potential to aid in a number of benefits and hemp derived CBD products can help with relief, reduced inflammation, relieving muscle and joint soreness, and promoting better sleep, among others (1).
CBD is a growing industry and these products have grown in popularity ten-fold, from creams to gummies. With so many supplements companies now working to produce high-quality supplements, what you will find are so many options to choose from. This is helpful, for you have tons of options to choose from, but also daunting because finding the right one takes diligence. We're here to help you explore the best CBD for muscle soreness and joint recovery so those post-workout needs are taken care of.
Let's get right into this piece then. Knowing the ins and out of CBD is important and can elevate your gains for the better. Especially when it comes to those muscle and joint relief needs, this supplement can be an easy fix no problem.
That Unwanted Muscle & Joint Soreness
Through our workouts, muscle aches and joint soreness can be debilitating and will limit just how hard we push ourselves in the gym. Getting out of bed can be hard, lifting weights can be a challenge, and just our overall feeling of energy is severely reduced. How many times have you tried to hit the gym only to find your muscles just don't want to be there? It's the constant challenge and struggle of the mind versus the body. However, with the best CBD topicals for muscle and joint recovery, you will handle that post-workout recovery, so you have better recovery and faster bounce back.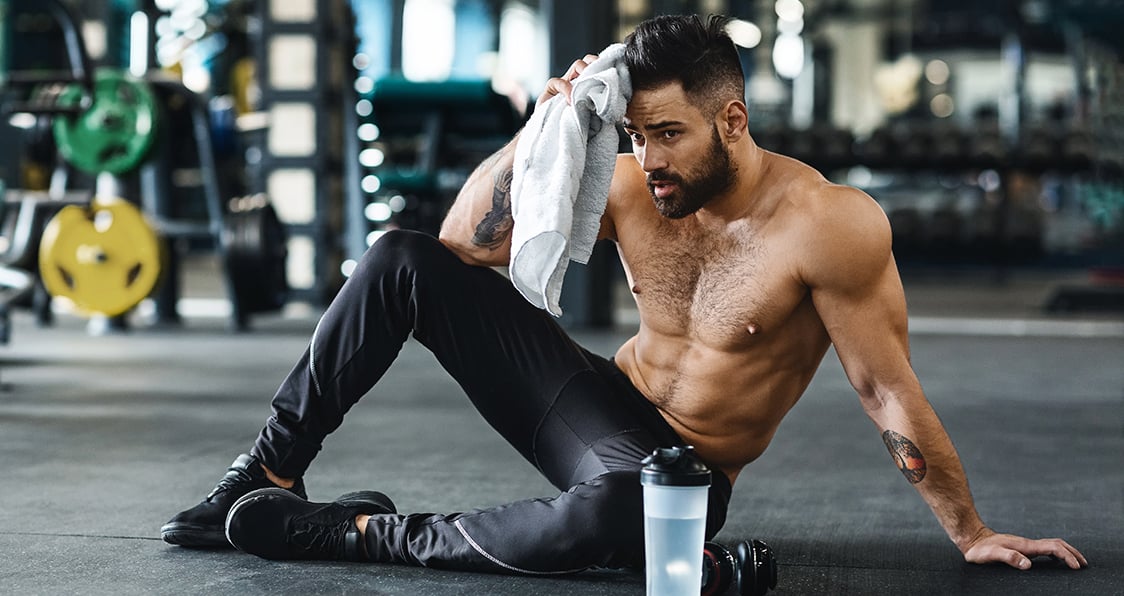 Why Recovery Matters
Recovery matters because this is an important part of the process of building muscle mass. Not only does recovery reduce inflammation and soreness, but it is the perfect time for those muscles to heal and repair themselves as you look to see the best gains. Also working to improve mobility, this allows for better overall performance as you will feel more supported and loose, more flexible, and see better range of motion to get the most out of your lifts (2).
Either through passive recovery, resting and giving your body time to heal, or active recovery, accelerating the process through keeping your body moving, you can enhance your recovery goals easily and alleviate soreness. Plus, with the best CBD for muscle and joint aches, you can treat joint soreness, arthritis, and provide relief with the best CBD cream.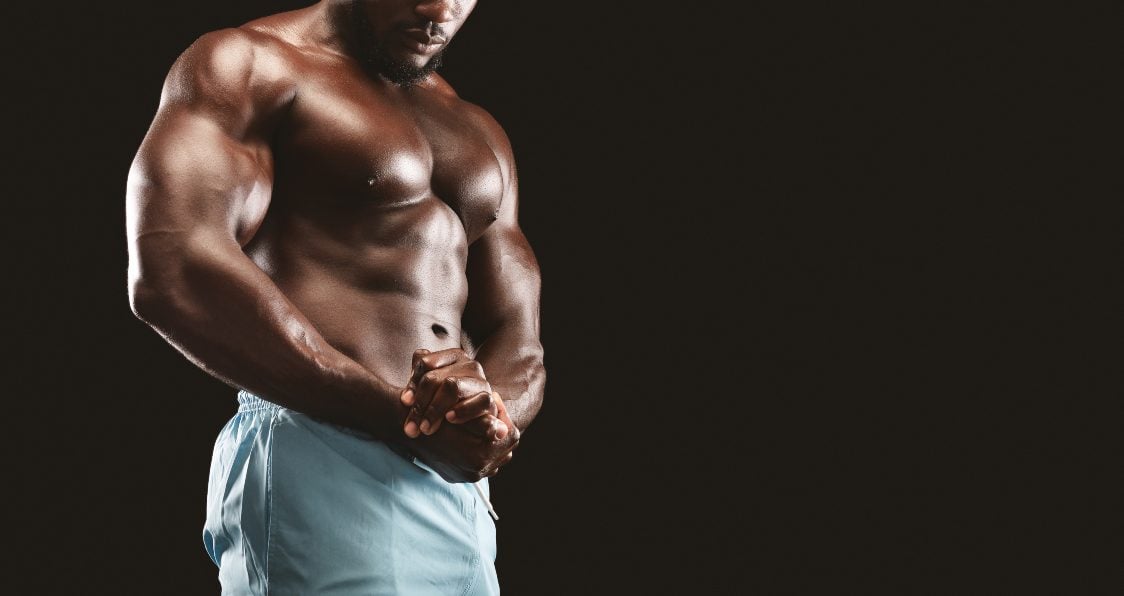 How CBD Works For Better Muscle & Joint Recovery
CBD works for muscle and joint recovery by affecting the immune and nervous systems. Since both are tied to exercise performance and the subsequent recovery to relieve soreness, CBD will interact with these system to enhance normal function and allow for proper recovery while reducing chronic aches.
Muscle Pain Relief
Acting through the endocannabinoid system, which regulates both physical and cognitive functions, CBD will work to reduce overall achiness, fight inflammation, and work to alleviate muscle tissue soreness. With anti-inflammatory properties, this will allow for rapid recovery to give your muscles a faster chance at growth (3). With constant tension after workouts, your muscles need help relaxing, and by doing this, you give them a fighting chance at healing while avoiding muscle spasms.
Joint Pain Assistance
When it comes to your joint health, the constant wear and tear of working out can affect our joints and leave them feeling equally as sore. But our joints are necessary to feel supported yet limber as they are the pivotal points of movement for all exercises. And everything else for that matter. By targeting certain brain chemicals, CBD will regulate tension and promote better joint relief, so you can tackle those big lifts with no problem (4).
The best CBD supplement for muscle and joint recovery will do this and much more and is an important element to include on your supplements shelf. You already prioritize those workouts supplements, so put your recovery on an equal playing field to maximize gains and stay pain free.
Best CBD For Muscle And Joint Recovery
The best CBD supplement will provide that post-workout care to relieve muscle and joint soreness for the better while taking care of overall chronic aches. With high quality ingredients and a great formula, knowing which products out there can enhance those gains will better prepare you for any workout needs you wish to handle so you only see huge gains. A fantastic CBD cream, this is an affordable CBD cream with the purest CBD to relieve minor aches.
Level Select CBD Level 2 Sports CBD Cream For Soreness
Level Select CBD Level 2 Sports Cream is a fast-absorbing formula to relieve soreness and improve performance.
Level Select CBD Level 2 Sports Cream is a great CBD topical designed to deliver fast-absorbing support to relieve muscle soreness and is a top joint relief CBD cream on the market for targeted relief. With 600mg of CBD, this will target the affected area while also soothing and softening your skin. Level Select is a great company only seeking to produce the highest quality CBD supplements and is the best CBD cream for muscle and joint recovery.
Price: $59.99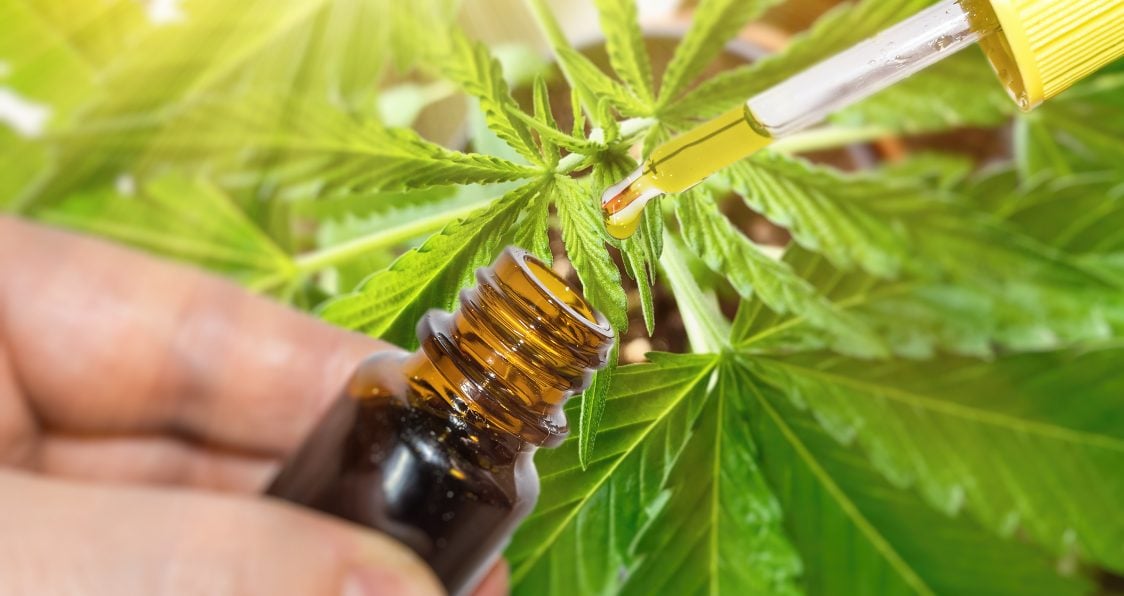 CBD Oil & How CBD Oils Work For Benefit
While this sports cream is a great option for chronic aches, looking to those CBD oils, and other forms like CBD gummies, are also helpful. For those looking to go more the tincture route and ingest CBD, these CBD oils are a good choice. When it comes to relieving those muscles and joints, however, working to apply CBD topicals directly to the spot can make all the difference.
---
Check out our list of the Best CBD Supplements to relieve sore muscles and joint aches today!
---
Wrap Up
The best CBD cream for muscle and joint recovery can enhance those post-workout needs to optimize recovery and keep you feeling fresh and energized. No more waking up with aches and feeling too lethargic to go to the gym. With the right approach to those after workout needs, CBD supplements, like CBD cream, are perfect for helping you see the best gains and keeping you clear of soreness.
---
Generation Iron may receive commissions on purchases made through our links. See our disclosure page for more information.
Let us know what you think in the comments below. Also, be sure to follow Generation Iron on Facebook, Twitter, and Instagram. 
*Images courtesy of Envato
References
MD, Peter Grinspoon (2018). "Cannabidiol (CBD) — what we know and what we don't." (source)
Sands, W.; et al. (2013). "Stretching and Its Effects on Recovery: A Review". (source)
Rojas-Valverde, D. (2021). "Potential Role of Cannabidiol on Sports Recovery: A Narrative Review. (source)
Miller, R.; et al. (2017). "Is cannabis an effective treatment for joint pain?". (source)