Big Ramy looks primed and ready to make a run at his third consecutive Olympia title.
Big Ramy has been hard at work in the gym for months now preparing for the 2022 Olympia. He has shared different physique updates, sharing his current weight, and has now displayed some workout videos being used leading up to the competition.
In 2021, Ramy showed his pure size and conditioning on stage. There were many that thought he was not the most ripped and could have been defeated. In the end, the entire package was enough to earn him his second consecutive Sandow Trophy. Following the competition, it was admitted that Big Ramy did not train year round and was not at his best.
This was corrected in 2022. Big Ramy returned to the gym shortly after the 2021 competition so he had enough time to build the best physique possible. Since then, there has been some storylines surrounding Ramy, especially when he missed the 2022 Pittsburgh Pro as a guest poser.
Ramy is training at a high level recently and decided to share some different videos with his coach Dennis James.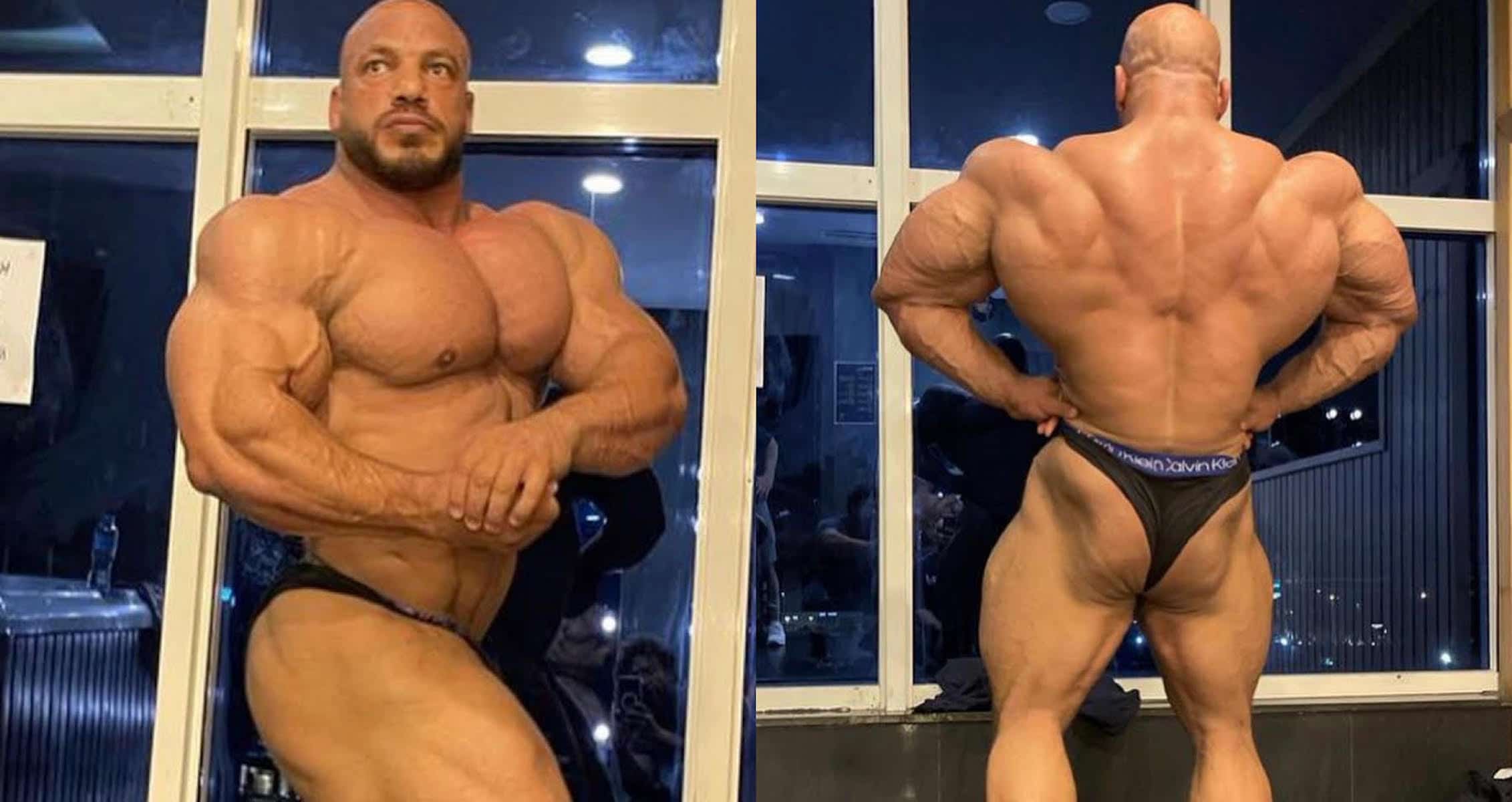 Big Ramy Sculpting The Perfect Physique
On Friday morning, Big Ramy was back in the gym hitting shoulders. he was going up and down the rack performing side lateral raises with different dumbbells. In the caption, it is clear that his motivation is there for December.
"I will not slow down. I'm excited to see what the future has in store for me."
View this post on Instagram
James has also been sharing different workouts being used by Ramy over the course of his offseason.
"The 4 D's Drive, Discipline, Determination and Dedication! Big Ramy at this point got it all."
View this post on Instagram
There are many who believe that Hadi Choopan showed up in the best shape in 2021. Ramy is making sure that these conversations do not happen again. If he comes in shredded, it is likely that Big Ramy displays a package that is difficult to top on stage.
View this post on Instagram
For more news and updates, follow Generation Iron on Facebook, Twitter, and Instagram.