Calum von Moger and his lawyer recently spoke on a bizarre road rage incident.
Former Mr. Universe Calum von Moger pleaded guilty to damaging property, careless driving, and carrying a prohibited weapon following a road rage incident that occurred on January 26. He recently spoke out on the reason for his "excessive reactions."
On Monday, von Moger appeared in the Melbourne Magistrate Court to plead guilty for his actions in January. von Moger was arrested on the scene following an incident where he entered the victim's car and stabbed their tires. The police searched the von Moger's vehicle and found a hunting knife, brass knuckles, and a hunting knife.
Both von Moger and his lawyer spoke on the incident and the state of his mental health.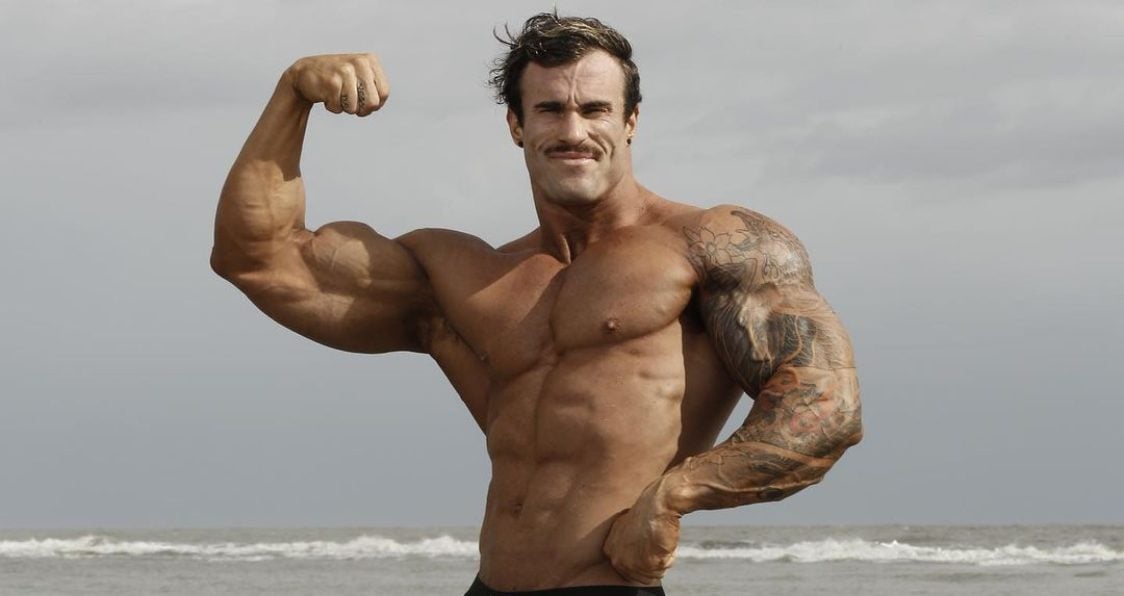 Calum von Moger Claims He Has Been A Victim Of Numerous Carjackings
Calum von Moger and his lawyer, Bernard Campigli, spoke on the reactions of the bodybuilder from that day.
"He was the victim of a number of car jackings that left him scarred and traumatised and triggered a reaction that people here wouldn't have," Campigli told the court.

"The (victim) quite rightly came out and confronted Mr von Moger. However, Mr von Moger was quite scared at the time. Mr von Moger was quite fearful of what the (victim) might do, so that's why he stabbed the tyre and left the scene."
Calum von Moger continued to explain how he feels his actions were excessive and were caused by previous incidents that he has been involved in.
View this post on Instagram
"that triggered a slightly excessive reaction, your honour," von Moger said.

"I accept that Mr. von Moger can't go around stabbing tires…He's taken testosterone for a number of years because he doesn't produce it naturally," campigli said.
In May, von Moger jumped through a second-story window and suffered major injuries from the incident. He went onto check himself into a rehabilitation facility, where he was determined to get things under control. His team provided updates while he was there and even von Moger got a chance to speak on his emotions.
von Moger is a former Mr. Universe champion and earned his Pro Card in 2020. This came after recovering from a serious bicep tear that almost ended his career. The entire journey of his recovery and return to competitive bodybuilding was chronicled in the documentary feature film Calum Von Moger: Unbroken.
Calum von Moder will face a sentence hearing in November after pleading guilty on Monday.
For more news and updates, follow Generation Iron on Facebook, Twitter, and Instagram.