Chris Bumstead is back at it sharing his full day of eating during his offseason bulk.
Chris Bumstead is a month removed from his fourth consecutive Classic Physique Olympia title. Now, he has started his offseason bulking diet as he prepares to get back in the gym. On Sunday, Bumstead shared a video on his YouTube page outlining his full day of eating.
Bumstead's bulking diet consists of 3,508 calories over the course of five meals, including his supplement stack. He shared that he weighed 250 pounds at the time of the video. The 2023 Olympia will take place in Orlando from Nov. 2-5. Bumstead will prepare to compete for his fifth consecutive Olympia title in Classic physique.
Below, check out Bumstead's full day of eating during this stage of his bodybuilding rep.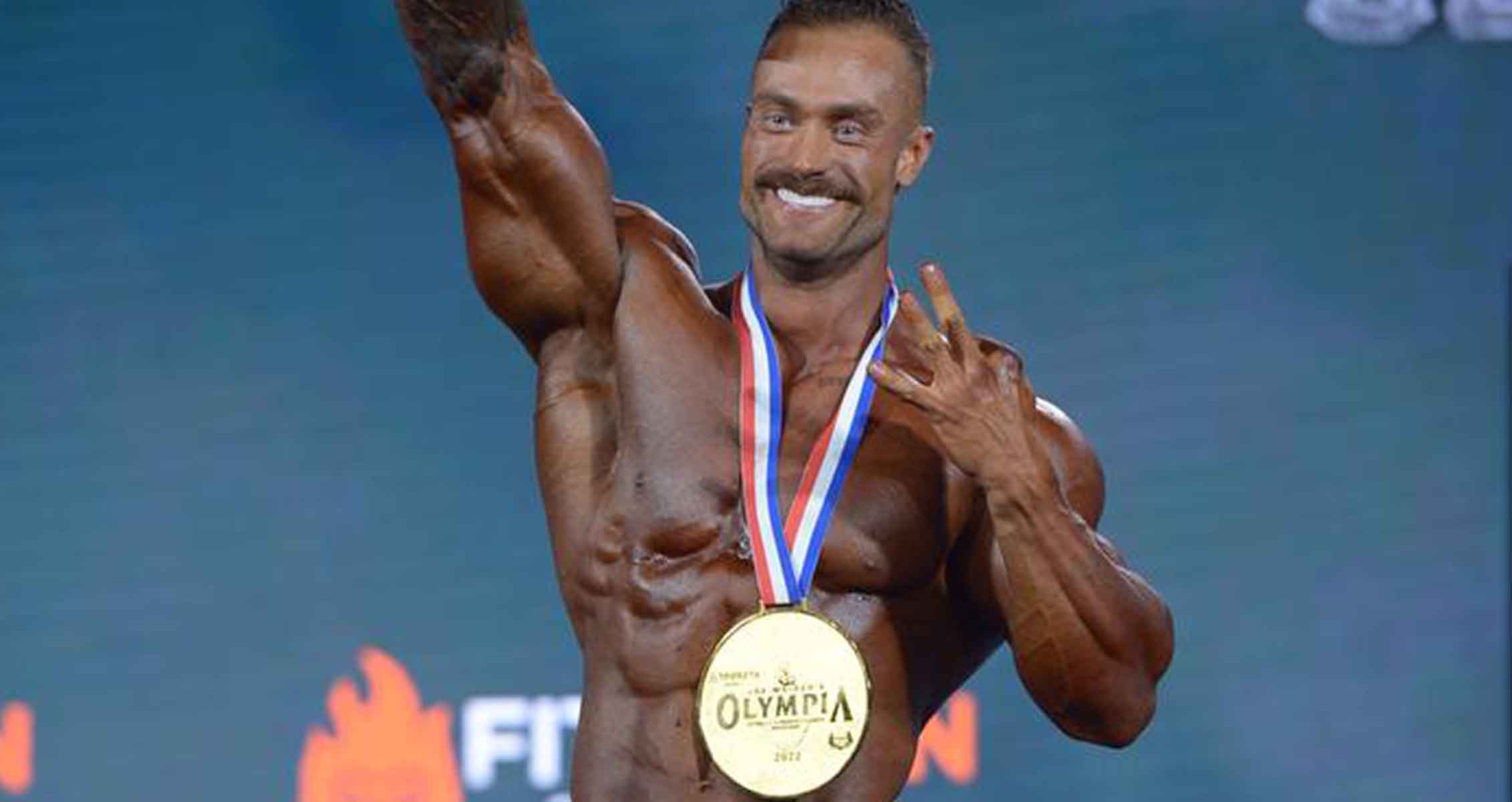 Meal One
The first meal of the day for Chris Bumstead is his protein pancakes for breakfast. This is a staple of his offseason bulk. Along with other ingredients, which can be found below, Bumstead throws in Glutamine and fiber. This is not always the case but he opted for it this time.
50 grams

Protein Oats

Birch Benders pancake mix (combined with oats)
One whole egg
220 grams egg whites
One scoop of birthday cake

protein

powder
Water (to thin)
Meal Two
The next two meals for Bumstead were along the lines of what he would typically eat during his prep year round.
180 grams chicken
180 grams rice
Kidney beans
View this post on Instagram
Meal Three
The third meal of the day is from Bumstead's meal prep service MegaFit. He claims that this is his favorite meal right now.
Brown rice pasta
Ground beef
Meal Four
Bumstead's fourth meal of the day includes the most flavor and 51.9 grams of protein. This is considered dinner since it is later in the day.
350 grams air-fried potatoes
210 grams ground turkey
Zucchini
Meal Five
Chris Bumstead then goes to dessert following his fourth meal. He put together a mug cake with a smile recipe before throwing it in the microwave for two and a half minutes.
One whole egg
Egg whites
Gluten-free baking powder
Pumpkin puree
Chocolate chips
Supplements
Chris Bumstead takes his supplements in pill form over the course of the day. Below, you can find his entire stack courtesy of REVIVE:
Liver
Lipid
Heart
K2
Tumeric
Thyroid Support
For more news and updates, follow Generation Iron on Facebook, Twitter, and Instagram.