The documentary film will chronicle the life story of Chris Bumstead, coach Matt Jansen and entrepreneur

Domenic Iacovone

 

as they build the RAW & Revive business empire
Generation Iron has officially announced that production has been underway on a new sports documentary feature film starring Chris Bumstead. Currently untitled, the documentary will cover Bumstead's life story and his rise to becoming not only a 4x Olympia champion – but a crossover fitness superstar. The film will also focus largely on the relationship between Bumstead and his two close friends and business partners, Matt Jansen and Domenic Iacovone – showcasing the behind the scenes story transforming their businesses RAW and Revive into a multi-million dollar venture.
Chris Bumstead is a Canadian IFBB Pro Classic Physique bodybuilder and a 4x Olympia champion. Bumstead is arguably the most iconic modern day champion bodybuilder with a rapidly rising global popularity reminiscent of a young Arnold Schwarzenegger. His recognizable status has crossed over beyond the sport – resurrecting bodybuilding into the mainstream.
Generation Iron has revealed that it has been in production on this documentary film since 2022. The film will chronicle Chris Bumstead's life story, including his bodybuilding origins and his rise to Olympia champion. It will also explore the deep connection and brotherhood he shares with his business partners Domenic Iacovone and bodybuilding coach Matt Jansen.
View this post on Instagram
Matt Jansen is an icon in his own right, leading the charge as a coach for many of the leading professional bodybuilders in the sport today including 2x Men's 212 Olympia champion Shaun Clarida. Domenic Iacovone is a business maverick and the mind behind Chris Bumstead's supplement brand RAW and also the Revive franchise company.
The relationship between these three men has been paramount to not only Chris Bumstead's bodybuilding success – but to his reputation as a leading athlete beyond bodybuilding, as an entrepreneur. Together, they created the RAW and continue to evolve their businesses. In just over two short years, the trio have built one of the fastest growing brands and a multi-million dollar success. Most recently, it was announced that a landmark partnership with Orange Theory will bring Revive into physical locations – pushing the Revive brand to the next level.
Truth, honor, and brotherhood are the key tenets behind these businesses – and also a key insight into the values of Chris Bumstead and his team. It's the core of what makes Bumstead a modern legend in bodybuilding that has rarely been seen this century.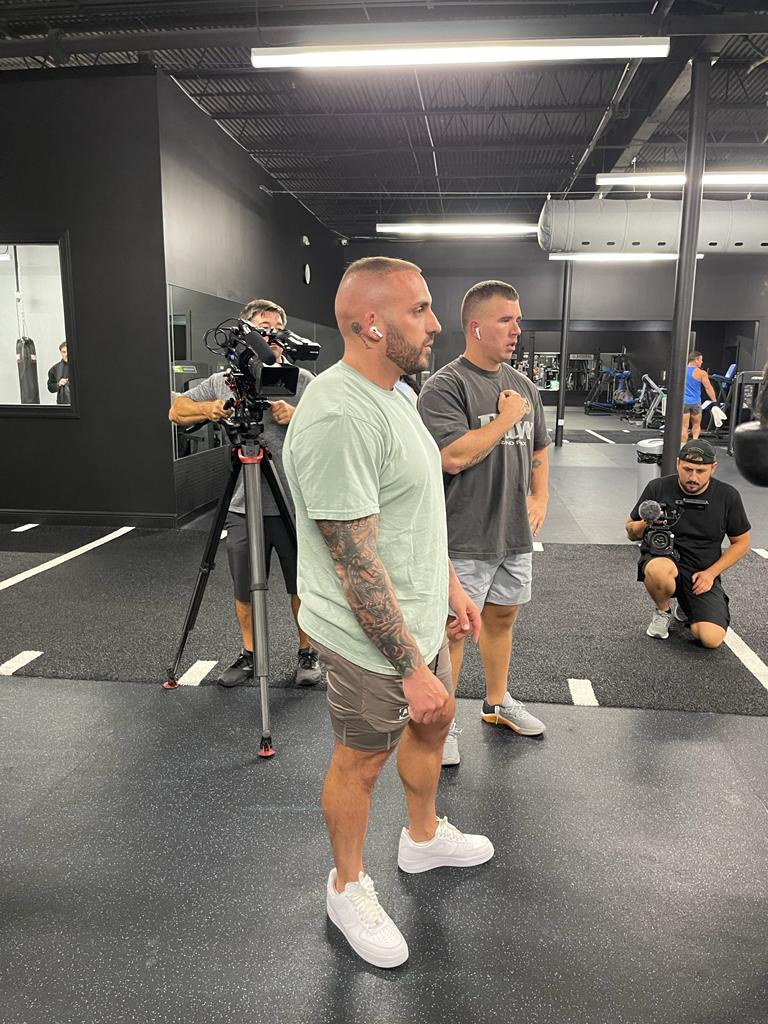 Generation Iron will take cameras behind the scenes of this relationship, focusing on Bumstead's contest preparation leading up to his Olympia competitions as well as his work with Matt Jansen and Domenic Iacovone – going from friends with a dream to an unstoppable force in the Fitness and Bodybuilding world.
The film will also feature many biggest names in bodybuilding as they compete, train, and connect with Bumstead throughout his journey – including Nick Walker, Shaun Clarida, and Iain Valliere.
"We are thrilled to produce the official life story of Chris Bumstead, Matt Jansen and Domenic Iacovone," said Executive Producer Edwin Mejia Jr. "There's never been a better time to tell this story. Their work, relationship and commitment to the life they lead and the businesses they have launched will inspire the world."
The Untitled Chris Bumstead documentary is directed by Vlad Yudin (Generation Iron, Ronnie Coleman: The King, Bigorexia, Dorian Yates Original Mass Monster) and produced by both Yudin and Edwin Mejia Jr. (Generation Iron, Ronnie Coleman The King, The Hurt Business, CT Fletcher My Magnificent Obsession).
The film is still currently in production and is slated to release later this year.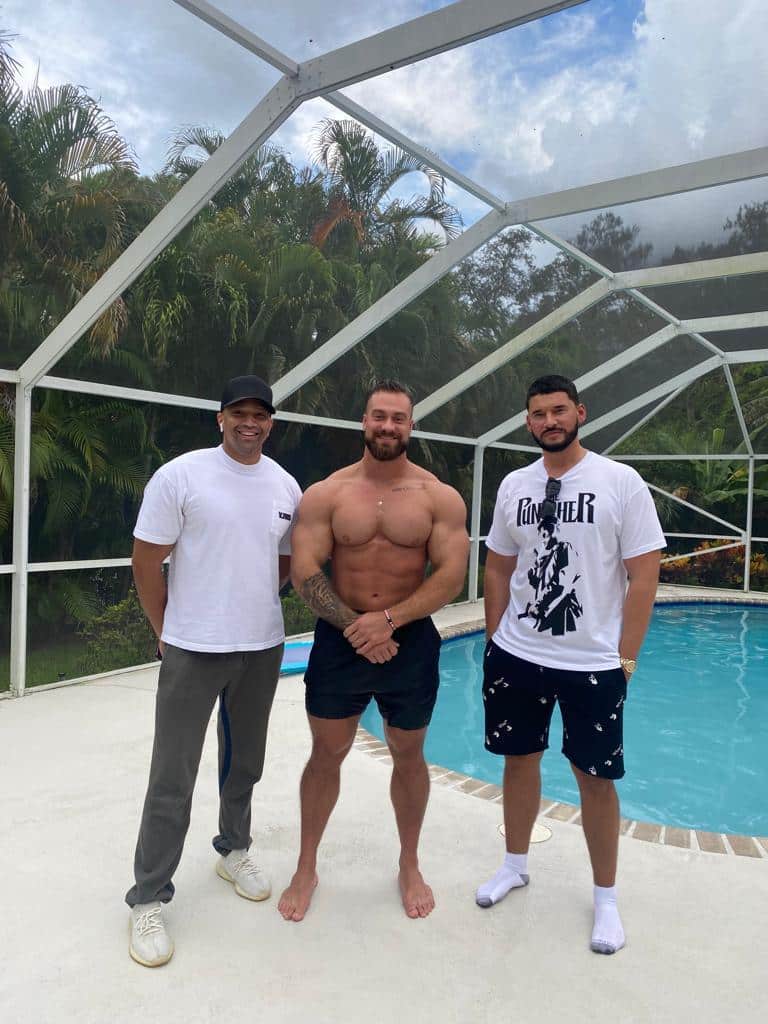 The Vladar Company 
The Vladar Company is a media and entertainment company, which focuses on developing, producing, and distributing a library of intellectual media properties. The company has become a leading producer and distributor of niche sports content genres and multiple mediums in US and international markets, while also expanding into acquiring and distributing high quality content.
Vladar also creates and builds media brands. The company continues to develop, produce, and release projects in different media formats. Vladar also focuses on creating and developing new distribution models, and contributes to the success of independent film and TV production.
Generation Iron Network 
Generation Iron, is a leading New York City based digital media company, publishing health, fitness, bodybuilding, strength sports, MMA/Boxing news and content to millions of readers worldwide. Generation Iron today is the leading original content producer of Strength Sports, Bodybuilding, Fitness and MMA film content worldwide. The company is co-founded by Edwin Mejia Jr. and Vlad Yudin.
Generation Iron today is dedicated to making the highest quality series, films and shows aimed at educating and entertaining fans and athletes. Today, Generation Iron has a catalogue of over 35 titles and in depth docu-series which have built the backbone of its original programming.