Hadi Choopan is preparing to be one of the top bodybuilders during the 2022 Olympia.
Hadi Choopan is one of the top bodybuilders over the last several years and is looking to keep up that reputation in 2022. Aside from having a shredded physique that is balanced in many ways, Choopan possesses great strength and recently showed it off. He completed 15 reps of massive Smith Machine squats as prep for the 2022 Olympia continues.
The biggest show of the year is quickly approaching. Athletes have under 15 weeks until they step on stage and try to dethrone Big Ramy. This is a feat that many believes Choopan should have accomplished last year. Bodybuilding veterans believed that Choopan was in the best shape on stage during the competition. Nonetheless, Ramy won his second consecutive title.
Choopan also finished behind reigning 2022 Arnold Classic champion Brandon Curry. He earned the 2021 Olympia People's Choice Award for his performance. The Men's Open division continues to impress and is only getting deeper. Choopan is still expected to finish near the top and is making sure that all body parts are covered.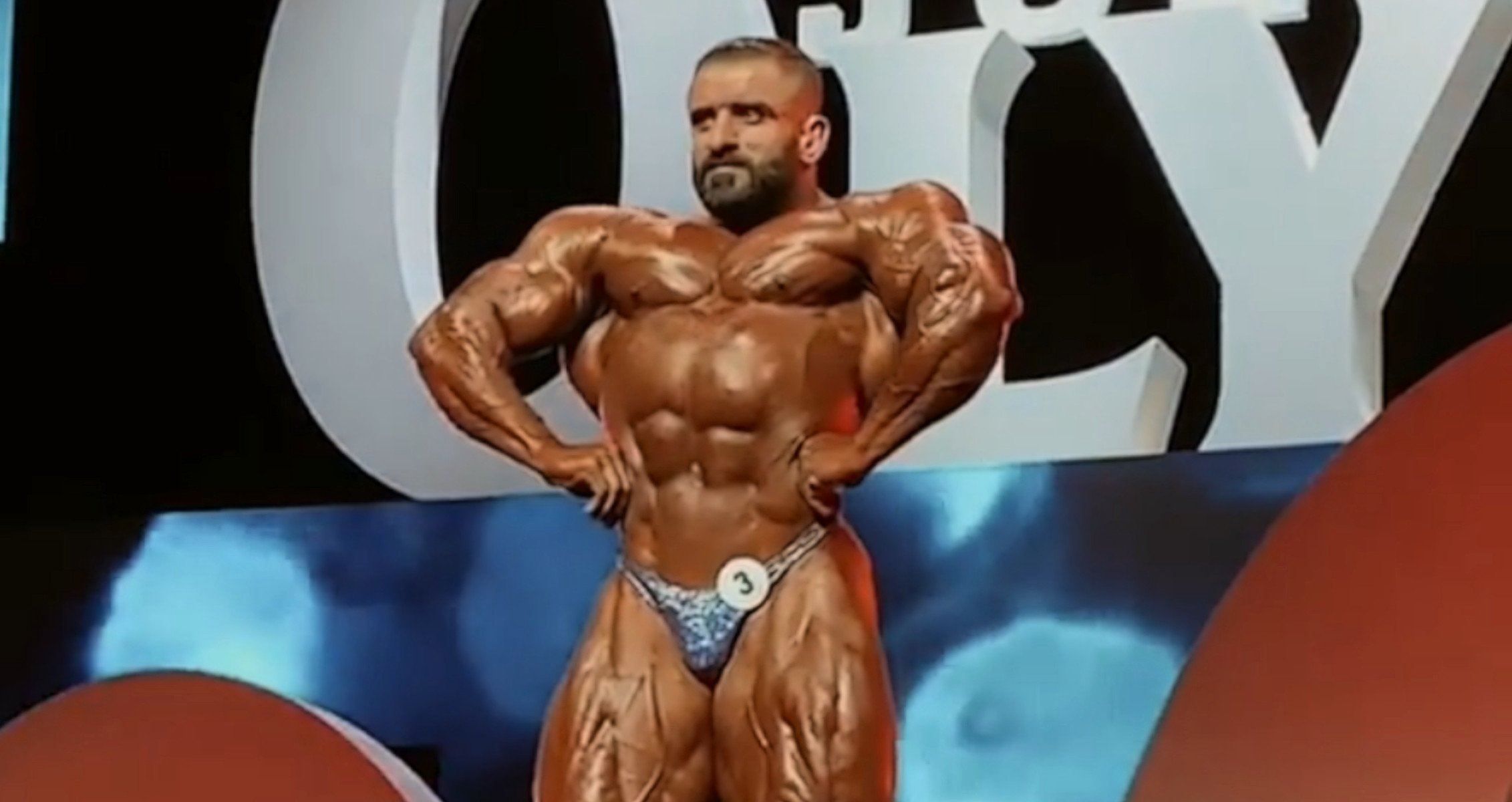 Hadi Choopan Showing Insane Strength In The Gym
Many bodybuilders share different workouts and exercises for fans to try. Choopan recently shared a feat of strength when he loaded up the Smith Machine with many 45-pound plates and completed 15 reps of squats.
"Put your foot on the brake gas, so press the gas with full power, it's over 😂"
View this post on Instagram
Hadi Choopan was in the news earlier in the summer when former managers claimed that he was being injected with synthol. This was to make his muscles look bigger. The claim came from Hadi and Mahdi Parsafar, who were allegedly selling products without the consent of Choopan.
Despite the claims, Choopan remains an elite competitor and one athlete who could win the Olympia. Nick Walker went on the record saying that Choopan is a huge threat in the Men's Open division. Walker finished fifth during the 2021 competition.
Hadi Choopan always brings great conditioning to the stage, which compliments his overall size. With just under four months remaining until the show, there is no doubt that Choopan will continue to add size and get in the best shape possible for the show.
For more news and updates, follow Generation Iron on Facebook, Twitter, and Instagram.