Ronnie Coleman and Jay Cutler teamed up for a workout with Jesse James West.
During their time on stage, Ronnie Coleman and Jay Cutler dominated the sport of bodybuilding. Between them, there are 12 Mr. Olympia victories and the two legends remain active training in the gym to this day. Fitness star Jesse James West paired up to workout biceps and back with Ronnie Coleman and Jay Cutler in this recent video.
Coleman and Cutler were part of one of the greatest rivalries in bodybuilding history. From 1998-2005, Coleman was at the top of the sport, raising the Sandow Trophy eight consecutive times. This includes four victories over Cutler. In 2006, Cutler ended Coleman's streak and won his first Olympia. He would go onto win four out of five.
The trio got together during the 2022 Olympia weekend in Las Vegas. The exact date of the workout is unclear. All three athletes shared the video to their YouTube pages while also sharing a post on Instagram.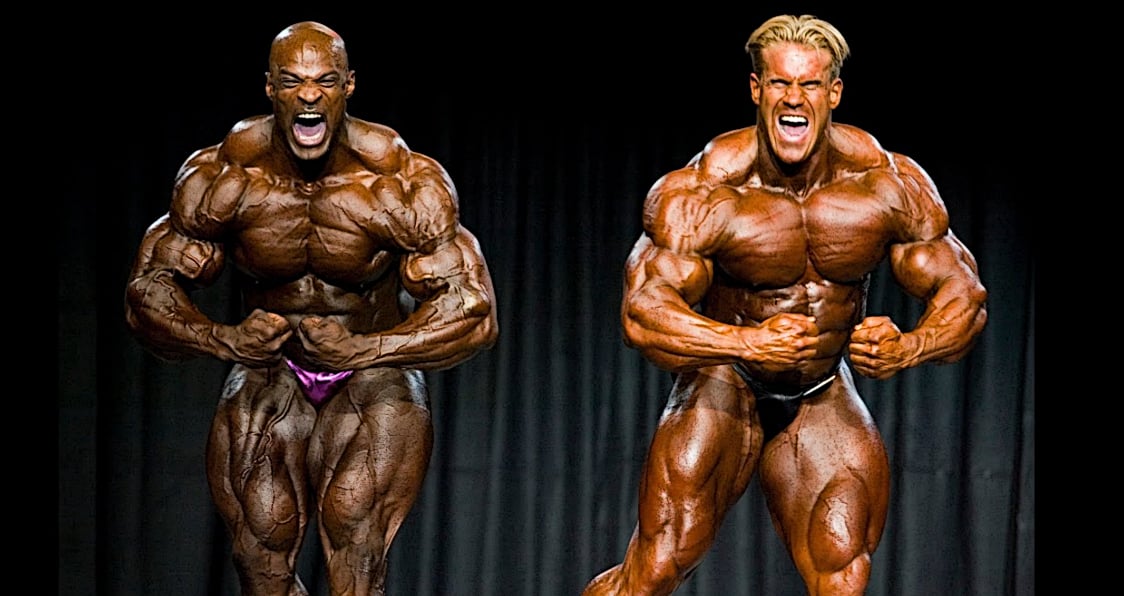 Jay Cutler & Ronnie Coleman Back and Biceps Workout
The workout began with lat pulldowns. The group took one minute of rest in between sets and made sure to complete controlled reps. When taking on seated rows, Jay Cutler discussed some technique and pointed out the insane methods that Ronnie Coleman used to use.
"Everyone has their style though. I mean I couldn't train how Ronnie trains. I'm sure he looked at some of my training thinking if that doesn't work."

"On stage, Ronnie was too confident."

"No one out-trained him. That was the whole thing," Cutler said.
View this post on Instagram
The workout finished with chest-supported seated rows and dumbbell curls. Over the course of the workout, Cutler and Coleman shared some memories from their time on stage. For Coleman, the first loss to Cutler stays in his mind and he claims he "remembers it like it was yesterday."
Jesse James West wanted to know what their least favorite body part to train was. For Cutler, it was arms. Despite this being his least favorite, Cutler had massive biceps and was able to get his weight around 300 pounds during competitions. Coleman usually weighed in around 330 pounds during the offseason.
The Masters Olympia competition will return in 2023 but Jay Cutler has shutdown all rumors of returning to the stage competitively. Regardless, the two bodybuilding legends have remained active in the gym and still show a passion for fitness.
For more news and updates, follow Generation Iron on Facebook, Twitter, and Instagram.