Larry Wheels focused on lower weight and high reps during a recent workout.
Larry Wheels continues his journey toward competing in the Classic Physique division. He is one of the most popular fitness stars in the world today and it is because of his ventures in many areas. If he returns to the bodybuilding stage in any capacity, it will be must-see action. Recently, he shared another physique update following a workout.
Full Name: Larry Wheels (Powerlifter and Bodybuilder)

Weight
Height
Date Of Birth
244-255lbs
6'1″
12/3/1994
Division
Era
Nationality

Classic Physique/Powerlifting

2010, 2020
American
Wheels burst onto the scene initially because of his superhuman strength. This helped him make waves as a powerlifter. In April, Wheels shared that he has a plan to make the switch to bodybuilding and compete in Classic Physique.
Testosterone replacement therapy has become popular in fitness recently. Last year, Wheels decided to go off steroids and use strictly TRT. He went to a doctor to get his heart checked out and when it came back clean, Wheels decided to make the change. Since then, he has been open about sharing his experiences in and out of the gym.
Wheels has discussed the feeling of different steroids over the last year. Also, he has shared many physique updates, showing a slim but still shredded physique.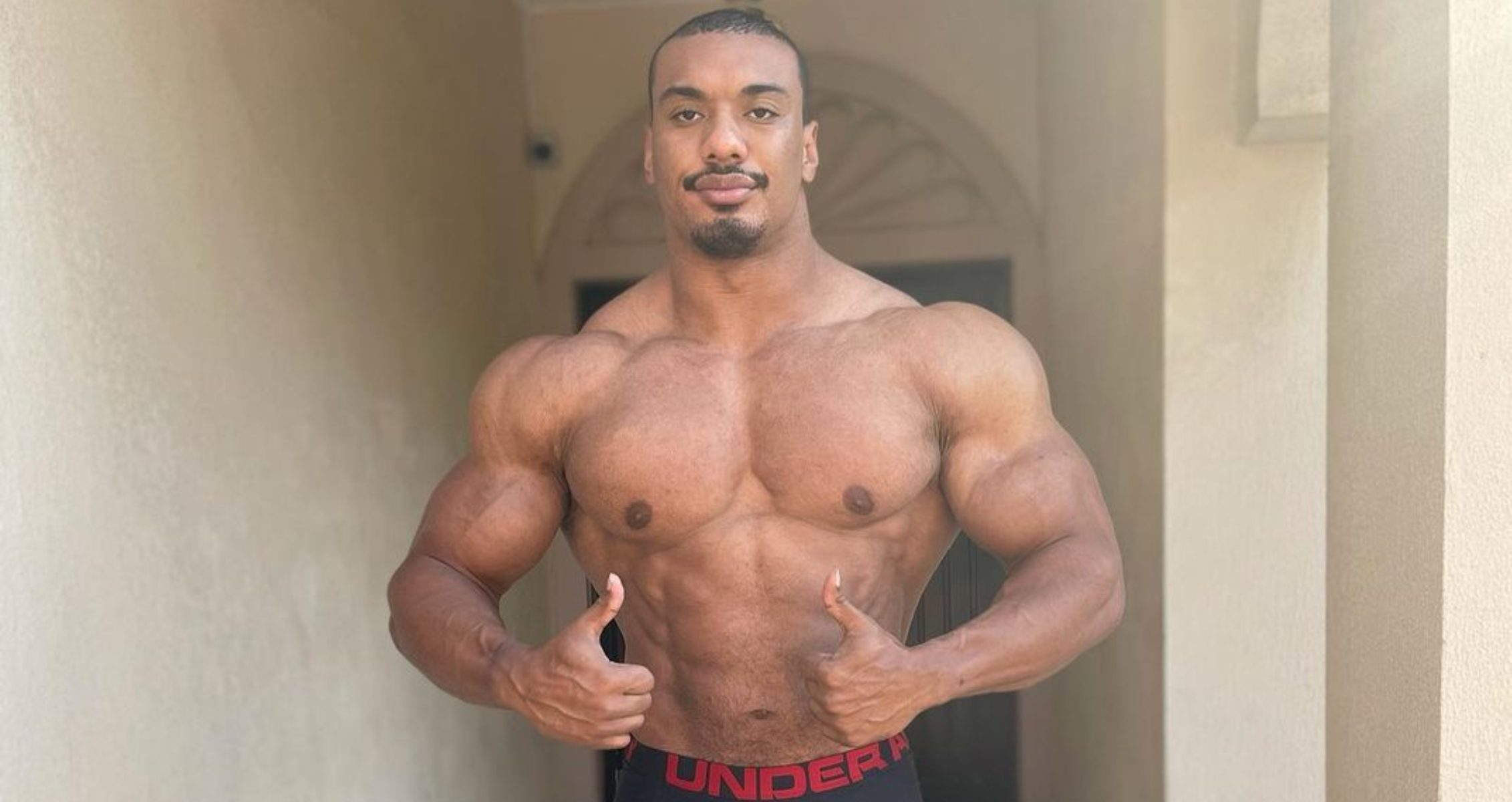 Larry Wheels Hits Lighter Workout
Larry has overcome a variety of injuries throughout his career and has even discussed them with our team over at Generation Iron.
Larry Wheels recently hit a workout with Nyle Nayga where the two focused on a higher amount of reps to maintain a slim waistline.
"150sx20! Been staying away from heavy squats and deadlifts in an attempt to make my waist smaller."
This would not be the first time that Wheels has dabbled in bodybuilding.
In 2018, Wheels made his bodybuilding debut by competing in the NPC Gold Coast Muscle Classic, where he won gold. Now, a return could be on the horizon after a successful run in many other fitness ventures.
Larry Wheels has remained extremely strong even after weening off steroids. He went through a mock powerlifting circuit around the one-year mark to test his numbers to when he was taking different supplements.
It is unknown when Wheels plans to take the stage in Classic Physique but it is clear that is the plan. There is a process to go through before he can compete against some of the best but there have already been comparisons and talks of what a potential battle with Chris Bumstead might look like. Wheels himself believes that he does not need to get any bigger to compete in the division but needs to make certain improvements overall.
After yet another physique update, Larry Wheels continues to make those improvements and work toward his goal of competing in Classic Physique.
For more news and updates, follow Generation Iron on Facebook, Twitter, and Instagram.