See why post-workout CBD topicals are necessary for maximizing gains.
Those of us who work out are always looking for that quality post-workout supplement to see the best gains possible and post-workout CBD topicals are here to save the day. CBD is a growing industry as this supplement is beginning to be more widely accepted by the general public and athletes have turned to CBD as a more natural way to recover and improve their overall health. With so many forms of CBD, it can be challenging to choose what is right for you.
Between tinctures, vapes, oils, and edibles, that may seem like enough, however, CBD topicals have come to the fold and work well for those post-workout needs. Able to be gently massaged into the affected area, CBD allows that muscle to get worked while also giving it the benefits of CBD to relieve soreness.
Let's take a look at CBD topicals and see why these are necessary. Post-workout CBD topicals can work to give you that boost you need most when it comes to seeing great gains and with the right products on your shelf, you can tackle those goals in no time.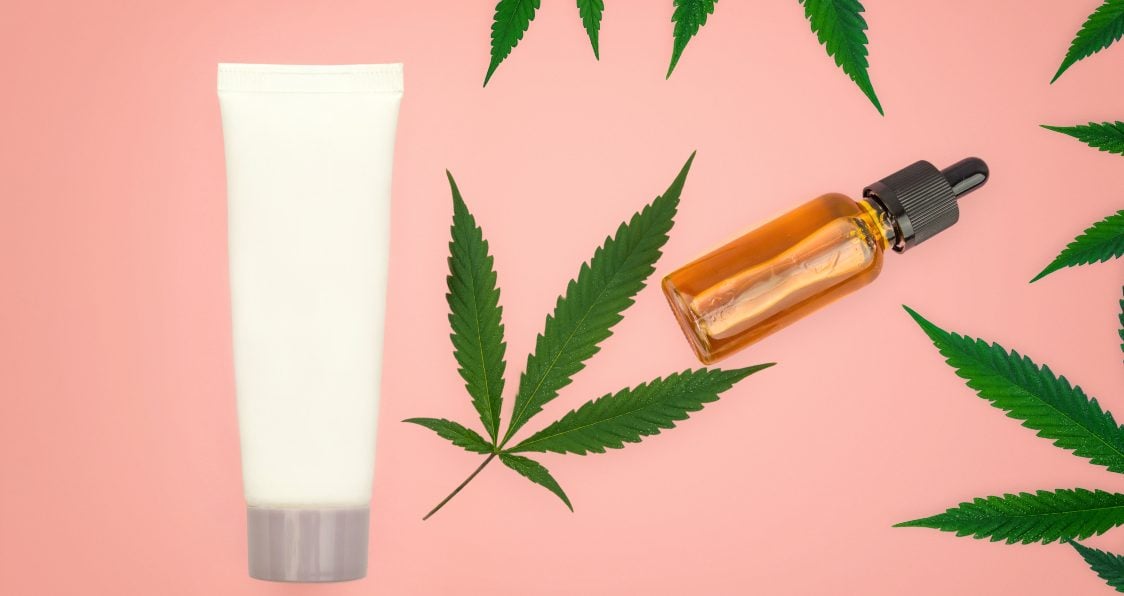 Benefits Of CBD
For those post-workout needs, but also working towards relief in general, CBD has the power to do a lot for our gains. While there are plenty of other supplements that can work well, CBD is one of those popular choices that more and more athletes are using.
Benefits of CBD include:
Reduced muscle soreness: Impact receptors of the endocannabinoid system to reduce inflammation and soreness in order to provide relief (1).
Promote better sleep: Improve overall sleep quality and work for better recovery, since much of this happens while we sleep (2).
Support immunity: Keep your immune system high on alert and allow antibodies to effectively react to anything foreign (3).
May help with anxiety and depression: CBD serves as a more natural approach and may act on your brain's receptors to transmit serotonin, which makes you feel good (4).
These are just a few benefits of CBD, but as this gets researched more and more, hopefully more studies find even more benefits of CBD.
Related: Best CBD Roll-On Supplements For Recovery & Relief
Why Use A CBD Topical
A CBD topical is a nice way to massage CBD into the affected or sore muscle in order to see the best gains possible. Using a topical ensures you don't have to ingest anything, but can rather apply as needed to alleviate soreness and give your muscles some relief. For those who won't particularly enjoy taking CBD tinctures or oils, and who may not want to vape, topicals allow for great recovery options and will fit in your gym bag nicely.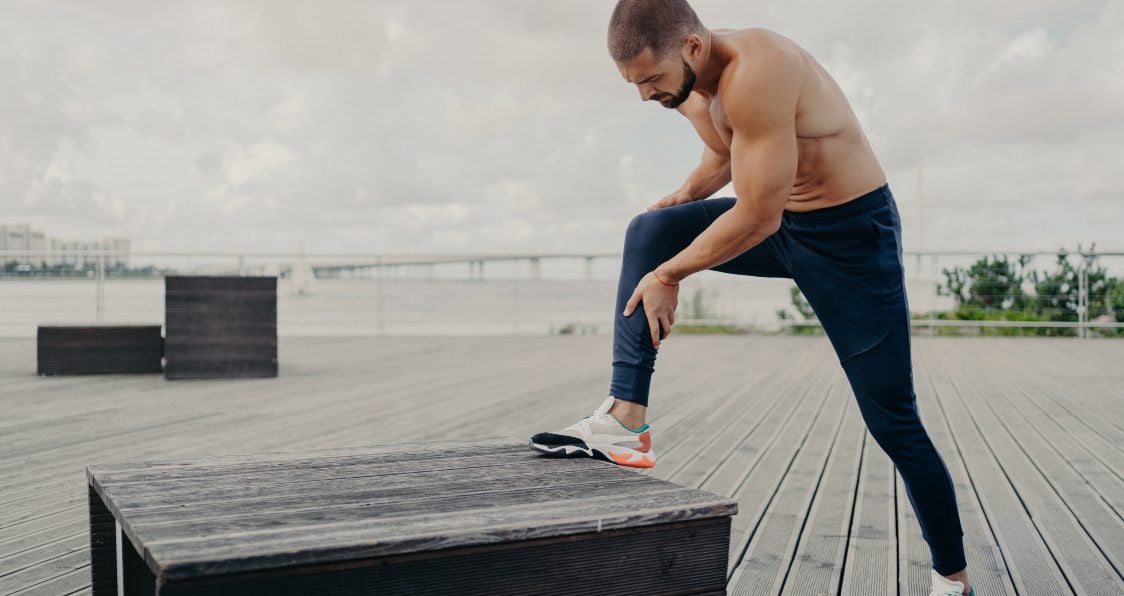 Why Post-Workout CBD Topicals Are Necessary
By necessary, we mean CBD topicals can provide easy and convenient relief without really any hassle to you. For athletes constantly lifting and working their bodies to the max, having those supplement to promote recovery are important. Much of our growth happens in recovery, but recovery also allows our bodies time to settle, especially after a long workout.
Recovery is, however, something we don't often take advantage of. We want to lift, get the work done, and move on with our lives. But what we don't realize is that stretching is incredibly important and when mixed with something like a CBD topical, the results can be game changing.
Related: Best CBD Post-Workout Supplements For Targeted Areas
For us, using a CBD topical is necessary because it allows you the convenience of carrying it in your gym bag for easy access, the ability to massage gently into the spot for some instant relief, and then the effects of CBD to work for longer lasting relief. Plus, it feels good to take care of those sore muscles.
Featured CBD Topical
We wanted to share a great CBD topical supplement to use for your post-workout needs to guarantee you won't have to suffer from any unwanted soreness after those grueling workouts. While it may be difficult to find high-quality supplements, what you will find is this product is clean and effective while working for your benefit only.
Level Select CBD Level 3 Sports Cream
Level Select CBD Level 3 Sports Cream is a higher concentration for maximum strength to tackle those muscle soreness goals.
Level 3 Sports Cream is a new and improved formula with more CBD at a lower price, perfect for those seeking maximum strength relief when you need it most. With 1,800mg of CBD, and at Level Select's highest concentration, you will get a non-greasy and fast absorbing formula that can soothe and soften skin while delivering high-quality CBD for soreness and overall relief. A cooling mint scent also accompanies this amazing sports cream.
Price: $49.99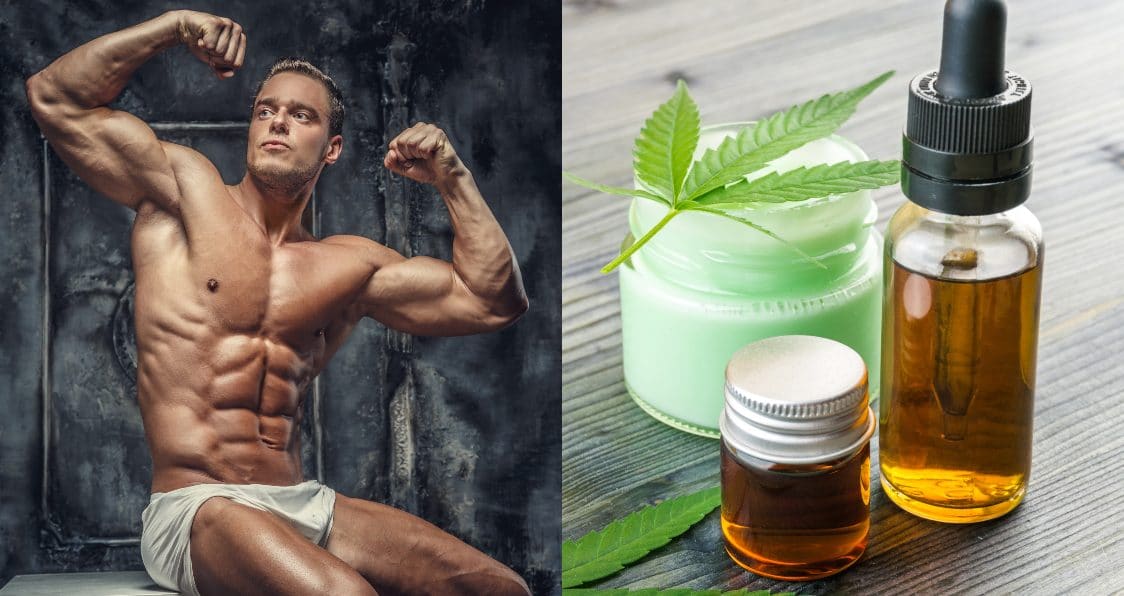 Do CBD Topicals Work?
Anyone looking for fast-acting relief should turn to CBD topicals and this featured product from Level Select is a perfect reason why. Highly concentrated products can deliver a great amount of CBD and something that is fast-absorbing as well is great for those us athletes, bodybuilders, and gym goers who feel they want to tackle those muscle soreness goals better. Providing relief doesn't have to be a chore.
CBD topicals do work and they offer a nice cooling sensation that can feel nothing short of amazing after a workout. Giving your recovery that extra boost can go a long way, especially for those looking to take advantage of what CBD has to offer. For the benefits and the fact this supplement does work, it is necessary to at least have one of these topicals on standby come time to use.
---
Check out our list of the Best CBD Supplements for more great CBD products!
---
Wrap Up
Post-workout CBD topicals are a fantastic supplement to use after your workout in order to see the best results possible. What you will find is a convenient supplement able to give you great benefits in an easy and effective way. On top of that, having a great way to alleviate those post-workout soreness needs in your gym bag will make your life so much easier in the end. At the end of the day, a CBD topical is something to not take for granted and can work wonders for your gains.
---
Generation Iron may receive commissions on purchases made through our links. See our disclosure page for more information.
Let us know what you think in the comments below. Also, be sure to follow Generation Iron on Facebook, Twitter, and Instagram. 
*Images courtesy of Envato
References