CBD roll-on supplements for bodybuilding and their effects on muscle inflammation and recovery.
For many athletes in bodybuilding and strength sports, CBD has continued to be a vital supplement to aid with aspects such as recovery, better sleep and overall muscle inflammation support. With many forms of applications, we may neglect the fact that a CBD roll-on supplement can work for targeted relief better than most. The CBD market is growing more and more saturated with companies and products every day.
While this may seem daunting, for the choices are endless, it is actually a massive pro for consumers. The more products out there, the better our chances are in finding a quality supplement. Despite the high price of some brands, there are reputable companies creating and producing high-quality and premium products that won't break the bank.
CBD forms and applications are most common in tinctures, gummies or other edibles, vapes, or creams and other topicals. While each has their own benefit, and ultimately it comes down to your preference, for those seeking targeted relief and fast acting support, a topical application is the best route. Massaging gently into the affected areas allows for that fast-acting relief as you kickstart those recovery goals. As for roll-on supplements, the ability to easily apply to your muscles makes this a great choice.
Let's take a look at CBD and what makes a roll-on supplement a great choice. Knowing the benefits and what you will get out of these supplements will make your decision easier as you look to invest in your overall recovery.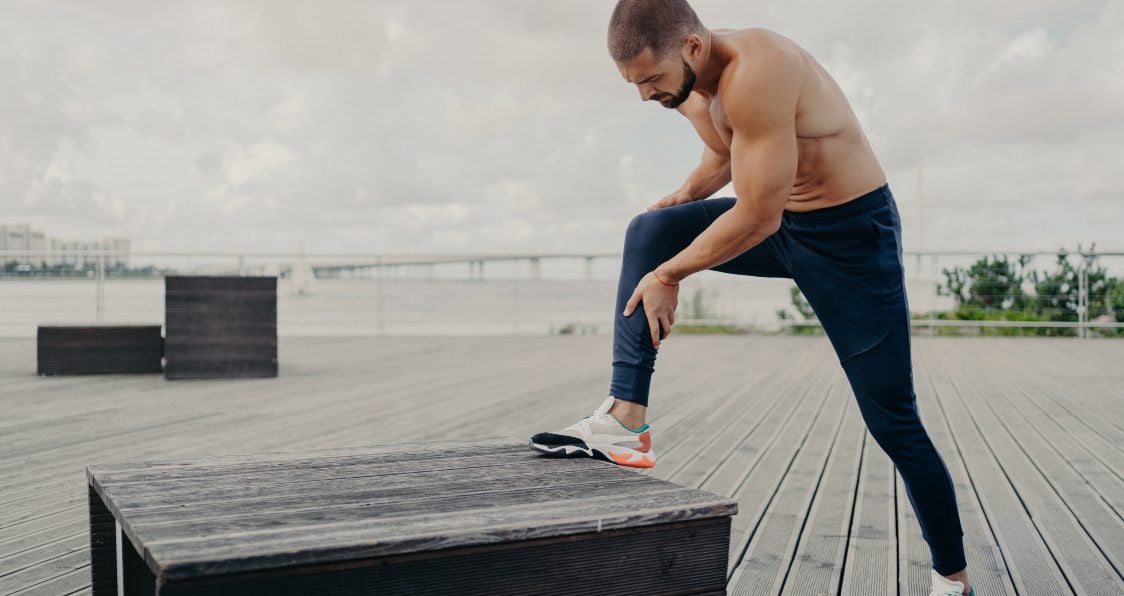 What is CBD & Benefits of it?
Cannabidiol (CBD) is a phytocannabinoid found in the cannabis plant, however, it does not give you that high-inducing effect most often associated with cannabis. It reacts with the endocannabinoid system, which is important for bodily homeostasis and the maintenance of a stable biological environment with internal and external factors. This system plays a role with things like sleep, mood, appetite, immunity, and soreness relief, among others.
The benefits of CBD tend to mirror the role of the endocannabinoid system, meaning it can positively affect your immune system, promote healthy skin, and assist with cognitive function by working to relieve anxiety and depression (1,2).
As athletes looking to recover better, CBD can relieve muscle soreness and inflammation to assist with overall better muscle recovery. By impacting certain receptors, an athlete will find reduced inflammation and better post-workout recovery (3,4).
On top of the physical relief, CBD can promote better sleep and we as athletes know that sleep is when much of our recovery happens. With improved sleep, we build muscle and allow our muscles to heal for better bounce back and more time in the gym.
Best CBD Roll-On Supplement 2022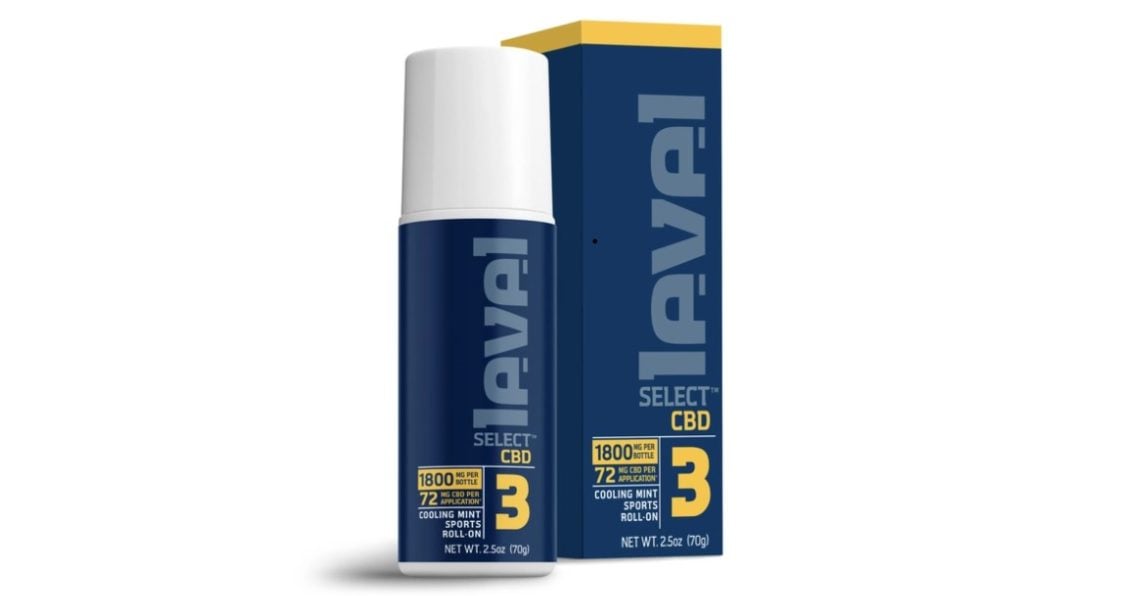 What Exactly Is A CBD Roll-On Strick?
A CBD roll-on stick is a topical application that has a revolving massaging head that can be easily moved around the affected sore area. It works to provide mess-free support and relief so you don't have to deal with the hassle of unwanted clean-up.
Related: Top CBD Workout Products For Ache-Free Gains & Recovery
How A Roll-On CBD Supplement Helps With Recovery
A roll-on CBD supplement will allow you the ability to apply CBD in topical form to the affected area or areas while keeping it mess-free. Athletes enjoy using CBD topicals in general for this allows for extra focus and attention paid to those sore muscles. By needing to work the cream into the muscle, you take the time to actually massage and work that muscle to alleviate any soreness. Plus, many of these topicals allow for fast acting relief given the strength of their formula.
For many roll-on products, a massaging roller ball allows for targeted application and the versatility of nice movement around that sore muscle. An often overlooked benefit of CBD roll-ons are that they are mess free. Typically, with a cream, you need to rub it on your hands to then apply to the affected muscle. Sure, you can wipe your hands dry but then you still have that slippery and sticky feel even after washing.
A roll-on alleviates this by keeping your hands clean and offering up the right pressure with the roller ball. This may seem silly, but sometimes it's the little things that go a long way.
In short, benefits of a CBD roll-on stick include:
Easy application
Relief from muscle soreness and discomfort
Powerful formula
No clean-up
Easy to use and convenient to carry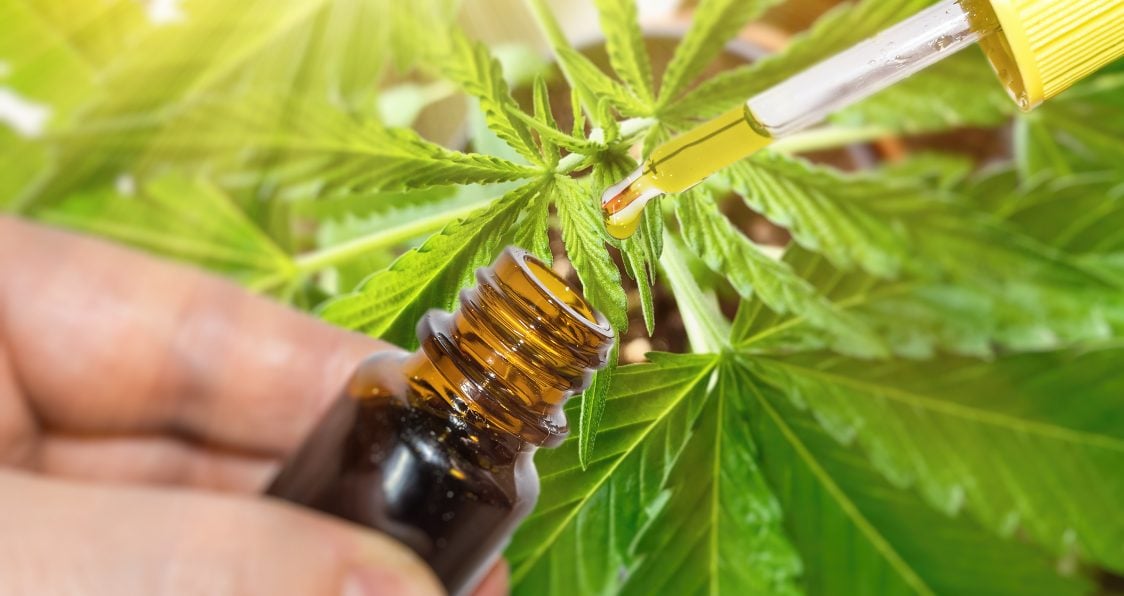 Are CBD Roll-Ons Safe?
CBD roll-on supplements are safe for use but it's always important to read the label to make sure it fits with your health needs and lifestyle. All you are doing with a CBD roll-on is gently massaging the formula onto the skin and into the muscle for the best relief.
Can You Fail A Drug Test While Using A CBD Roll-On?
If your CBD is coming from a reputable company, then you will not fail a drug test. Pure CBD and those brands producing those top of the line products ensure you can use this supplement without testing positive.
So, Are CBD Roll-On Supplements Actually Worth It?
Absolutely. For those athletes looking for ease and convenience with their CBD supplement, look no further than a roll-on. Keep this product in your gym bag, at the office, or in your home for easy access and apply to the spot as many times as recommended.  With fast-acting and targeted relief, this is worth it for those recovery goals.
And for those concerned about price, it is possible to find a quality supplement without totally breaking the bank. Despite the saturation in this industry, there are companies out there seeking to produce high-quality yet cost effective supplement so athletes everywhere can thrive.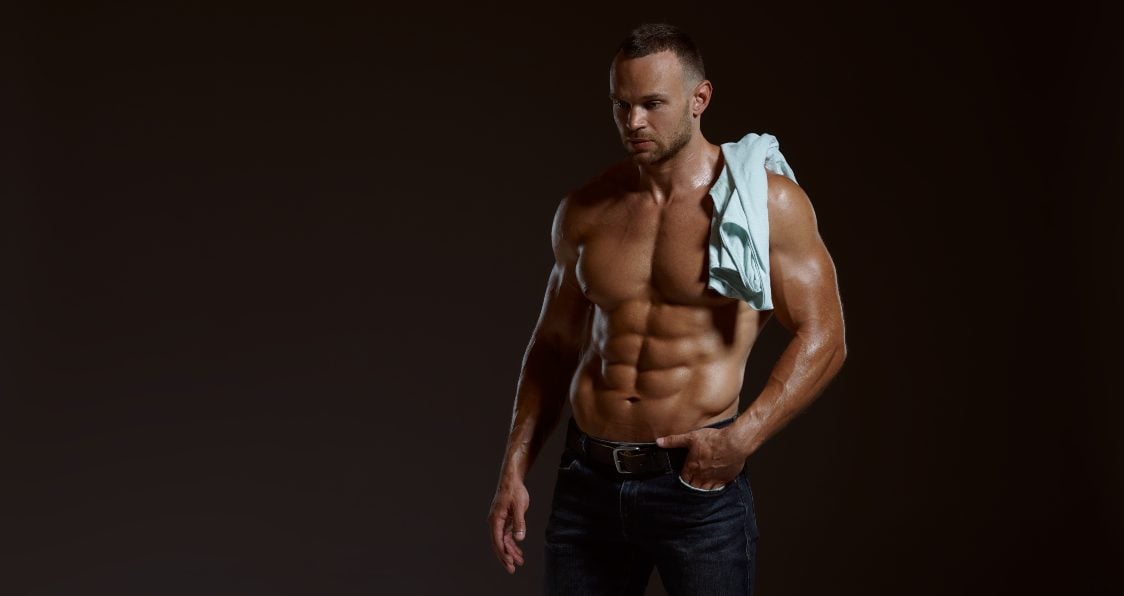 How We Choose The Best Roll-On Stick
When looking at a CBD roll-on stick, we focus on a few factors including:
Formula: The formula should include effective ingredients and powerful results with the right amount of CBD.
Size: Your roll-on stick should last you a long time while also being easy to carry.
Brand: You want a company that is working for you and that is creating reputable products.
Featured CBD Roll-On
We wanted to share a premium CBD roll-on supplement designed to increase muscle recovery and help you repair overall. The right ingredients packed into a powerful formula with easy application allow for an effective supplement as you look to improve your performance and overall health.
Level Select CBD Level 3 Sports Roll-On
Level Select CBD Level 3 Sports Roll-On is a high concentration CBD massaging roller supplement with 1,800mg of high-quality CBD for those muscle soreness needs.
Level 3 Sports Roll-On is a new and improved CBD topical designed with their highest concentration of 1,800mg for maximum strength. The massaging roller ball allows for targeted application and relief of this mess-free and fast-absorbing formula. A cooling mint scent is a nice addition, and this is perfect for those on-the-go needs from home, the office, or a competition.
Price: $49.99
---
Check out our list of the Best CBD Supplements for more great CBD products!
---
Wrap Up
CBD supplements are growing in popularity more and more by the day and roll-on supplements are up there with the best of them. Working for targeted relief and giving you the best benefit when it comes to soreness relief and overall recovery, this mess-free application will enhance recovery and keep you in the gym. More time in the gym simply means more gains. With an effective CBD roll-on supplement, all those recovery goals can be achieved and with no hassle or stress to you at all.
---
Generation Iron may receive commissions on purchases made through our links. See our disclosure page for more information.
Let us know what you think in the comments below. Also, be sure to follow Generation Iron on Facebook, Twitter, and Instagram. 
*Images courtesy of Level Select and Envato
References