Ronnie Coleman believes the top three at the Olympia will remain unchanged.
The 2022 Olympia has a chance to be an extremely deep competition in Men's Open. There will be some newcomers mixed in with veterans looking to win the event once again. Bodybuilding legend Ronnie Coleman knows a thing or two about winning the Olympia and believes the top three will look the same come December.
Coleman won the Olympia eight times, which is tied for the most victories all-time. He recently joined the Muscle and Fitness YouTube page for a conversation on the upcoming event.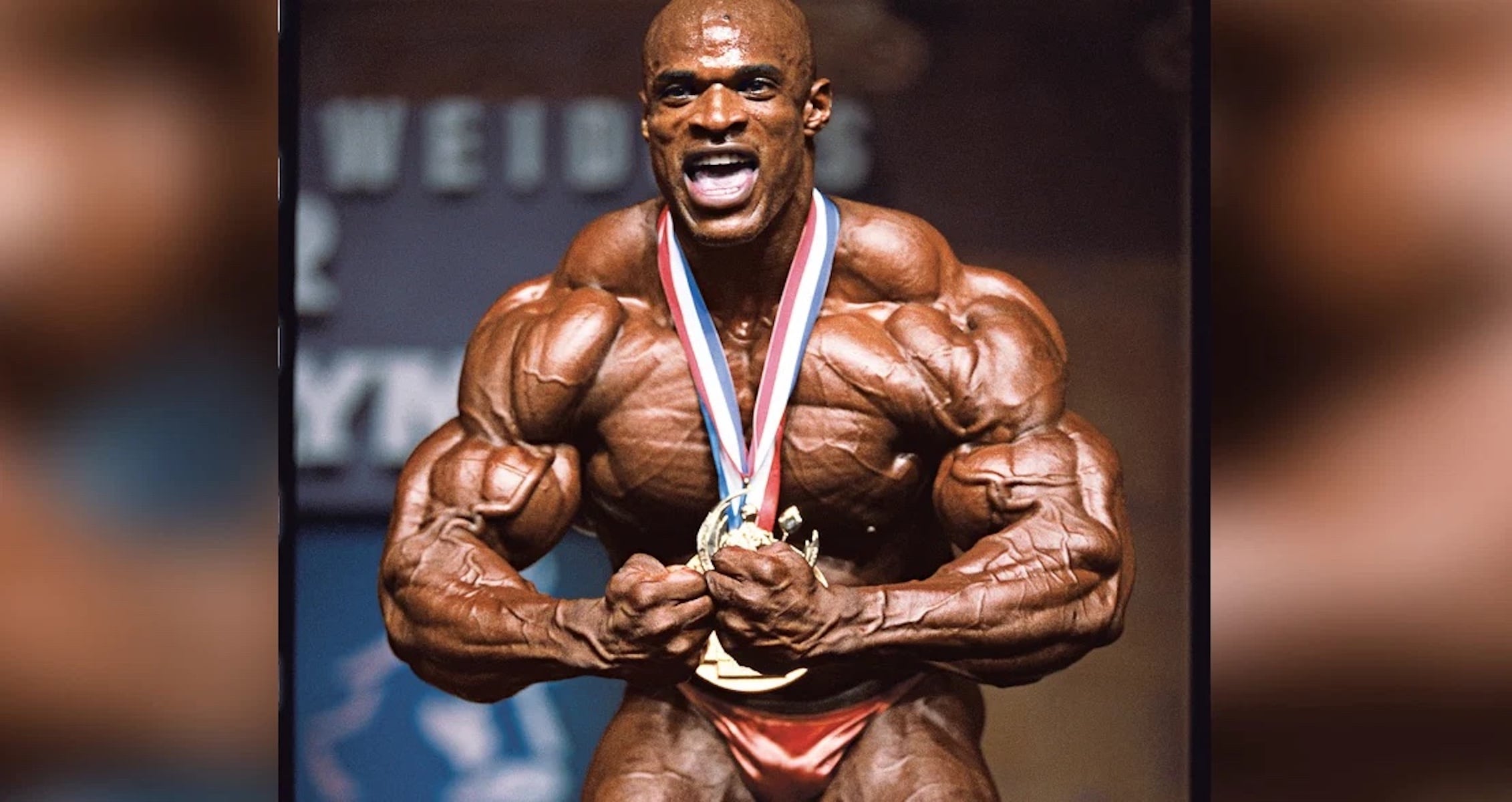 Ronnie Coleman Discusses Top Three At Olympia
During the conversation with Dennis James and Milos Sarcev, Ronnie Coleman discussed the lineup and how he could see the top playing out.
"I don't see much changing between Brandon, Ramy, and Hadi. I don't see nobody beating them," Coleman said.

"I don't know about the best Mr. Olympia ever. Unless they're going to change their conditioning. I don't see it changing too much."
Nick Walker and Hunter Labrada rounded out the top five during the 2021 Olympia. Derek Lunsford also received a special invitation to compete in Men's Open after adding significant size this year.
View this post on Instagram
Coleman explained how he can see competitors making it into the top five but do not have what it takes to dethrone any of the top three.
"I don't see too many changes from last year. I see the same guys — the same top three. Maybe one of those guys might make it into the top five, maybe that Andrew Jacked guy or maybe that Nick guy. Maybe that 212 guy (Derek Lunsford). Maybe one of those guys. Yeah, they might make the top five but I don't see them making the top three."
There was some controversy surrounding the decision made by the committee to give Lunsford a special invitation. Coleman believes that he deserved the chance and that it was a good call.
"I think that's good. He deserves it. It wasn't like he wasn't a Mr. Olympia already. See, if he's like this guy who hadn't placed or won the Olympia, then I might have an issue with it. But since he won the Olympia, I think it was justified. Plus, he's got a physique on that level too. He can do some damage. He can make the top five for sure."
The 2022 Olympia will feature newcomers, such as Andrew Jacked and potentially Michal Krizo. It will be an exciting competition, especially if any athlete can find a way into the top three.
For more news and updates, follow Generation Iron on Facebook, Twitter, and Instagram.