Big Ramy and his coach Dennis James are putting together what could be another championship physique.
Dennis James is the bodybuilding coach of Big Ramy, who has won two consecutive Olympia titles. Is there any chance that he could come into the 2022 Olympia competition in better shape than previous years?
It was said following the 2021 Olympia that Big Ramy did not begin his preparation until just before the show. That was not the case this time around. Following his victory, Ramy and James were back in the gym just a couple weeks later preparing for 2022. According to James, this will be "the best Ramy" that we have seen.
Big Ramy has been a bit more active on social media sharing different workout videos and physique updates. This is all fans have seen since he missed out on being a guest poser at the 2022 Pittsburgh Pro. Regardless, there are many who believe that Ramy will win the show going away if he comes in shredded at his current weight.
There is still 15 weeks before the biggest bodybuilding show of the year. James and Ramy are hoping to be on track to bring home a third consecutive title.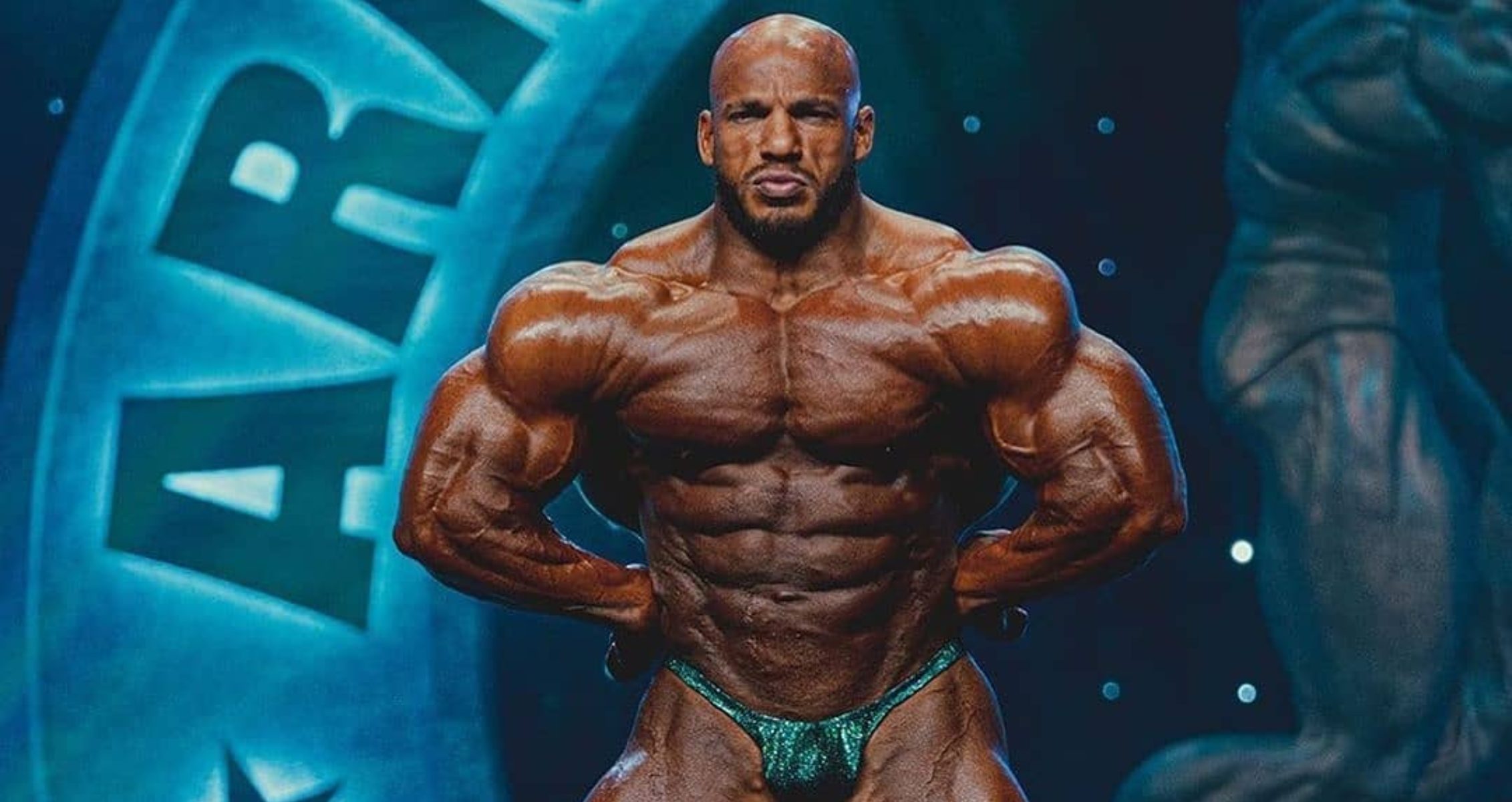 Dennis James On Big Ramy's Physique: "It's Next Level"
Dennis James got on the topic of the Olympia during an episode of The Menace podcast. As impressive as the physique updates have been, James believes that you have to see Big Ramy in person to completely understand.
"I'm pushing him hard. He's willing to get totally pushed. It's surprising to me because it's four months out and I could push him really really well. Ramy looks f***ing bad! I had him pose today again. The videos and the pictures do not do him any justice."
Bodybuilding veterans believed that Hadi Choopan showed up to the 2021 Olympia in the best shape and could have been crowned champion. Instead, the overall size of Ramy continued to impress during his routine. Because of his lack of preparation, Ramy was not in his best shape.
According to Dennis James, he is aware of that and is preparing to bring a better version of himself.
"He knows he wasn't at his best. He was better Saturday, but he knows Friday he wasn't on. He knows. He knows because there was over six months where he didn't even train. So, three and a half, four months before the Olympia – trying to gain all that muscle back and get into shape at the same time — that's not possible."
Not only is Ramy looking good but he is stronger than ever. He showed that off by machine pressing 440 pounds during one of his workouts.
View this post on Instagram
Big Ramy will be the favorite heading into the 2022 Olympia and Dennis James believes it will be the best we have seen.
"He's going to be so good everywhere else, I guarantee you, if nothing goes wrong… I guarantee you, this is going to be the best Ramy ever. Then, it's going to be really really frustrating for a lot of people."
For more news and updates, follow Generation Iron on Facebook, Twitter, and Instagram.