Sergio Oliva Jr. shared a post claiming that he is prepared to compete in California.
In April, Sergio Oliva Jr. shared his plan to compete in 2023. On Thursday night, he took to Instagram to share that he has arrived in Los Angeles to be a last-minute entry to the California State Pro on Saturday.
Oliva Jr. has been around bodybuilding his whole life. Son of bodybuilding legend, Sergio Oliva, he has plenty of potential and has showed it off on certain occasions. He debuted during the 2016 Pittsburgh Pro and was able to win the 2017 New York Pro just one year later. In 2018, Oliva Jr. earned back-to-back runner-up finishes doing the Chicago and Tampa Pros. Oliva Jr. has not been on stage since 2021 and is ready to make his return to the stage.
The 2023 Musclecontest California State Pro is set to take place on Saturday in Anaheim. According to his social media, Oliva Jr. will be on stage.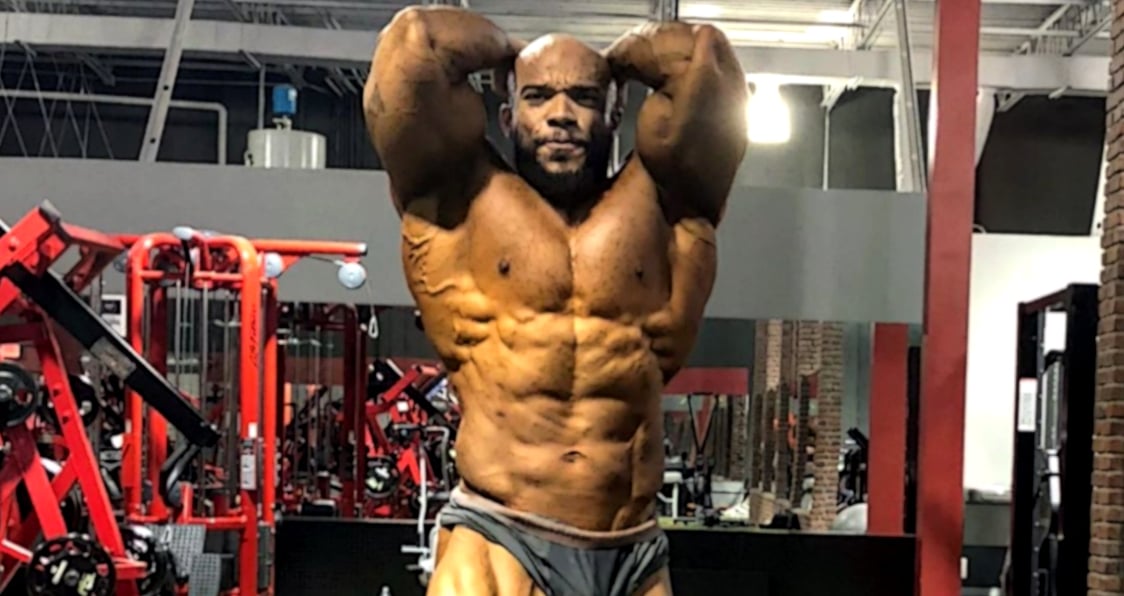 About Sergio Oliva Jr.  
Sergio Oliva Jr. is an IFBB professional bodybuilder. He is the son of a three-time Mr. Olympia champion and legendary bodybuilder Sergio Oliva, who is widely regarded as one of the greatest bodybuilders of all time. Sergio Oliva Jr. followed in his father's footsteps and has competed in several bodybuilding competitions.
Sergio Oliva Jr. Competition History
2006 Southern USA Middleweight 3rd place
2007 Southern USA Lightheavy 4th place
2007 Panhandle showdown light heavy 1st place
2008 Mr. Northwest Florida Heavyweight 1st place and overall
2008 Southern USA Heavyweight 2nd place
2009 Jr Nationals Heavyweight 5th place
2010 Southern USA Superheavy 1st place & overall
2012 Midwest Ironman Heavyweight 1st place & Overall
2014 Jr Nationals Superheavy 3rd place
2015 NPC USA Championships Superheavy 2nd place
2015 NPC Nationals Superheavy 1st place & Overall
2016 Pittsburgh Pro, Men's Physique, Guest Posing
Sergio Oliva Jr. Arrives In Los Angeles 
While Sergio Oliva Jr. shared a post claiming that he will enter the show in Anaheim, it is important to note that there has been no official word outside of his Instagram. Oliva Jr. is still not on the official competitor list.
If he does return, fans will be excited to see the package he brings to a competition this year.
"We did it!! 😅 Never done this before and got on a plane across the world to hop on stage right away. I'm a stress ball of water but no matter what happens I'm soooooo happy to be able to just do what I love and be back in my home. GOD BLESS THE USA🇺🇸
@musclecontestinternational#TheCalPro"
View this post on Instagram
Last month, Sergio Oliva Jr. claimed that he would compete at the 2022 New York Pro and California State Pro if travel allowed him to do so. He did not appear at the 2023 New York Pro so it will be interesting to see if he actually makes it to the stage in California.
Oliva Jr. has taken necessary time off and has been working on improving his physique in recent months. Fans will have to wait until the show begins to see if Sergio Oliva Jr. actually makes his way to the stage.
For more news and updates, follow Generation Iron on Facebook, Twitter, and Instagram.