Shawn Rhoden wins the 2018 Mr. Olympia!
That's it – after all the hype and excitement, the Mr. Olympia 2018 is over. The 2018 Olympia was held on Sep. 14-15, 2018, in Las Vegas, Nevada. It was one wild weekend with plenty of exciting victories and upsets. But the biggest moment of the night was the Men's Open category. Shawn Rhoden is the new 2018 Mr. Olympia Division champion. Here are the full Mr. Olympia results. Find out who placed in the top 5 below:
Olympia 2018 Men's Open Breakdown
Olympia 2018 Men's Open Official Scorecard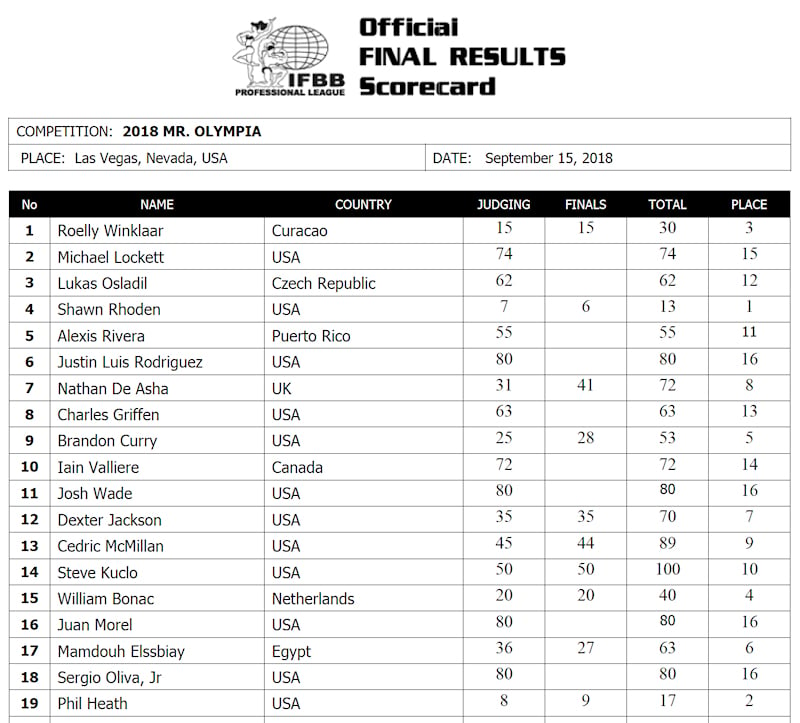 For more news and updates, follow Generation Iron on Facebook, Twitter, and Instagram.