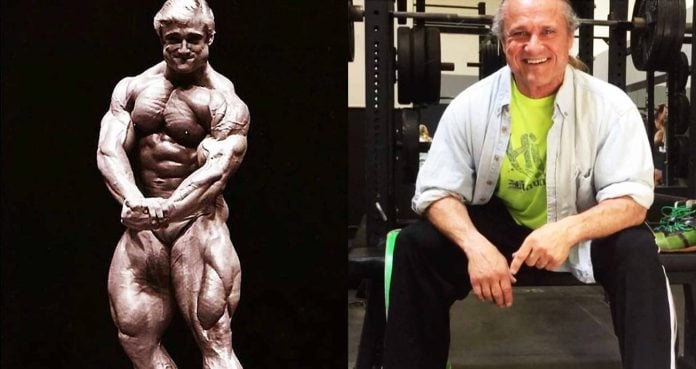 The bodybuilding legend discusses his dislike of the supplement industry
Golden Era legend, Tom Platz, who was known for having one of the most intense leg workout routines of all time, recently opened up about his dislike of the supplement industry. As a man who has been in the industry for decades, he certainly has seen the sport change, and the rise of supplement companies is one of the changes he has witnessed. Recently, in a video on Instagram, Platz had called out dishonest practices in the supplement industry, stating that the body's main source of recovery comes from a proper diet consisting of high-nutrient foods. 
Let's take a look.
Who is Tom Platz?
Full Name: Tom Platz

Weight
Height
Date Of Birth
225-235 lbs
5'8″
1955
Division
Era
Nationality
Bodybuilding
1970, 1980
American
Tom Platz has stepped on the Mr. Olympia stage eight times in total, bringing some of the best legs on the planet to the sport. He has stood next to some of the greats, such as Arnold Schwarzenegger and Lee Haney, and even Rich Gaspari. 
He is also famed for his brutal leg workouts that involve pushing exercises beyond muscular failure, which is something you do not see very often anymore. However, these are the workouts that put his legs on the map, earning him the nickname "The Quadfather". Other bodybuilders such as Lee Priest have trained with him, and Lee described the training as "demented but effective". 
Tom Platz's View on the Supplement Industry
Supplementation is a popular aspect of the fitness industry, with things like protein powders, creatine, or pre-workouts, all promoting different functions designed to enhance your recovery and performance. However, while the supplement industry is booming, Tom Platz does not believe that they are a necessary tool for enhancing your physique, but your diet and hitting your macronutrients is what will take your physique to the next level. 
Tom went on to say in the video that you have to feed the body, and supplements are supposed to supplement your diet, but food is your main choice of nutrients. He explains that this is how it has always been, with food as the main source of recovery. Platz states that he does not like supplement companies, and there are "14 companies worldwide that do everybody's supplements". 
He continues by stating that "supplements are supplements", and that there are some things that are a little better than others, but the answer ultimately is not within supplements. Platz states that he eats meat and egg proteins, and stays away from whey protein because that is "byproduct". He does not stop there, as Platz adds in that whey proteins and egg whites are the "leftovers" of food, meaning that they are nothing. 
Tom Platz then makes the statement that some of his buddies were jailed for selling steroids, and later started supplement companies, and that is where it all started. He says that the terminology and phrases are "drug-like", such as the terms "anabolic" and "constructive metabolism".
Is Tom Platz Nuts?
You may think that as a bodybuilder saying these things, he has to be insane and all alone in his claims, but he is not. Recently, none other than Arnold Schwarzenegger himself came out to warn that supplement companies are hiding illegal ingredients in their products. He provided a study that discovered 89% of supplements analyzed did not accurately list ingredients. 
Are Supplements That Bad?
While this is certainly daunting, some of the greatest bodybuilders of all time making bold claims against supplement companies, it is worth noting that they are still effective, and many modern athletes in the bodybuilding and strength sports industries utilize them. Athletes like Chris Bumstead use supplements practically daily!
For many, supplements are a necessary part of their daily routines in order to maintain a healthy and balanced diet. Many times, people will not get in their proper macro and micronutrient intake, so supplementation is a great outlet. However, whole food meals are still supposed to be the primary source of your caloric intake.
Supplements We Like
Let's take a look at a few supplements that we like, and can firmly recommend. 
Pre-Workout
From energy, to muscle pumps, reduced fatigue, and more, finding a good pre-workout is a great supplement to keep your energy levels up, and our favorite is none other than MUTANT MADNESS: ALL-IN. 
MUTANT MADNESS ALL-IN is one of the most powerful pre-workouts ever. MUTANT is the supplier of this trailblazing pre-workout. MUTANT only creates supplements that are clinically proven to get results. 
It contains ingredients such as a strong citrulline malate, ensuring that MADNESS ALL-IN Pre-Workout will give you great muscle pumps in the gym. Other ingredients in MUTANT MADNESS ALL-IN are the one-two punch betaine anhydrous and creatine that will increase your strength by increasing muscle cell volume even more than normal workouts when taken beforehand!
Protein Powder
A good protein powder can help you with hitting your proper protein intake, and ensuring recovery. If you are like Tom Platz and disagree with using whey, then we have a great recommendation, and that is MuscleMeds Carnivor. 
30% OFF
Carnivor is a 100% beef protein isolate that is fast digesting and great tasting for an effective non-dairy protein supplement.
MuscleMeds Carnivor is a beef based protein designed for the individuals who seek to take their training to the next level, build muscle faster, and perform at their best. MuscleMeds puts a focus on what counts so you see results. With 23 grams of fast digesting hydrolyzed beef protein, it comes in numerous delicious flavors, and has no fat and very little carbohydrates, so you can fit this in even the most restrictive diets.
Creatine
Creatine is a great supplement to increase ATP in the body, which can help increase muscle mass, provide better recovery, and pumps. Our favorite is MUTANT CreaKONG.
TOP 3 CREATINES that help build muscle, strength, size and power! Creatine is the #1 muscle building supplement of all time. Mutant Creakong combines the top 3 Creatines from the leading Creatine sources!
MUTANT CreaKONG is an advanced creatine supplement that has been formulated to maximize your gains! Each serving contains three of the most cutting-edge forms of creatine commercially available and has been lab tested to ensure 100% purity in every bottle, so there is no dishonesty in the label.
Multivitamin
A multivitamin is a great way to get in your micronutrients, which can help with things such as recovery and immune health. Our top choice is National Bodybuilding Co. Multivitamin. This multivitamin will work to provide for more daily energy with advanced ingredients while promoting better workouts so you perform better and recover faster. 
Tom Platz Supplements Wrap Up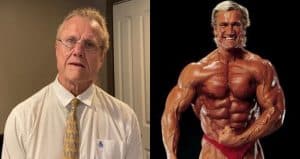 Overall, Tom Platz's criticism of the supplement industry certainly brings up some good points. There are a lot of junk products that do not do what you want, and may even have adverse effects. That being said, it does not mean to completely abandon your supplements, but rather choose them more carefully, and truly focus on your diet.
What do you think of Tom Platz's claims?
Let us know what you think in the comments below. Also, be sure to follow Generation Iron on Facebook, Twitter, and Instagram.