William Bonac discussed plan to add weight while sharing his favorite cheat meal.
William Bonac continues to be an elite contender in the Men's Open division. He is preparing to compete at the 2022 Olympia and plans to add some extra size in order to compete with reigning two-time champion Big Ramy.
Bonac burst onto the scene thanks to his conditioning on stage. His shredded physique earned him second place during the 2019 Olympia and has had great success since then. In 2020, Bonac won the 2020 Arnold Classic and was a top-five finisher at the Olympia that same year. In 2021, Bonac earned sixth at the 2021 Olympia. Now, he shared his plan to add some more weight heading into this year's competition.
Bonac finished as the runner-up during the 2022 Arnold Classic this year. Brandon Curry, who defeated Bonac at the Olympia in 2019, was crowned champion. Just one week later, Bonac won the 2022 Boston Pro and earned his qualification for the biggest show of the year.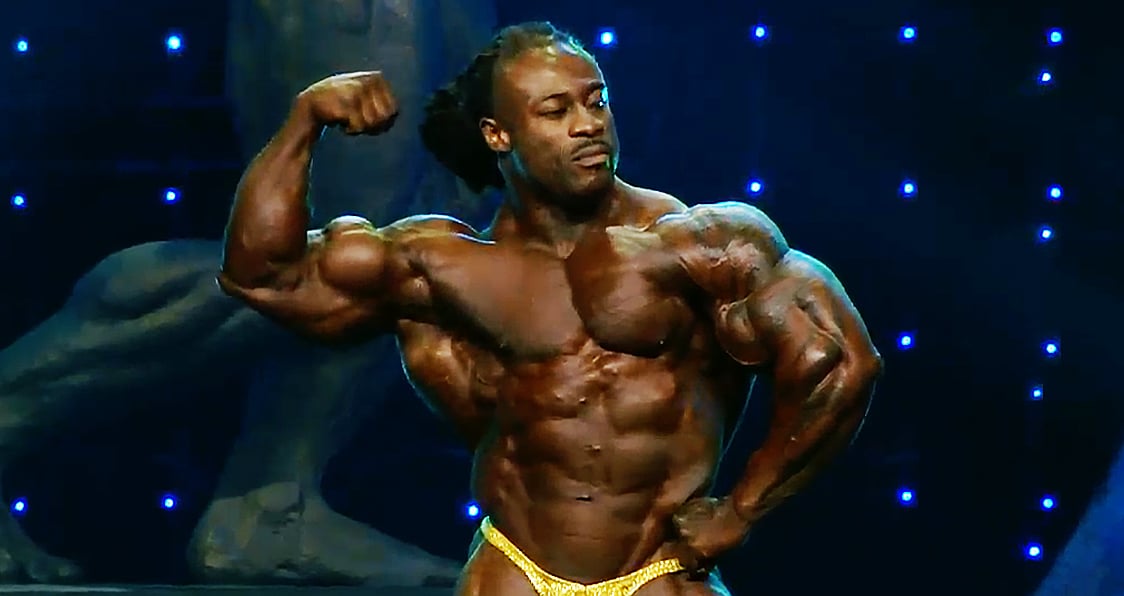 William Bonac Has A Goal To Hit Moving Forward
In a recent video shared on his YouTube channel, William Bonac sat down for his favorite cheat meal and shared his plans to put on some extra size. This, paired with his exceptional conditioning, will help him take a step up come December.
Bonac revealed that his favorite cheat meal is Shawarma. This is a Middle Eastern meal of thin slices of meat slow cooked on a spit. Bonac prefers this meal because it is not too fatty and goes well with bread. He keeps his diet clean and has to force some meals in at times.
Bonac is currently in the midst of his preparation and believes he will hit his weight goals.
View this post on Instagram
"I have the feeling that today I'm going to hit my goal. Because my goal was to hit 120-kg, before we started the prep. So, we already had enough with the offseason prep. Now, my coach wants me to hit 120 kilograms. My weight is up to 118.3 kilograms," Bonac said.
There are many who believe Big Ramy is going to be difficult to beat if he enters the Olympia shredded at his current size. He has shared his weight different times and is around 330 pounds. This is why William Bonac believes size is going to be the difference.
"The condition is not something that I have a problem with. It's more the size. Now, I will have the size to be comparable with those beasts on stage, like the region's champion Big Ramy. It was the only thing that I was missing probably."
This plan will is to make William Bonac as heavy as possible so he brings his best package to the stage.
"I want to gain extra muscles and try to be as heavy as possible or on stage, so we can't be denied."
For more news and updates, follow Generation Iron on Facebook, Twitter, and Instagram.