Here is a preview of the 2022 Arnold Classic UK!
The 2022 Arnold Classic UK will take place for the second time this weekend with eight divisions being highlighter during the show. Competitors from all round the globe will gather to the event and show what they can do on stage.
The Men's Open division is the biggest at the show and will crown a new champion following the event. Nathan De Asha is the reigning champion but will not be competing this year. This leaves the door open for some of the other top competitors to get a shot at the title.
The full lineup for the divisions has been announced and can be found below, along with a preview of some of the top competitors in Men's Open.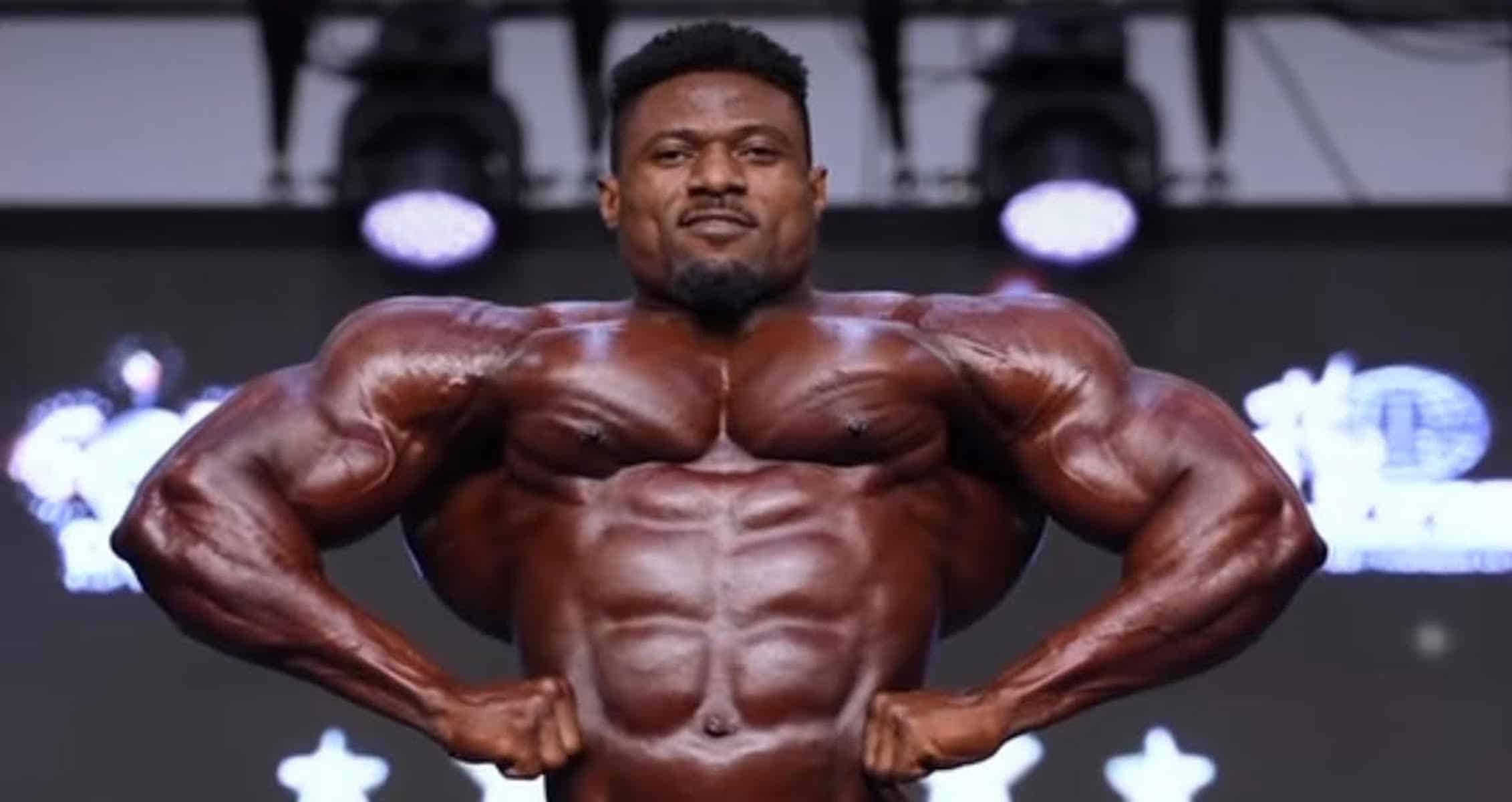 Andrew Jacked
Andrew Jacked is one of the young stars in Open bodybuilding. He earned his Pro Card and was able to qualify for the Olympia following his victory at the Texas Pro. While Andrew Jacked does not have many competitions under his belt, he as a chance to earn his second victory prior to the Olympia. There are many who believe he can place high at the biggest competition of the year.
Martin Fitzwater
Martin Fitzwater finished as the runner-up to Andrew Jacked in the Texas Pro. This is the matchup that fans were looking forward to during this competition but it was up in the air for a bit. Jacked was unsure of his Visa status and Fitzwater was not happy that he would have to wait to get another shot at taking him down. Fitzwater has made improvements to his physique and will look to qualify for the Olympia.
View this post on Instagram
James Hollingshead
James Hollingshead is considered one of the many favorites in this competition. He finished 12th at the 2021 Olympia and has not competed since. Hollingshead makes his return to the stage hoping to qualify for this year's show. He brings a massive physique to the stage and if his conditioning is at its best, Hollingshead has a chance to win the event.
Maxx Charles
Maxx Charles haș competed six times this year with four finishes in the top five and three in the top three. This includes third-place finished at the New York Pro and Indy Pro. Charles has been unable to win a competition and is a dark-horse contender for the Arnold Classic UK title.
Marc Hector
Marc Hector is another dark-horse contender for the upcoming show. He finished third at the British Grand Prix back in 2020 and will look to get back on stage and show off his physique.
View this post on Instagram
Men's Open
Lionel Beyeke
Rob Cannon
Maxx Charles
Vlad Alfred Chiriac
Jamie Christian-Johal
Martin Fitzwater
Marc Hector
James Hollingshead
Patrick Johnson
Claudio Sergio
Chinedu Andrew Obiekea
Men's 212
Radoslav Angelov
Jamal Changezi
Pasquale D'Angelo
Jamie De Rego
David Henry
Ching-Chieh Lin
Naser Mohamed
Julian Lee Ramdhari
Samir Troudi
Ahmed Wardany
Dean White
Classic Physique
Jose Maria Mete Bueriberi
Kuba Cielen
Shane Cullen
Michael Daboul
Kiraly Laszio
Peter Molnar
Marco Ruz
Wesley Vissers
Giuseppe Zagarella
Craig Morton
Niall Darwin
Men's Physique
Jeffrey Darko
Shannon Davis
Youcef Djoudi
Ashley Edelman
Xiolong Hong
Ryan John-Baptiste
Andrea Miggiano
Elton Mota
Kennedy Maciel Santos Muniz
Balint Nemeth
Tyler Smith
Omar Suleiman
Randy Osei Tutu
Dawid Wachelka
Emile Walker
Ali Bilal
Fitness
Jasmine Abercrombie
Corrine Elizabeth Bean
Michelle Fredua-Mensah
Kamara Graham
Terra Plum
Figure
Arya Bahar
Roberta Coletti das Chagas
Veronica Gallego
Scarlet Hollands
Gabriela Linhartova
Stella Miliani
Lola Montez
Corrie Morales
Paula Ranta
Megan Sylvester-Cielen
Jennifer Zienert
Bikini
Demi Wing Kan Chow
Lucy Edwards
Ivanna Escandar
Eli Fernandez
Stine Hansen
Adrianna Kaczmarek
Ashley Kaltwasser
Nittaya Kongthun
Jourdanne Lee
Patricia Lloyd
Ottavia Mazza
Cristobalina Pajares
Francesca Stoico
Allison Testu
Jade Kelsie Wolfenden
Women's Physique
Ilaria Armeni
Tanya Chartrand
Lenka Ferencukova
Julia Glazycheva
Modesta Halby
Jeanette Johansson
Sophie Lee
Lisa McLean
Barbara Menage
Anne-Lorraine Mohn
Alida Opre
Karley Pearce
For more news and updates, follow Generation Iron on Facebook, Twitter, and Instagram.