MuscleMeds Carnivor RTD Non-Dairy Protein Shakes for busy lifestyles
Hitting your protein intake is something that many people will tend to forget about, but is so crucial. Making sure to take in the proper amount of macronutrients is an aspect of your fitness lifestyle that can really forward your progress, especially with protein being the building blocks of muscle mass. While lifestyles can be busy, and protein shakes can be a good way to still hit your intake without prepping a full meal, but not everyone even has time to mix their shakes up in a blender bottle, which is why pre-made protein shakes are a great option. MuscleMeds Carnivor RTD is an ideal choice for a ready to drink protein shake.
Packed with 100% pure beef protein isolate, you cannot go wrong with choosing this delicious shake. 
MuscleMeds Carnivor RTD Overview
The number one selling beef protein isolate product is perfectly packaged in a ready-to-drink form, for the busiest of lifestyles.
Even if you have the busiest of lifestyles, you can enjoy the great taste and take in quality muscle building nutrition of Carnivor, which is the world's top selling beef protein isolate supplement. You don't even have to mix it, as Carnivor is already in a delicious ready-to-drink shake, hence the name "RTD". 
Macros
As far as the macronutrients in Carnivor RTD, its advanced hydrolysis technology provides 40 grams of muscle building protein per delicious serving with 0 grams of fat, 0 cholesterol, 0 grams of sugar, 0 lactose and 0 gluten. This can fit almost any diet besides a vegetarian or vegan diet. 
Ingredients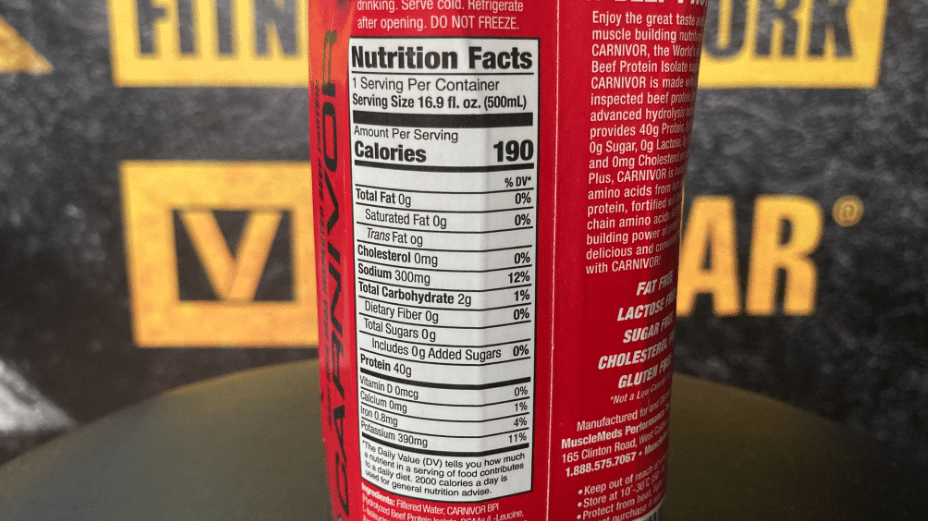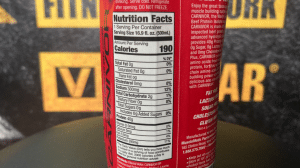 So, with macronutrients that are that good, what goes into Carnivor RTD? Carnivor RTDs are loaded with amino acids from high quality beef protein and fortified with branched chain amino acids (BCAAs), promoting great recovery. These are the only ready-to-drink shakes that are made with pure beef protein isolate. MuscleMeds uses only USDA inspected beef that is non-GMO, RBST free, and hormone free. The beef protein isolate (bpi) in Carnivor RTDs is hydrolyzed for super-fast absorption and is more concentrated in amino acids than whey isolate.
Hydrolyzed Beef Protein Isolate: Shown to increase muscle mass and show effective lean body mass change while offering no stomach discomfort like whey protein sources
BCAAs (in the form of L-Leucine, L-Isoleucine, and L-Valine): May work to ignite muscle protein synthesis, decrease soreness, and push through fatigue. It may also help prevent muscle protein breakdown 
Flavors and Taste Test
One of the biggest faults of modern day protein supplements are the flavors, and Carnivor RTD is the first high protein shake of its kind to be made with USDA inspected beef protein, which sounds like it would taste gross but it actually tastes great. 
Carnivor RTD comes in three flavors right now, which are chocolate, fruity cereal, and vanilla cupcake. Now, a lot of protein supplements will advertise some flavors that sound great, and then taste horrible, but not this one. MuscleMeds Carnivor RTD goes down smoothly, and tastes great. They even have a taste test video with real people that you can check out: 
Digestion
A common issue amongst whey and other dairy protein supplements are digestion issues related to lactose intolerance, but these are not a problem with lactose-free Carnivor RTD beef protein isolate. The advanced hydrolysis process used to craft these protein shakes yields a delicious, easy-to-digest and highly bioavailable concentrated pure beef protein isolate, while removing all the fat and cholesterol. 
Price
You can pick up a 12 pack of MuscleMeds Carnivor RTD shakes on Amazon or you can try all 3 flavors and get a CARNIVOR RTD 3-Pack for just $9.99 MuscleMedsRX.com 
The Importance of Protein Supplements
Now, as stated above, protein intake is something that can truly forward your muscle and strength building journey. The one big problem is that people are not getting enough protein. The recommended amount per person is about 0.8 to 1g of protein per pound of bodyweight, and getting that from whole food diets may not be the easiest task, which is why so many people turn to protein supplements.
The Difference Between Beef Protein and Whey Protein
Now, you may have noticed that MuscleMeds Carnivor RTD is a beef protein isolate, so how does that differ from the whey protein that is so commonly used? Well, whey protein is something that has dominated the bodybuilding supplement market for years as a way for gym goers to hit their protein intake without prepping a full meal. Whey protein is derived from dairy, created by separating components of milk and isolating the protein. Whey proteins are not the best for those with sensitive stomachs.
Then there is beef protein. No, beef proteins are not created by throwing a cow into a blender and turning it into powder. Beef isolates are created similarly to whey proteins but, by comparison they contain a higher percentage of pure protein and can be almost completely free of lactose, carbohydrate, fat, and cholesterol, making them much easier to digest. 
There has been a rise in demand for a non-dairy protein, but not necessarily a vegan protein, which makes beef protein isolates more and more popular each year. The reason being is that not everyone is able to digest whey that easily, and many studies have suggested that humans are lactose intolerant to some degree. 
FAQs 
You may have a few questions regarding MuscleMeds Carnivor RTD, or protein in general, so let's take a look and answer some.
Is MuscleMeds Carnivor RTD safe?
Yes, MuscleMeds Carnivor RTD is safe for consumption! It is made with USDA inspected beef protein, and 3rd party informed choice tested for banned substances. Plus, contains no junk blends or lackluster ingredients. 
Is 40g of protein too much?
While most protein supplements are around 20-30 grams of protein, MuscleMeds Carnivor RTD comes in with 40 grams per serving. Many people state that 20-30 grams of protein is the "sweet spot", and that anything over will just go to waste. But this is not true, especially for those who workout and are looking to gain muscle mass. It has been found that consuming up to 50 grams of protein can be digested at once. For example, take a look at the Dutch Giant, who consumes 60 grams of protein per meal and 4x Mr. Olympia winner, Jay Cutler, has stated he consumed over 400g of protein per day when he was competing.
Wrap Up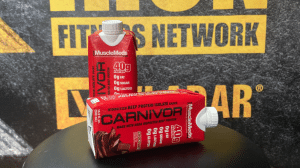 Overall, lives get busy and prepping full meals can take up too much time. Protein supplements are a great option to still hit your macros, but even taking the time to mix them up in a shaker bottle can be a hassle. You have to carry around the protein, the shaker cup, and then have access to liquid to mix it, that can be a pain. That being said, a ready-to-drink option could be the answer, and MuscleMeds Carnivor RTD is our top choice!
Will you be trying MuscleMeds Carnivor RTD?
Let us know what you think in the comments below. Also, be sure to follow Generation Iron on Facebook, Twitter, and Instagram.