Dan Solomon and the Olympia committee are weighing all options when it comes to Derek Lunsford.
Derek Lunsford reached the pinnacle of the 212 division during the 2021 Olympia when he defeated Shaun Clarida for the Sandow Trophy. After reaching this level, Lunsford has put on some incredible muscle mass in the offseason — so much so that he might not be ready for 212 come December. Olympia President Dan Solomon recently spoke on the potential decisions regarding Lunsford.
Lunsford pulled off the upset of Clarida in October after years of work to reach the top. Now, Lunsford could be ready to take the next step. The 212 champion appeared on stage during the 2022 Pittsburgh Pro in May as a guest poser. He appeared alongside Nick Walker, Brandon Curry, and Hunter Labrada as he filled in for reigning two-time Olympia champion Big Ramy.
During this appearance, it was clear that Derek Lunsford was able to stack up with other mass monsters in Men's Open. This is when the conversation began about Lunsford potentially moving to Open bodybuilding. That time might come quicker than expected.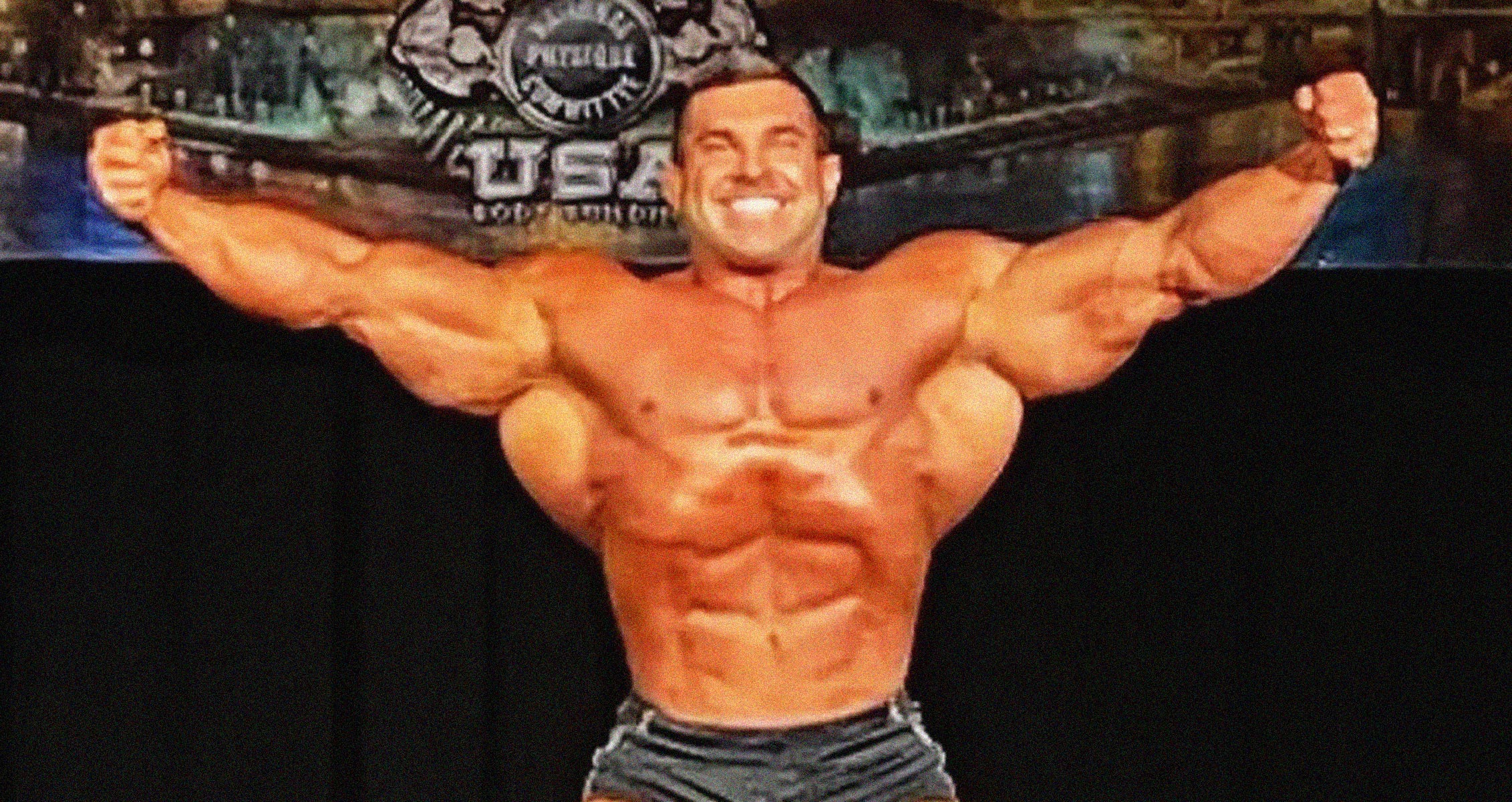 Dan Solomon: "Derek Is Much Bigger Than 212"
Obviously, Derek Lunsford is qualified for the 2022 Olympia after winning last year. The problem is, he might be too big to return to the 212 division and defend his title. This is a situation that is unique and has the Olympia committee going over different options.
In a recent YouTube video with OlympiaTV, Solomon discussed the possibility of Lunsford moving to Open bodybuilding.
"Derek is much bigger than 212. Then, we ask ourselves, what does he have to put his body through to get under 212-pounds. That's a legitimate question right?

First of all, he is the reigning 212 champion. He hasn't even had a chance to go in and defend his 212 title yet, that's the first thing. But then we have a health issue. Not saying Derek has a health issue, Derek is very healthy, so let me be clear about that. Here's why it's a health issue. Derek is no where near 212 at this point. We've seen it."
It is extremely uncommon that a reigning champion at the Olympia is in a position like this. Because of this, Dan Solomon also mentioned a scenario where Lunsford is left out of the show completely.
Could Derek Lunsford Miss The Olympia?
If Derek Lunsford is unable to compete in 212, he will require a special invitation to Men's Open. If this does not happen, here is a legitimate chance that Solomon and the Olympia committee prepare for a show without Lunsford.
"So, yeah, the Derek Lunsford matter is one that we've never really been faced with.

That our reigning champion might not even be able to compete in the 212 because his body has grown at such a feverish pace."

"Derek's situation is unique because if it comes to a point where we have to evaluate an invitation for him to compete in the big division, that's a tough one because it's possible if he doesn't get that opportunity, he might not be able to be in the show."
Derek Lunsford is clearly one of the top bodybuilders in the world and could have the chance to stand alongside the best at the Olympia in Men's Open. There are man who believe that Lunsford could finish in the top five if he made the jump. While this remains a legitimate possibility, Solomon and the rest of the committee are not deep into thought just yet.
"The question for us becomes, do we want to put on an Olympia without Derek Lunsford in the contest? That's a conversation for you know, Jim Manion, Tyler, Jake Wood that we will have to have when that time comes. Right now, we're not thinking too much about it."
For more news and updates, follow Generation Iron on Facebook, Twitter, and Instagram.