After a long and successful career, Dexter Jackson shared some tips on how he stayed in the game.
Dexter Jackson enjoyed a long and successful career on the bodybuilding stage. He enjoyed a career that spanned across two decades and recently discussed how he was able to stay in the game for as long as he did.
At 53 years old, Jackson continues to work as hard as ever to maintain his shredded physique. Over the course of his career, he competed in many big-time shows against the likes of Phil Heath, Kai Greene, and Jay Cutler. He is a five-time Arnold Classic champion and was able to win the Olympia in 2008.
Jackson has not competed since 2020 but fans continue to wait for a possible comeback, especially with Masters Olympia set to return in August.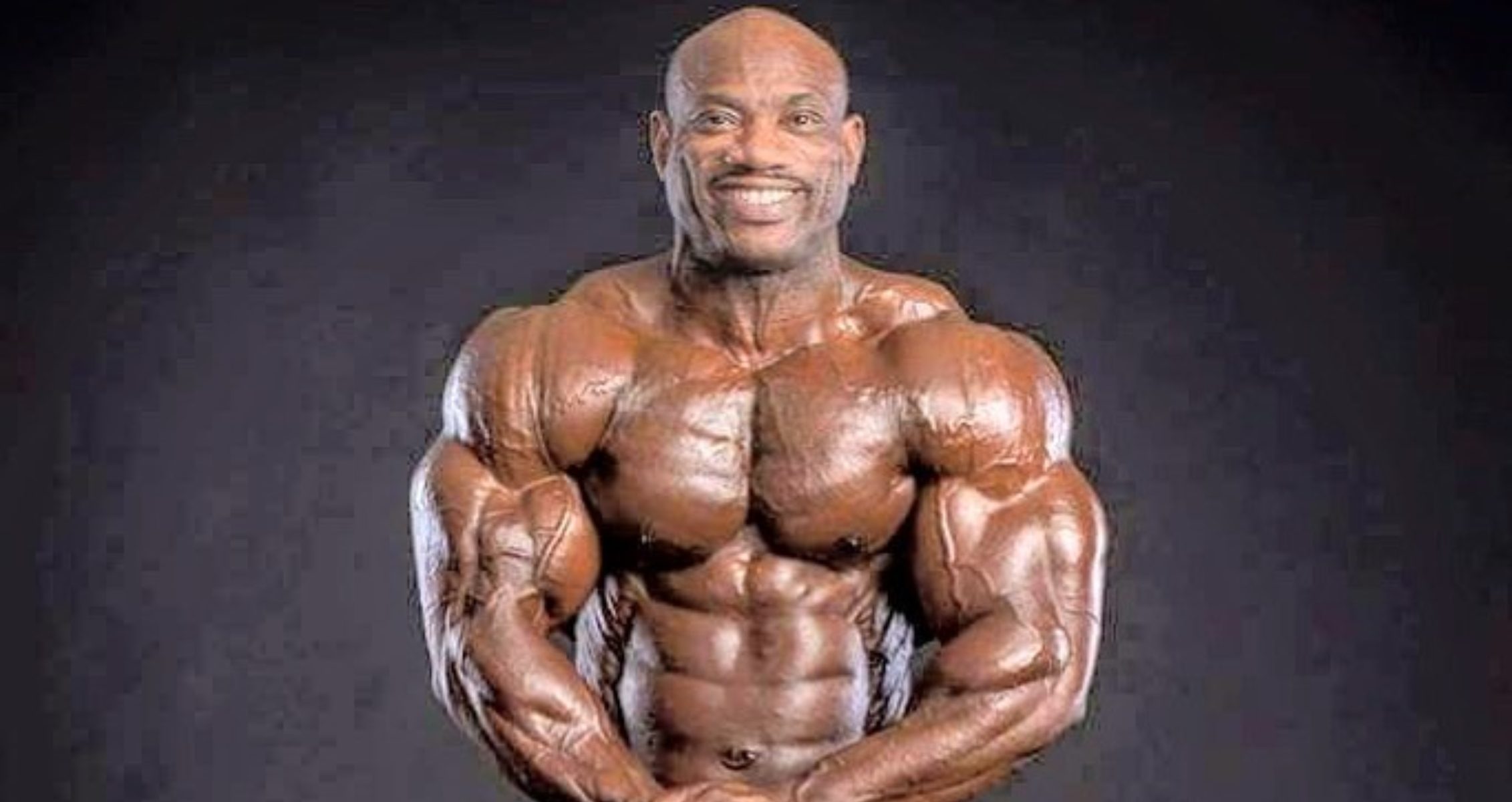 Dexter Jackson Shares Tips On Longevity, Happy In Retirement
During a recent interview with OlympiaTV, Dexter Jackson was able to speak on his retirement. He admitted that he retired with no regrets and is enjoying his time away.
"To be honest with you, I don't miss this shit at all, not one bit. I just want to say I stayed in the game that long for a reason, and that's to get all of this stuff out of my system and now I won't look back ever again and say I wish I was up there again even if I'm at the show watching the show."
View this post on Instagram
Jackson continued to discuss two major points in longevity — taking time away from the gym and using machines.
First, he discussed the time off that he used to take when training. Many believe that if you do not train that you will lose that muscle mass. Jackson wanted to set the record straight on that notion.
"People think just because you don't go to the gym, you're going to lose everything or they just weak in the mind and they can't accept that taking time off is good for you. So, they feel like they have to go and get a pump every day and stuff like that.

I always felt that was one of the main things that made me have a long long career was taking time off away from the gym. So I would say probably four months out of  the year I didn't go to the gym at all."
Because of his training, Jackson usually competed in earlier shows and late shows so he was able to take that time off from the gym. Next, he discussed how he moved to machine training to substitute for the heavy compound movements.
"I went from doing all those heavy compound movements the last 10 years of my careers and I started doing mostly machine work.

The squats, barbell squats – we got away from doing all that stuff. Again, a lot of people have to understand that you can't worry about losing muscle mass. You're not going to lose muscle mass I promise you just because you're doing machine work. So those two things right there are what made me have a very very long prosperous career."
For more news and updates, follow Generation Iron on Facebook, Twitter, and Instagram.