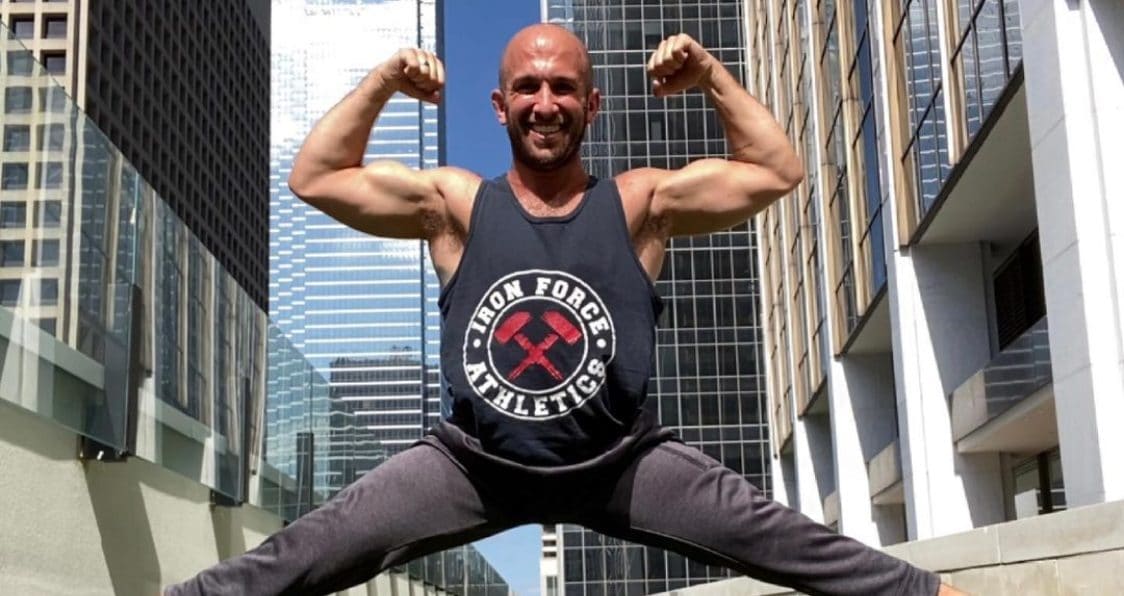 These workouts from Jordan Syatt can influence gains while saving you time in the gym.
Jordan Syatt is a personal trainer, fitness influencer, and bodybuilder with a big presence online seeking to help others achieve their goals. As someone who understands health and fitness, his workouts below are efficient and will seriously influence growth for all your muscle building and body recomposition needs.
While we all know roughly what we need to do to get fit and trim down, it can be hard to put together the most effective training plan possible for ourselves. With so much going on, and our plates full with busy lives, work, and other activities, sometimes having a workout blueprint makes life just a little bit easier. Looking to professional bodybuilders, athletes, and other experts can be a great way to gain knowledge while also working to change our physiques into something to be proud of. With the right guidance, you are well on your way to easy success inside and out of the gym.
As a fitness coach and bodybuilder himself, Jordan knows the dedication and grit it takes to see those desired results and seeks to help others in a comprehensive way to make that happen.
Full Name: Jordan Syatt

Weight
Height
Date Of Birth
130-135 lbs.
5'4''
05/10/1991
Profession
Era
Nationality
Personal Trainer, Fitness Influencer, Bodybuilder
2010
American
Jordan's approach to training is one where everyone can be involved. Anyone at any experience level can perform these and see great gains while also doing so safely and effectively. With our busy schedules, sometimes all we need is a little assistance from those who know best to give us the edge we want most.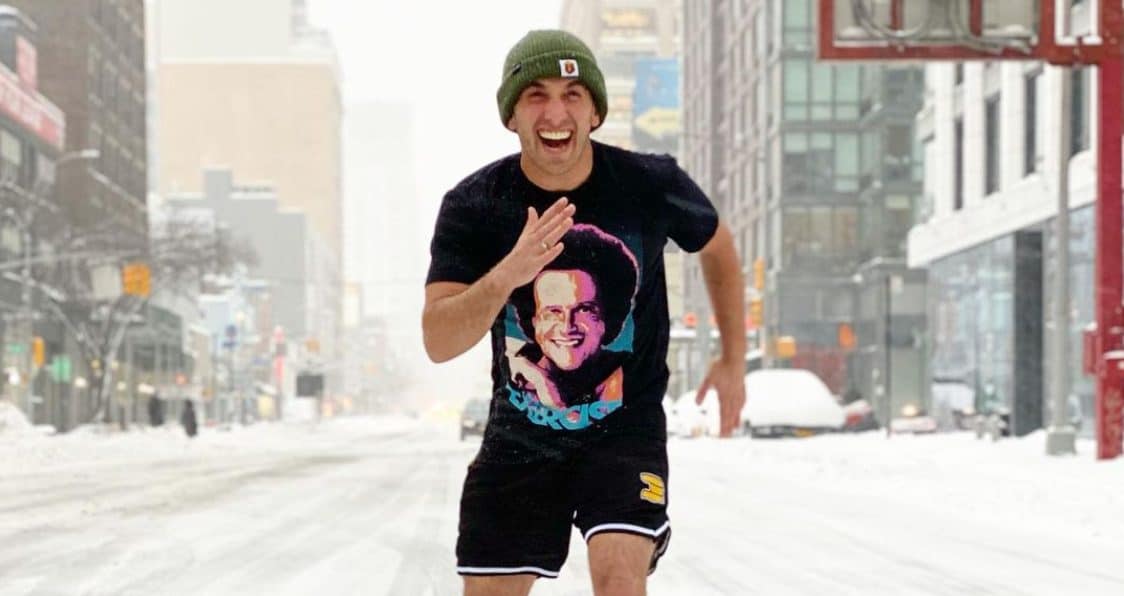 About Jordan Syatt
Jordan Syatt is a personal trainer, fitness influencer, and bodybuilder with a following on social media that continues to grow every day. As a Precision Nutrition Certified coach with a degree in Health & Behavioral Science, he knows exactly what it takes to see results and change your body composition. He has worked with many major news outlets like CNN, Business Insider, The Huffington Post, and more, and trains notable people of status like Gary Vaynerchuck. Holding multiple powerlifting records himself, he knows just what it takes to not help others see their goals become reality but also what it takes to push himself to reach new heights.
His goal is simple, being to give you knowledge and confidence to help you achieve your goals in a quick and efficient way while also having fun. With the knowledge to put together solid and engaging plans, it is absolutely possible to do with his workouts below.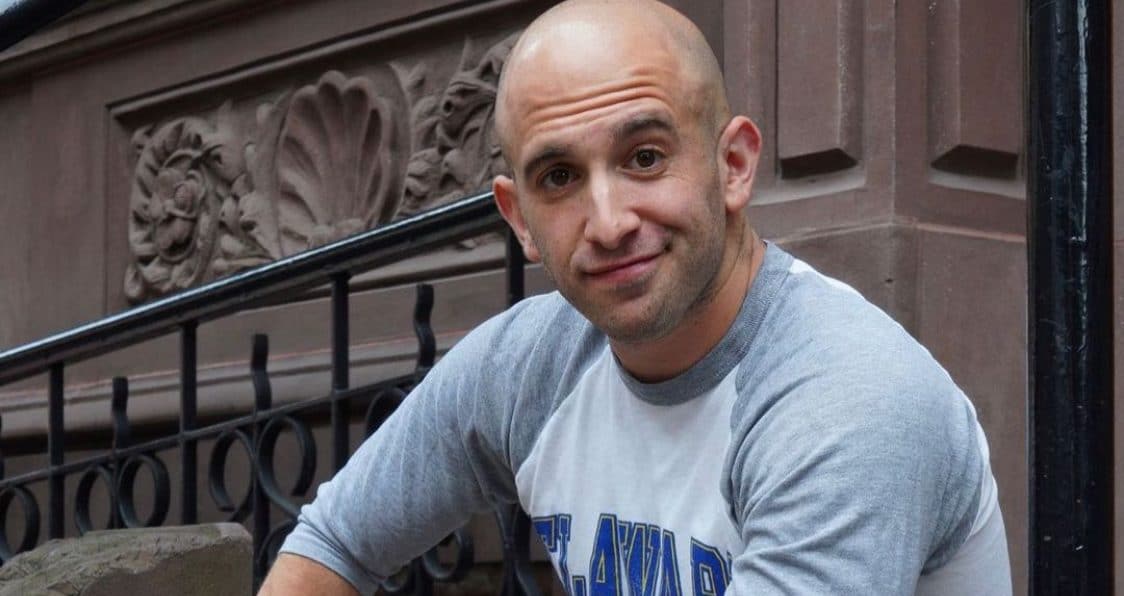 Jordan Syatt Workouts
While focusing in on one muscle group can influence growth, these workouts from Jordan Syatt work to cover all your bases to give you the best chance at seeing growth without wasting too much time. The perfect number of sets and reps, combined with all-around great exercises, is a sure fire to see those desired gains. Plus, having someone with the knowledge like Jordan guiding these workouts makes all the difference when you actually want results.
Total Body Workout
| | | |
| --- | --- | --- |
| Exercises | Sets | Reps |
| Reverse Lunge | 3 | 8 each leg |
| Elevated Push-Up | 3 | 8 |
| Sumo RDL | 3 | 10 |
| DB Row | 3 | 10 each arm |
| Side Plank | 3 | 12 seconds each side |
| Thruster | 3 | 12 |
Upper Body Workout
| | | |
| --- | --- | --- |
| Exercises | Sets | Reps |
| Push-Up | 3 | 10 |
| DB Row | 3 | 10 each arm |
| Lat Pulldown | 3 | 10 |
| Shoulder Press | 3 | 10 |
| Triceps Kickbacks | 3 | 12 |
| Bicep Curls | 3 | 12 |
Lower Body Workout
| | | |
| --- | --- | --- |
| Exercises | Sets | Reps |
| Goblet Squat | 3 | 8 |
| Romanian Deadlift | 3 | 10 |
| Plank | 3 | 20 seconds |
| Glute Bridge | 3 | 10 |
For Jordan's workouts, he makes it clear that the all or nothing mindset should go away. There are days where you might get just a little out of a workout, but that doesn't mean failure. Taking the time to see progress relies on patience and it is possible to see those results in due time. Staying hydrated and eating plenty of color in your diet will allow you the proper fuel to stay engaged and powered through any workout.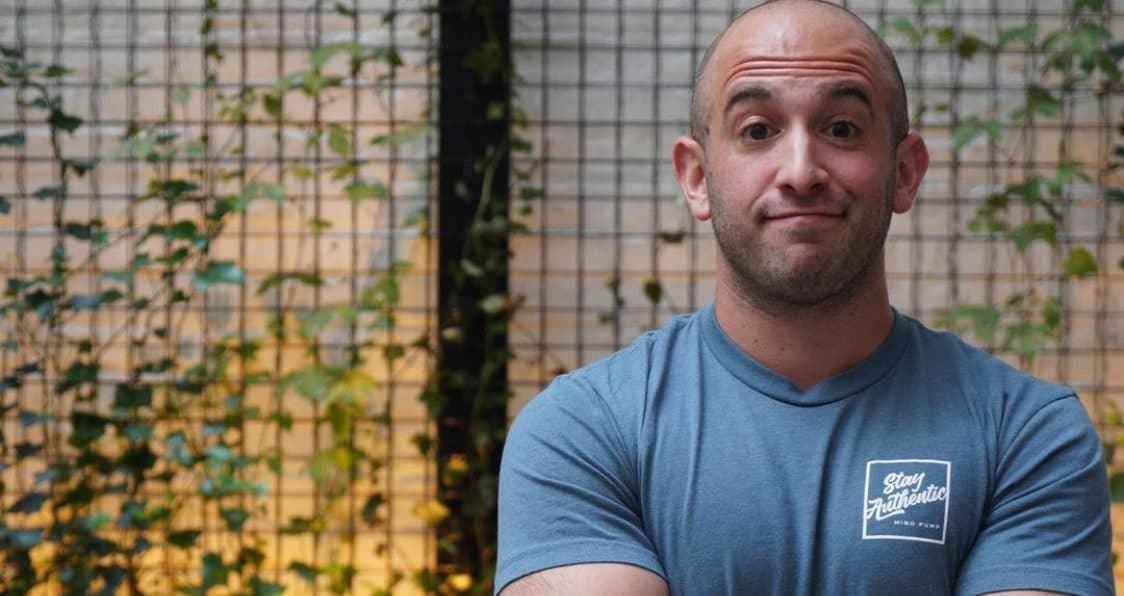 Featured Supplement For Additional Gains & Support
After a grueling workout like above, you need the right supplements to give you that added boost to grow but also fully recover. Something like a pre-workout or an intra-workout BCAA can offer energy and assist in muscle pumps and recovery to give you the best chance at fully optimizing your workout, as well as things like creatine, testosterone boosters, and fat burners. But protein powders should not be overlooked and can greatly influence your post-workout experience so you see great results.
Transparent Labs 100% Grass-Fed Whey Protein Isolate
Code GENIRON10 For 10% Off
Transparent Labs 100% Grass-Fed Whey Protein Isolate is organic, non-GMO, and gluten-free, boasting a great formula for a top protein powder. With nothing artificial added, this is a clean protein that is easier on your stomach.
Transparent Labs 100% Grass-Fed Whey boasts an impressive array of eco-friendly accomplishments. It's organic, non-GMO, and gluten-free. There are no artificial sweeteners — a rarity in a world full of whey protein powder, which are almost always filled with chemical flavorings to disguise the chalkiness of protein. There are also no artificial colorings or preservatives added. If you have a sensitive stomach, allergies, or just care about the environment, this is an excellent whey isolate for you and your body weight goals and is easy to digest compared to a whey concentrate.
Use the promo code GENIRON10 for 10% off! Check out our individual review for Transparent Labs 100% Grass-Fed Whey Protein Isolate here!
---
Check out our list of the Best Protein Powders for more great protein supplements!
---
Wrap Up
These workouts from Jordan Syatt can offer a great way to see growth in an efficient and effective way. Our lives are busy and sometimes we just don't have all the time in the world to get a long pump in. Looking to those workouts that can greatly influence our gains from bodybuilders, athletes, and experts who know best is exactly what we need to succeed. Don't settle for anything less and give yourself the opportunity to learn from the best. Jordan Syatt is one to learn from and you will see that desired change you want most today.
---
Let us know what you think in the comments below. Also, be sure to follow Generation Iron on Facebook, Twitter, and Instagram. 
*Images courtesy of Jordan Syatt Instagram