The Austrian Oak's son and fitness legend come together to blow up their arms
Joseph Baena, the son of 7x Mr. Olympia and bodybuilding legend, Arnold Schwarzenegger, continues to follow in his father's footsteps and pursue bodybuilding, often seen getting in workouts with other fitness influencers on his social media. Recently, in a YouTube collaboration, Baena teamed up with none other than Mike O'Hearn to crush their arm workout, absolutely demolishing their triceps together. 
View this post on Instagram
 Mike O'Hearn is a bodybuilding veteran, known for his incredible strength, his ripped physique, overall mindset, as well as some great memes. There is a lot of skepticism of his lifetime natural status claims, but Mike O'Hearn continues to grow his following. He has dipped his toes in sports such as powerlifting, arm wrestling, and strongman, never backing down from a challenge and testing his limits everywhere he goes. Mike is consistently lifting heavy, making it look effortless, and continues to use a powerbuilding approach to his training.
Full Name: Mike O'Hearn

Weight
Height
Date Of Birth

245-255 lbs.

6'3"

01/26/1969

Profession
Era
Nationality

Bodybuilder, Model, Entrepreneur

1990, 2000, 2010

American
O'Hearn and Baena are known to workout with each other fairly often, as Mike had witnessed Arnold Schwarzenegger's career and hopes to teach Baena some quality lessons in the gym to help him on his journey. 
Much like his father, Baena hopes to make it in Hollywood, aiming to land a role in a superhero movie. However, he knows that that will require him to have a superhero body, and he is prepared to put in the work for it. 
Arm Exercises
The arm exercises that Mike O'Hearn and Joseph Baena showed in the video were limited, but they made sure to get the most out of them. Here they are:
Dumbbell Seated Overhead Tricep Extension 
Skull crushers
The first exercise on the list is dumbbell skull crushers. Joseph explains that Mike uses skull crushers as something to warm his elbows up, rather than a tricep exercise per say. He then explains that even though he might use skullcrushers to hit his triceps, they are following Mike's training regimen, so he is following Mike. Joseph says that he is going to start off by using the 20s, because he just arrived, so he has to get in a warm up. 
"I just want to get big," added Baena.
Mike explains that he likes when Joseph leads the workout. He states that Joseph has the old school, as well as the new school knowledge, which is a good combination when training. Mike lays out the rest of the workout.
Mike then dives into the mental aspects of weight training and how it can really empower the mind. He says that at Baena's age, he understands the desire to outwork everyone else, as he has lived through that. O'Hearn goes on to state " I don't want to – I know everybody out there will be like, 'That's not the way to do it, taper it.' Well, the better part of that, let's say your body doesn't grow as much as others because you go to that level but your mind grows ten-fold when everyone else trains to 90%, 80% and get out and recover. 
Where you go, 'Forget this,' and you go off. Leash off, and you go ballistic. There's a mental approach to that that I think all the greatest – they all had that. That separates a guy that's trying to stay in the textbook". 
What he means by this is that you have to really give it your all, mentally, to exceed the limits and the others around you. You cannot not just put in 90%, then stop and expect to exceed.
Dumbbell Seated Overhead Tricep Extension
The next exercise that they showed was the dumbbell seated overhead tricep extension. O'Hearn explained that he likes the direct power that you have on the contraction with this movement compared to a tricep machine. When it comes to holding a free weight, you are the one in control, you are not at the mercy of a machine. You have to move through it, and O'Hearn stated that this is something he liked.
In response to this, Baena stated that he only recently started incorporating dumbbell seated overhead tricep extensions.
The duo discussed the role that genetics play when it comes to stronger body parts. O'Hearn states that when he was younger he could follow the leg workout of bodybuilding legend, Tom Platz, known for having some of the best legs on the planet. His thought process was that if he followed that workout, he would have the same legs. However, he later realized that genetics play a huge role in the formation of legs.
However, he encourages you to still try brutal, all out workouts like that. "Genetic gifts are genetic gifts but still attempt it. Still doing what you're doing, still try", O'Hearn said.
Controlled Reps
One thing that Mike O'Hearn really stresses is utilizing slow and controlled reps on each movement. He emphasizes the use of the mind-muscle connection, really feeling each individual muscle fiber throughout the full range of motion, rather than just picking something up and putting it back down. This mimics the mindset of Arnold Schwarzenegger, who also said that you really have to visualize the muscle growing in order for you to make any progress, and that is true.
Arm Day Wrap Up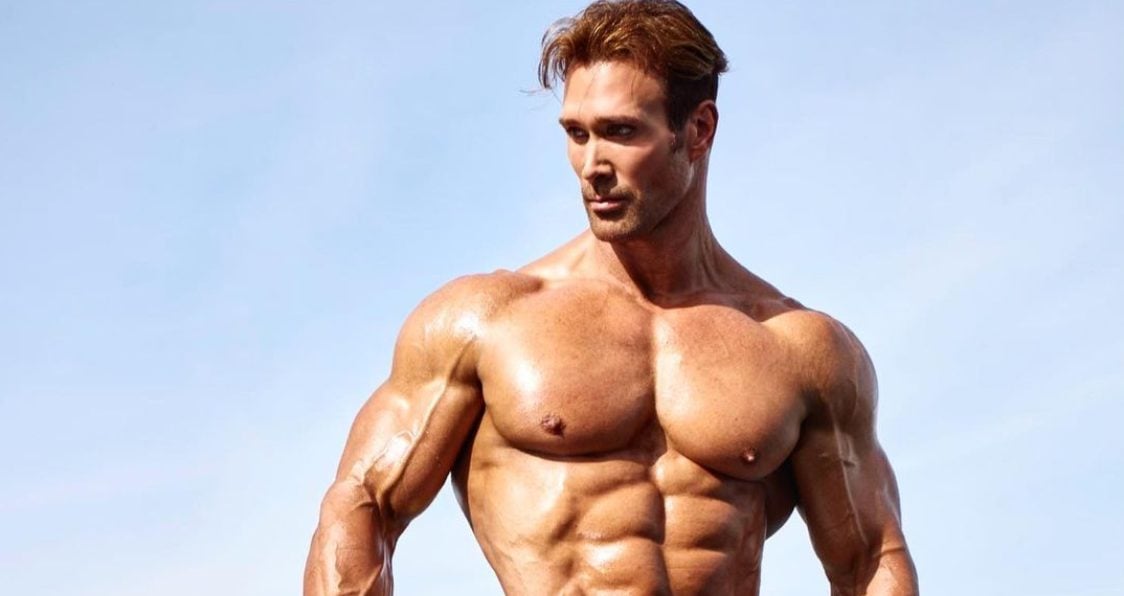 Mike O'Hearn has been a very influential figure in the bodybuilding community for decades, and he has collaborated with numerous different prominent figures. That being said, he has picked up many different methods along the years, and has incorporated different tactics and strategies. One person he has opened up about his work with is Kai Greene, a well known Mr. Olympia competitor who had a longstanding rivalry with Phil Heath. O'Hearn stated that Kai had a very unique mastery of the mind-muscle connection, especially when he was training his back. 
Overall, even though Baena seems to be fully focused on acting, it is always a great thing to see him performing in the gym, especially with someone like Mike O'Hearn, and really soaking up the information that is presented to him.
Will you try this two-exercise arm-building routine?
Let us know what you think in the comments below. Also, be sure to follow Generation Iron on Facebook, Twitter, and Instagram.