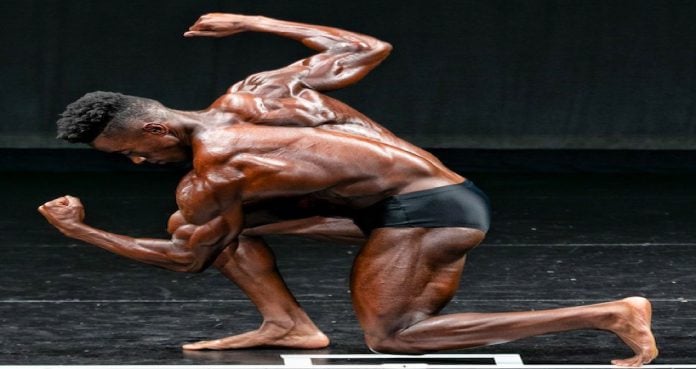 INBA/PNBA pro lists the top 4 restaurants to hit your calories/macros.
Anyone who's been working on hitting their fitness goals for a period will sooner or later realize the importance nutrition plays. But, of course, for bodybuilders, the significance is much greater. 200-300 calories or 20-40g of protein could be the difference between winning and losing. Although fast food isn't ideal for hitting fitness goals, sometimes there's not much time in your day, and you have no other choice. Plus, a little moderation never hurt anyone. International Natural Bodybuilding Association (INBA)/Professional Natural Bodybuilding Association (PNBA) pro natural bodybuilder, Lawrence Chambers, understands that you may be short on time occasionally, but you still have fitness goals. So he put together a list of his top 4 restaurants for hitting your calories/macros. On Instagram (IG), Chambers said:
"Here are just 4 restaurants that I'm familiar with, and that I've used over the years, as well as some quick tips and go-to options on what to order when you're at these restaurants!"
If you're a Chipotle or Chick-fil-A fan, there's mouthwatering news for you! Below you can see Lawrence Chambers's full IG video going into detail about his top restaurants for reaching fitness goals, plus the best food choices. 
View this post on Instagram
Top 4 Restaurants to Hit Your Calories/Macros
Below, we've compiled a complete list of Lawrence Chambers's top 4 food-chain rankings and what to order. 
1. Cava 
What to order: greens bowl/greens with grains, double chicken, yogurt sauce on the side
2. Freebirds
What to order: cauliflower rice
3. Chipotle
What to order: steak
4. Chick-fil-A
What to order: market salad with grilled chicken nuggets
Seeing Chipotle on the list isn't surprising, considering their high protein food sources and a good spread of macro food options. Lawrence Chambers says if you're eating at Chipotle, go with steak over chicken since it has fewer calories, less fat, and more protein. 
Chipotle double-steak, please! 
INBA/PNBA
Denny Kakos founded PNBA in 1990 and further expanded to INBA in 1994. Since then, INBA/PNBA has exploded into the most extensive natural bodybuilding federation globally. It hosts the most outstanding natural bodybuilders worldwide who compete to earn a spot and hopefully win a division at Natural Olympia – the most significant natural bodybuilding show. 
Athletes globally compete in this competition with a chance to earn up to $100,000 in cash and prizes. This year they had winners from Mexico – Bikini Angels Arely Ayala champion, Germany – Micro Burger Men's Bodybuilding Masters champion, Britain – Claire Burton Women's Physique Masters champion, and Italy – Angelo Mastrangelo Men's Sport Model champion.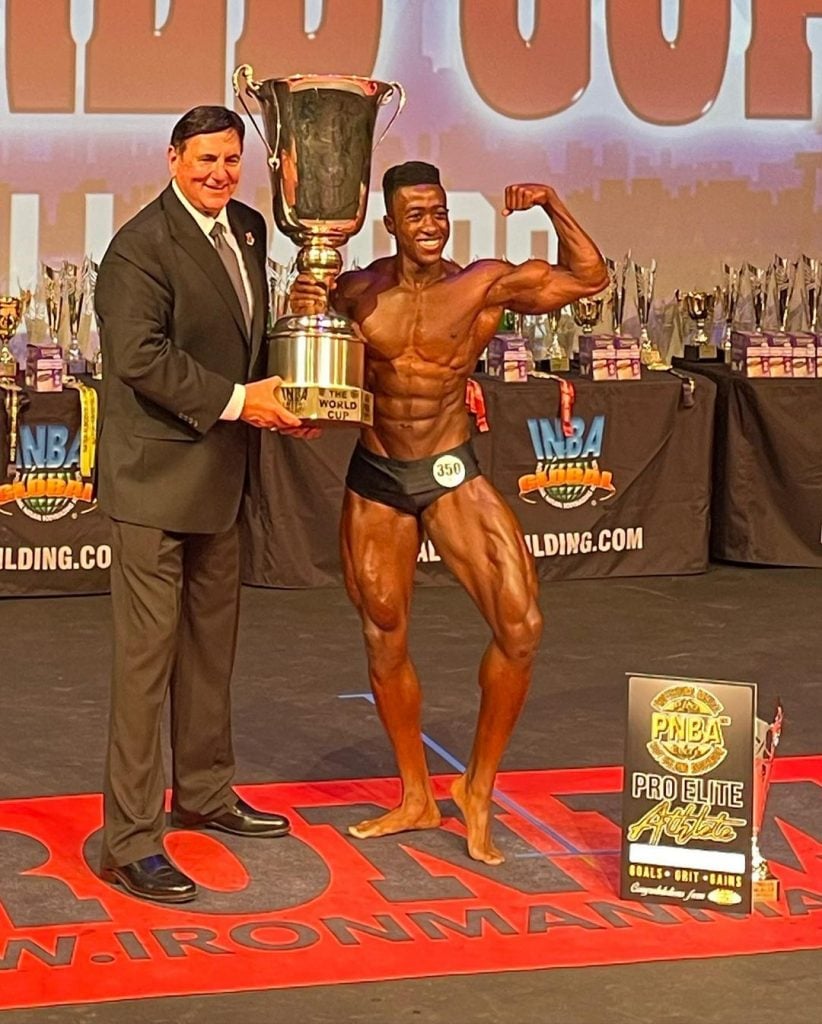 Lawrence Chambers didn't compete this year at 2021 Natural Olympia because he needed to give his body and mind some time to rest and recover. Although 2021 was Chambers's first year competing, he collected incredible feats – one being his pro card after clinching the Open Classic Physique Overall at INBA World Cup in Los Angeles, CA.  
Generation Iron would like to congratulate Lawrence Chambers for earning his pro card earlier this year. We hope to see you at Natural Olympia next year! 
Follow us on Instagram, Facebook, and Twitter for the latest news on INBA/PNBA athletes!