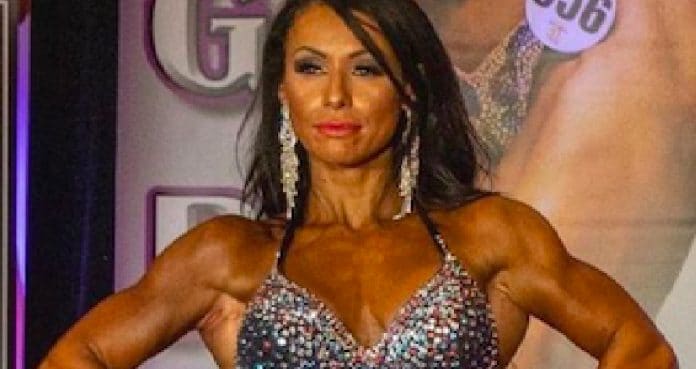 Natural Olympia Bikini Angel's top 3 competitor Veronica Malloy shuts down backlash against women with muscle. 
Weightlifting is beneficial for everyone who wants a sexy and healthy physique. However, contrary to the belief that lifting weights will build too much muscle, women should lift to develop a Greek Goddess physique. Although, many critics will say that women with muscle aren't sexy. And INBA PNBA athlete Veronica Malloy gave some words of wisdom to these hater. On Instagram, Veronica Malloy said: 
"Some people say: "I don't like WOMAN with muscles" I tell them I didn't ask your opinion."
View this post on Instagram
Veronica Malloy is a top INBA PNBA Bikini Angels competitor. She placed third in the Bikini Angels division at 2021 Natural Olympia and made the top five in the Figure division. She's a 2x Natural Olympia champion, 3x World champion, and INBA PNBA Hall of Fame Inductee. 
INBA PNBA Hall of Fame Vs. Hall of Shame
The INBA PNBA honors their top athletes with prizes, awards, cash, and multi-media contracts with Iron Man Magazine. And also a spot on the Hall of Fame if they perform well in their INBA PNBA natural bodybuilding career. Conversely, the INBA PNBA doesn't take drug usage lightly, so they also put the athletes who failed a drug test on blast as much as they shower their star competitors with love and affection. So if an athlete earns a spot on the Hall of Shame, it's not good news. 
Athletes on the Hall of Shame wall have failed a drug test during or out of season. (The INBA PNBA makes sure to do both in-season and out of season testing.) It doesn't matter if you've won a title already or not. Contenders that have won will be stripped from their earnings and thrown on the Hall of Shame – where athletes will be ridiculed for the world of natural bodybuilding to see. 
Veronica Malloy Is a PNBA Angels and Figure Competitor 
All natural bodybuilding categories will require some degree of muscularity and conditioning in various body parts, depending on the division. Although in the Bikini Angels division, the extent won't be as much as other categories such as Women's Physique, where the competitors need a reasonable degree of muscularity and conditioning to win. Angel's competitors don't necessarily need to have abs, and it's open to Fitness, Bikini, and Figure girls. Personality and presentation play a significant role in this class.
In the Figure division, competitors will have more muscularity and definition than Bikini competitors, which is why this Figure Masters top competitor doubled her caloric intake. However, the Women's Physique division will still hold onto more muscle mass than Figure competitors. 
Lifting Weights Is Beneficial For Women
Lifting weights is healthy for both men and women. Regardless of your age or gender, resistance training will provide your body and mind with countless benefits, including improving your body composition and weight loss. In addition, lifting weights will build women their most robust, most beautiful physique.
Follow us on Instagram, Facebook, and Twitter for more INBA PNBA news!