Ritual Essential Women's Multivitamin
Ritual is a female-founded company that takes a transparent and straightforward approach to supplements. The founder, Kat Schneider, started the company after seeing how many synthetic ingredients and additives were in her prenatal supplements. She partnered with a team of researchers to create a supplement for women, without all the muck. The ingredients are traceable, simple, transparent, and affordable. The result was a supplement containing optimized ingredients that most women are otherwise missing.
Nothing can replace whole-foods, but modern farming and food production techniques mean that we cannot get the same amount of nutrition from food as we once did. If you are feeling fatigued, week, anxious, or even depressed, it could be that you lack some essential minerals or vitamins. And if you live an active lifestyle, it is even more important to give your body what it needs. If you are a woman who is new to the world of fitness and supplements, check out Stephanie Buttermore for some inspiration.
I am always looking for clean and reliable ways to supplement my diet. I thought I had it down, but recently I have been feeling pretty low on energy. Therefore, I decided to try a women's multivitamin, and here I will review the product and my experience taking it.
---
Ritual Essential Multivitamin made the top 5 of our Best Women's Product of the Year in the GI Supplement Awards!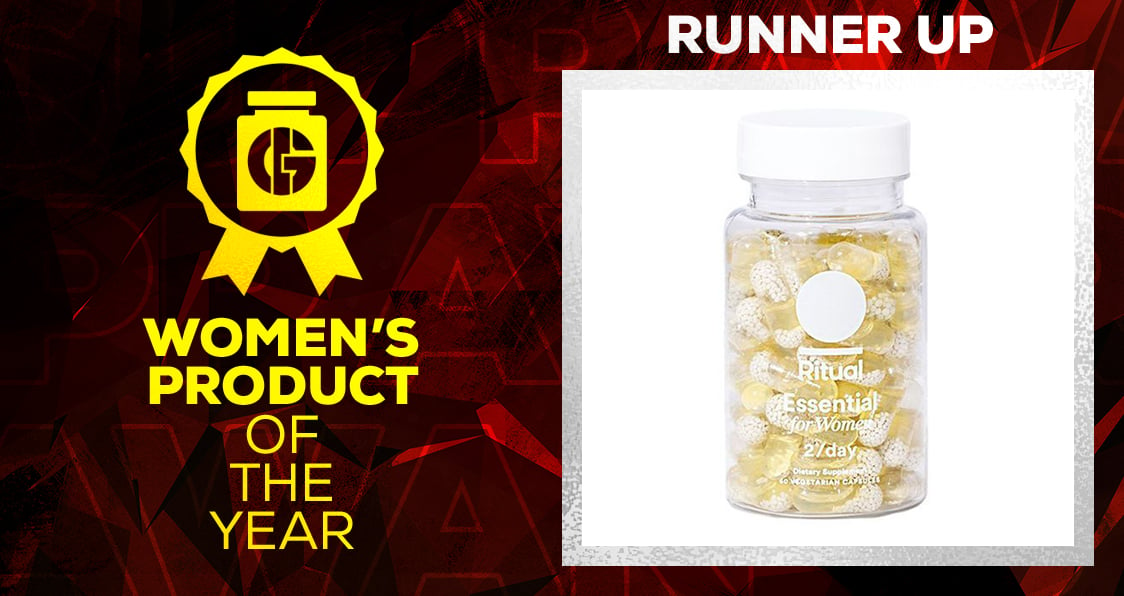 Check out the winner and other finalists on the Supplement Awards page here.
---
What is it?
Ritual Essential Multivitamin is a multivitamin designed to provide women with nutrients and minerals that they are often lacking. The ingredient list is simple and straightforward, and it comes in small, easy to take capsules with a minty aroma.
Ingredients
Ritual have an in-house team of scientists who looked through thousands of studies to find what women commonly lack and, importantly, how the body best absorbs those nutrients. They came up with nine ingredients that are deemed to be essential for women.
They are also vegan, non- GMO, gluten-free, free from harmful fillers or colorants, and peppermint scented.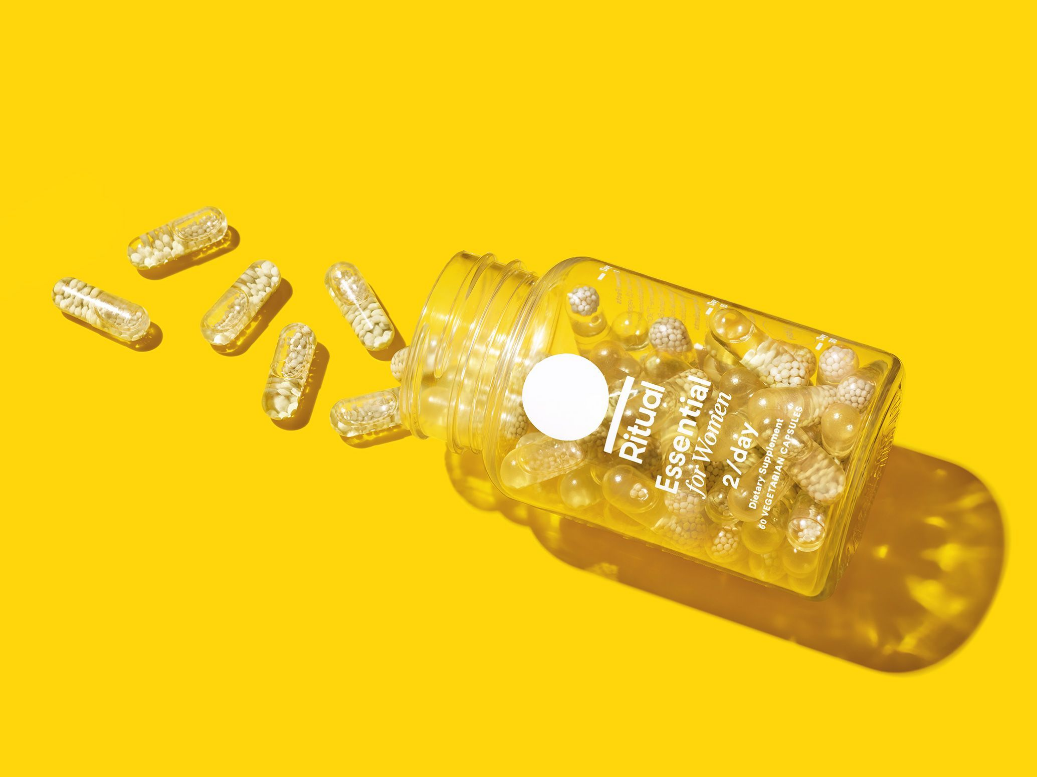 The ingredients are:
Magnesium – Support normal muscle contraction and comes from sources that are easily absorbed by the body. A lack of magnesium can leave some people feeling anxious.
Omega-3 DHA – Sourced from microalgae making it vegan and sustainable. Omega 3 is excellent for heart health, amongst many other benefits.
Iron – In the chelated form, which is gentle on the stomach. Iron supports red blood cell formation. Women often lack iron, especially when menstruating can cause people to feel week and moody.
Folate – Supports DNA methylation.
B12 – B12 deficiency is common and leads to fatigue. They use the biologically active form, which is found in our bodies, as opposed to cyanocobalamin.
D3 – In its vegan-certified form from sustainably-harvested lichen. It is essential for healthy bones.
Boron – Helps calcium absorption and comes from food sources.
K2 – Supports bone health and can be challenging to get from food for many people. This nutrient comes from a soy-free source.
E – The majority of people do not get enough vitamin E. In this supplement, it is soy-free and comes from a tocopherol source.
And nothing else!
What Ingredients Are Not in it?
You may have noticed that this supplement has very few ingredients compared to many other multivitamins in the market. According to the scientists at Ritual, less is more.
Many supplements on the market contain ingredients such as vitamin C, copper, and selenium. However, most people get enough of these nutrients from their food alone. Taking more of them isn't necessary, and it can even be harmful. Ritual takes the approach that you should be eating a well-balanced diet first, and this multivitamin is here to fill in the gaps, which is why they tailor their products for men or women, as we need different things.
Another product they are missing is calcium. Again, most people get enough calcium in their diet, so Ritual has prioritized ingredients to help your body absorb the calcium you already consume in your diet.
How to Take
Ritual recommend two capsules taken daily with or without food. Take consistently for at least two weeks to notice any change; although some people, they may not reap the rewards for up to 4 months.
My Experience
I decided to take two supplements daily with breakfast. Ritual claim that they can be taken without food; however, food can prevent stomach reactions and boost absorption and bioavailability.
The minty flavor, clear casing, and small size make them easy to swallow, with no nasty aftertaste.
I had no adverse reactions to taking this multivitamin, such as heartburn, or an upset stomach, that I have experienced with other supplements. Ritual is a vegan, delayed-release capsule that bypasses the stomach to prevent nausea and increase the nutrients' absorption.
I also noticed that it didn't turn my pee yellow, which means that my body was adequately absorbing the nutrients. Bright yellow pee implies that your body is expelling a lot of the good stuff, and if that is the case, then what's the point?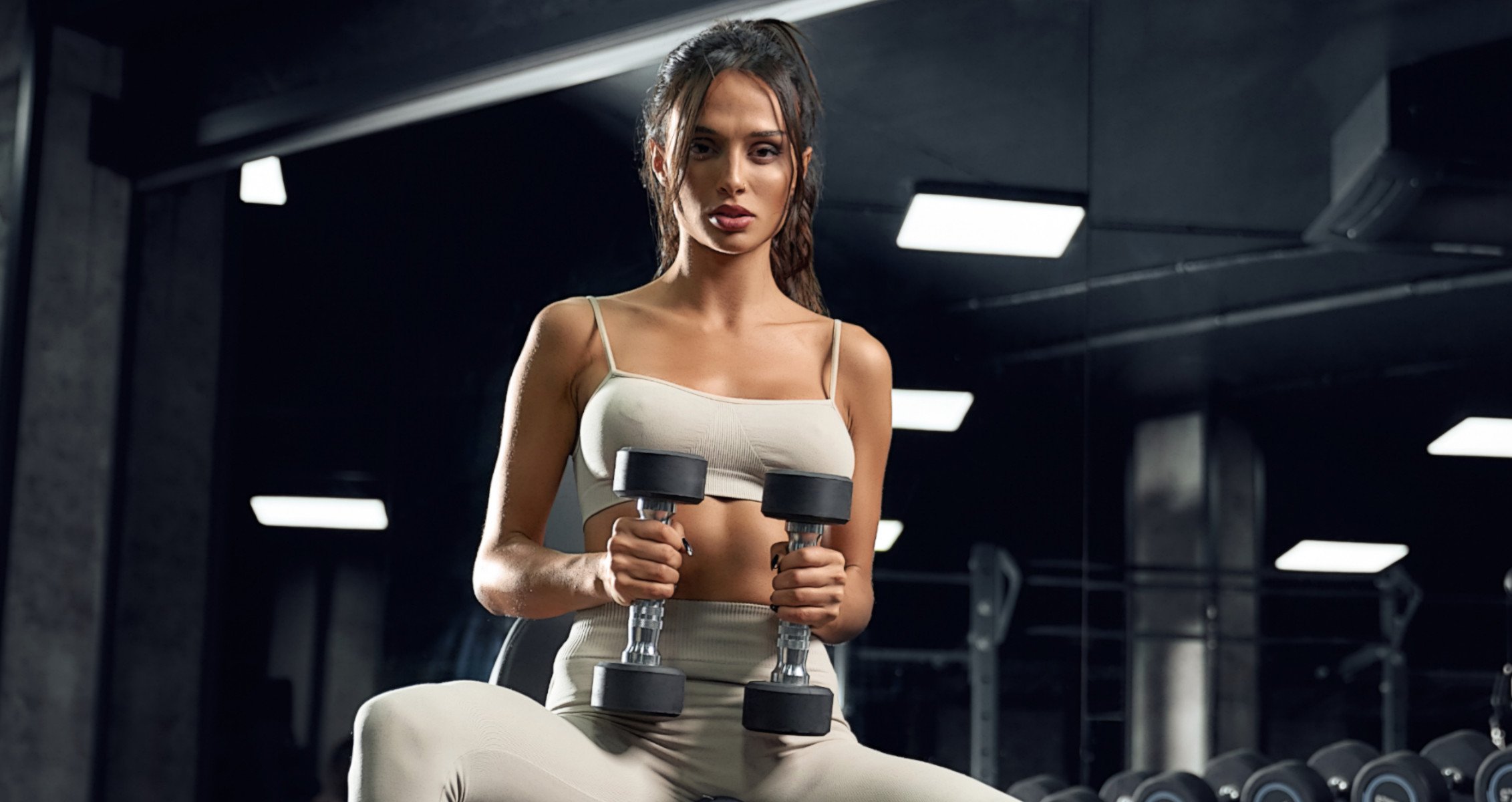 How it Made Me Feel
I have taken Ritual Women's Multivitamin for almost four months, and overall, I feel less fatigued and more focused. I also feel less stressed and more grounded.
I even noticed that I was performing better in my workouts. If you are working to gain strength like me, then check out this article on Top 10 Things Every Woman Should Know About Strength Training.
Perhaps this is because I am now receiving vitamins that I lacked, or maybe it is the B12, D, and magnesium that have been shown to boost mood.
Whatever the reason, I have felt the benefits, and therefore I will continue to take this supplement.
Will it Work for You?
This is a multivitamin and not a supplement like caffeine that will leave you feeling widely different. The effects are subtle. Whether it works for you depends on whether you lack any nutrients. However, considering it has been well-researched to provide women with what they commonly lack, there is a good chance that this supplement can hep you.
As I see it, if Ritual is in any way responsible for my better mood and lowered fatigue, it is worth taking, and it is worth you trying it.
Conclusion
For me, adding Ritual to my daily routine is well worth it. Unlike other multivitamins I have tried, it is easy to take and doesn't leave me with bright yellow urine, making me feel more confident that I am giving my body what it needs, and nothing else.
It has just nine simple ingredients that have been professionally researched, giving women what they most commonly lack, and promotes the absorption of nutrients.
It is a high-quality multivitamin with a minty taste, and I would recommend that you give it a go and see how you feel. Especially if you have been feeling fatigued, stressed, anxious, or unfocused.