This testosterone booster can work to control estrogen and cortisol production.
Product Overview
When it comes to those of us who train hard and look for the best to optimize our health, looking to supplements with proven results is the best way to go. For those of us active individuals who may be suffering from low testosterone, we are only hurting ourselves by not getting the proper help needed out of our routine. Testosterone and vitality boosters are ways to boost testosterone levels while also controlling estrogen and cortisol production to ensure your health is fully optimized and performance is fully maximized. Transparent Labs StrengthSeries Vitality is that testosterone and vitality boosting supplement you need most today.
Testosterone is a vital sex hormone used in a number of bodily functions from things like muscle growth and development, bone density, cognitive functions, weight management, and sex drive. Low testosterone levels are what you just don't need and can greatly affect how you perform day in and day out. For boosting vitality, we need to consider why that's important and the answer is simple; to live stronger and more active lives.
Code GENIRON10 For 10% Off
Transparent Labs Vitality is an innovative 3-in-1 natural test booster and hormone optimizing supplement. A powerful formula matched by amazing ingredients, this is perfect for overall vitality.
Transparent Labs is a solid company who prides themselves on transparency and honesty when it comes to their labels and ingredients. With no added artificial sweeteners, coloring, or preservatives, Transparent Labs works to bring you the top of the line ingredients at clinically effective doses with no hidden formulas. Transparent Labs products are manufactured in a state-of-the-art facility in Utah that is certified current good manufacturing processes (CGMP) and registered with the Food and Drug Administration (FDA). Each product is third party tested to keep the quality as high as possible and the buying experience as easy as possible.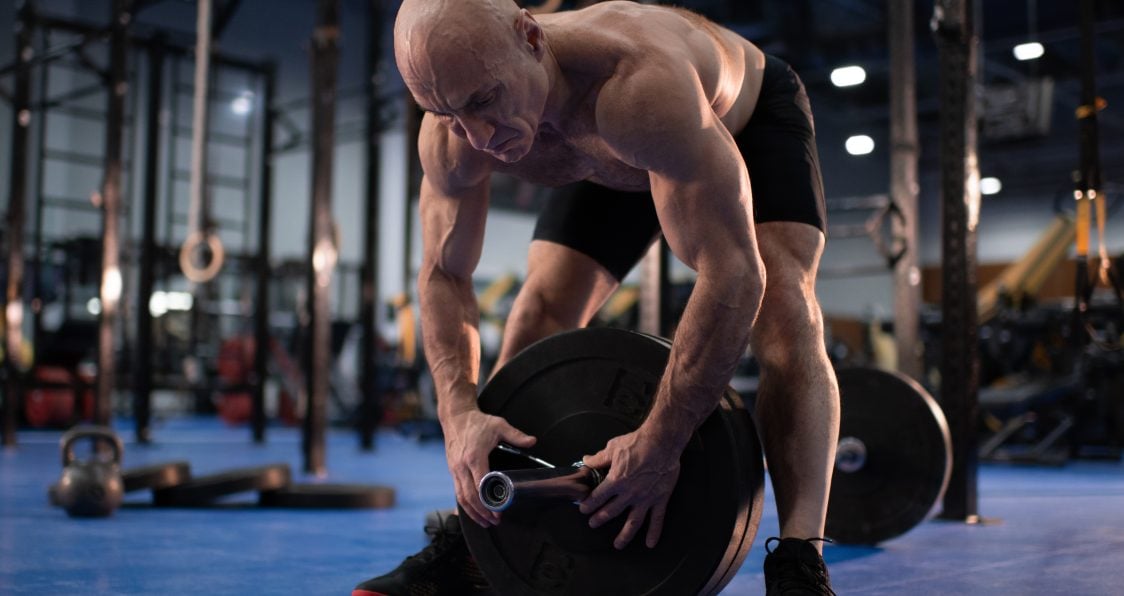 Transparent Labs Vitality Highlights
Transparent Labs Vitality is an innovative 3-in-1 natural hormone optimizing supplement that can work wonders for your overall health and performance goals. This supplement works to boost testosterone levels while controlling estrogen and cortisol production so those suffering from low testosterone never have to worry. With a powerful formula packed with amazing ingredients, this supplement sets the foundation for lean muscle gains, fat burning, strength, libido, confidence, and overall vitality to ensure your workouts, activities, and lifestyle are all enhanced. With no artificial sweeteners, coloring, or preservatives, you know Vitality is clean with proven and effective ingredients.
Ingredients
Zinc: Supports fertility and testosterone production in adult males (1). Can increase sperm and overall testosterone levels.
Organic Ashwagandha Extract: A versatile adaptogenic herb, it promotes healthy levels and mitigates stress-induced cortisol secretion (2).
Shilajit Extract: Can improve vitality and can increase total testosterone and free testosterone levels.
Quercetin Dihydrate: A vital micronutrient, this can serve as an antioxidant to important body systems. Protects the Leydig cells by preserving testosterone levels and fertility (3).
DIM (Diindolylmethane): Regulates estrogen metabolism and plays an important role in gene expression in men and women. Can also affect muscle growth, recovery, libido, and mood.
LJ100 (Standardized Eurycoma longifolia extract): Can increase the ratio of testosterone to cortisol and show improvements to lean body mass, strength, and muscle size (4).
Bioperine (Black Pepper Extract): Enhances bioavailability so nutrients are absorbed more efficiently in the body.
Boron: Can boost free testosterone and reduce estrogen and plays an important role throughout the body in numerous ways.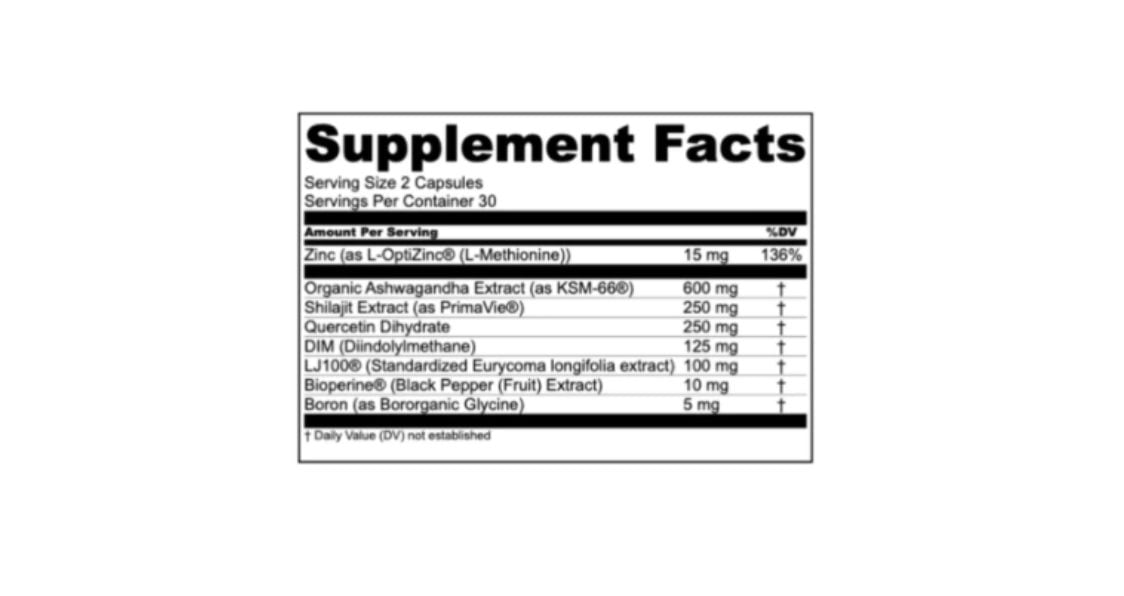 | | |
| --- | --- |
| Servings Per Container | 30 |
| Serving Size | 2 Capsules |
| Best Way To Take | Take two capsules daily with water. |
Price & Effectiveness
Transparent Labs Vitality is an innovative 3-in-1 supplement that works to optimize your hormones and boost testosterone to give you the most out of training and your overall health. With 30 servings per container, 2 capsules will give you a great serving size so all these great ingredients hit you harder.
Pros
Innovative 3-in-1 natural hormone optimizing supplement
Great for boosting testosterone and controlling estrogen
Transparent and honest label
From a reputable company in Transparent Labs
Cons
Premium priced option
Only available on their website
Price: $49.00
Featured Athlete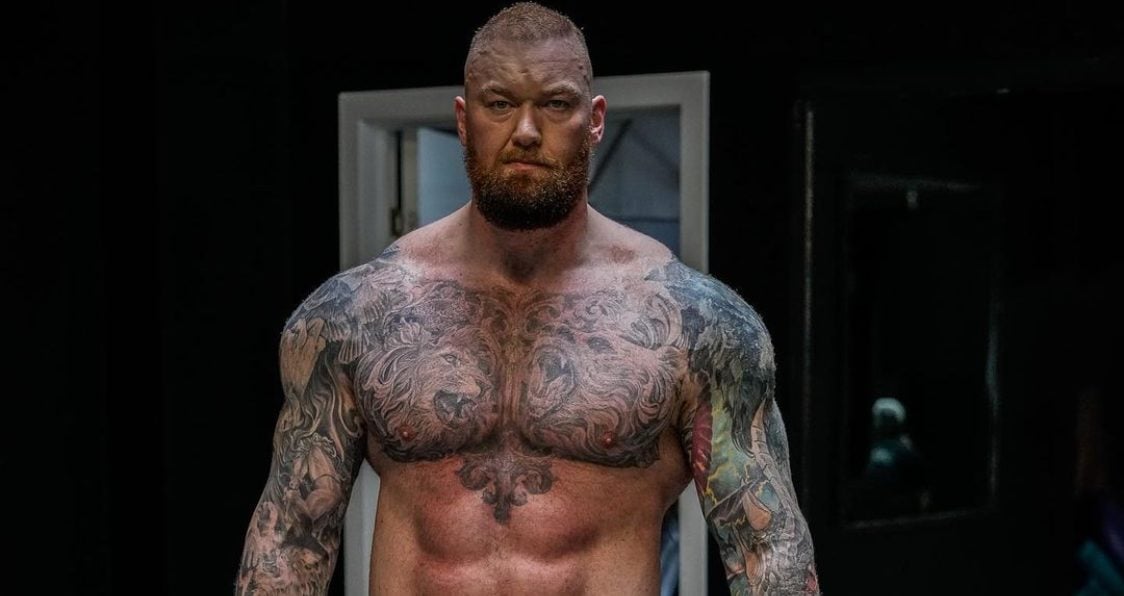 Hafþór Júlíus Björnsson, better known as "The Mountain", is a sponsored Transparent Labs athlete. Rising quickly in the world of strongmen, his most recent win came at the 2020 Arnold Strongman Classic making him the first athlete to place first and take home the title of World's Strongest Man, World's Ultimate Strongman, and champion of The Arnold Strongman Classic. He uses Transparent Labs' supplements as a way to stay at the top of his game, seeking to be the world's strongest man whether he's competing or not. With a company like Transparent Labs that Bjornsson can trust, everything he does is back by a great supplements company with his best interests in mind.
---
Check out our list of the Best Testosterone Boosters for more vitality and T boosting supplements!
---
Overall Value
Transparent Labs Vitality is that 3-in-1 supplement you've been waiting for as it works to boost testosterone and control estrogen and cortisol production. As athletes, we know how important testosterone is and having low levels can seriously affect not only training and performance, but also our health and wellness. With Transparent Labs driving these great supplements to the market, you can be comfortable knowing what you're getting is a top tier testosterone and vitality booster. What you are really getting is a high quality testosterone booster with clean and effective ingredients from a transparent and honest company. Check out Transparent Labs Vitality today and take care of all your testosterone boosting needs.
Try Transparent Labs StrengthSeries Vitality Today
Generation Iron may receive commissions on purchases made through our links. See our disclosure page for more information.
Let us know what you think in the comments below. Also, be sure to follow Generation Iron on Facebook, Twitter, and Instagram. 
*Images courtesy of Transparent Labs, Hafthor Bjornsson Instagram & Envato