Here is a full breakdown of prejudging from Olympia 2021 Classic Physique.
The Olympia 2021 Classic Physique division has gone through prejudging. After a packed fight of finals on Friday night, the action continued on Saturday morning beginning with Classic Physique. Chris Bumstead returned to stage as the two-time defending champion in the division.
This will not be an easy year for Bumstead. While he claims there is no competition, Arnold Classic champ Terrence Ruffin and former Olympia Classic Physique winner Breon Ansley will be vying for the title. This is a top-heavy group that can see anyone of a few competitors take home the championship.
The first callout had eight competitors back up. With the division being packed with 27 competitors, it is no surprise that the first callout was large. This was the case for the fifth one as well. Alex Cambronero joined the three mentioned above in the fifth callout. He finished second at the Arnold Classic after winning in 2020. Urs Kalecinski and Ramon Rocha Querioz also got a chance to go back out there for a second time.
This same group as brought out once again as the seventh callout. It ended up with Bumstead in the middle of Ruffin and Ansley as the judges wanted to get a sense of the three next to each other. This seems to be the top three to this point, with Cambronero fourth.
This is a large division but there still seems to be some clarity at the top. The finals on Saturday night should be nothing short of exciting. Below, you can find a full breakdown of the event from Saturday morning.
Callout Report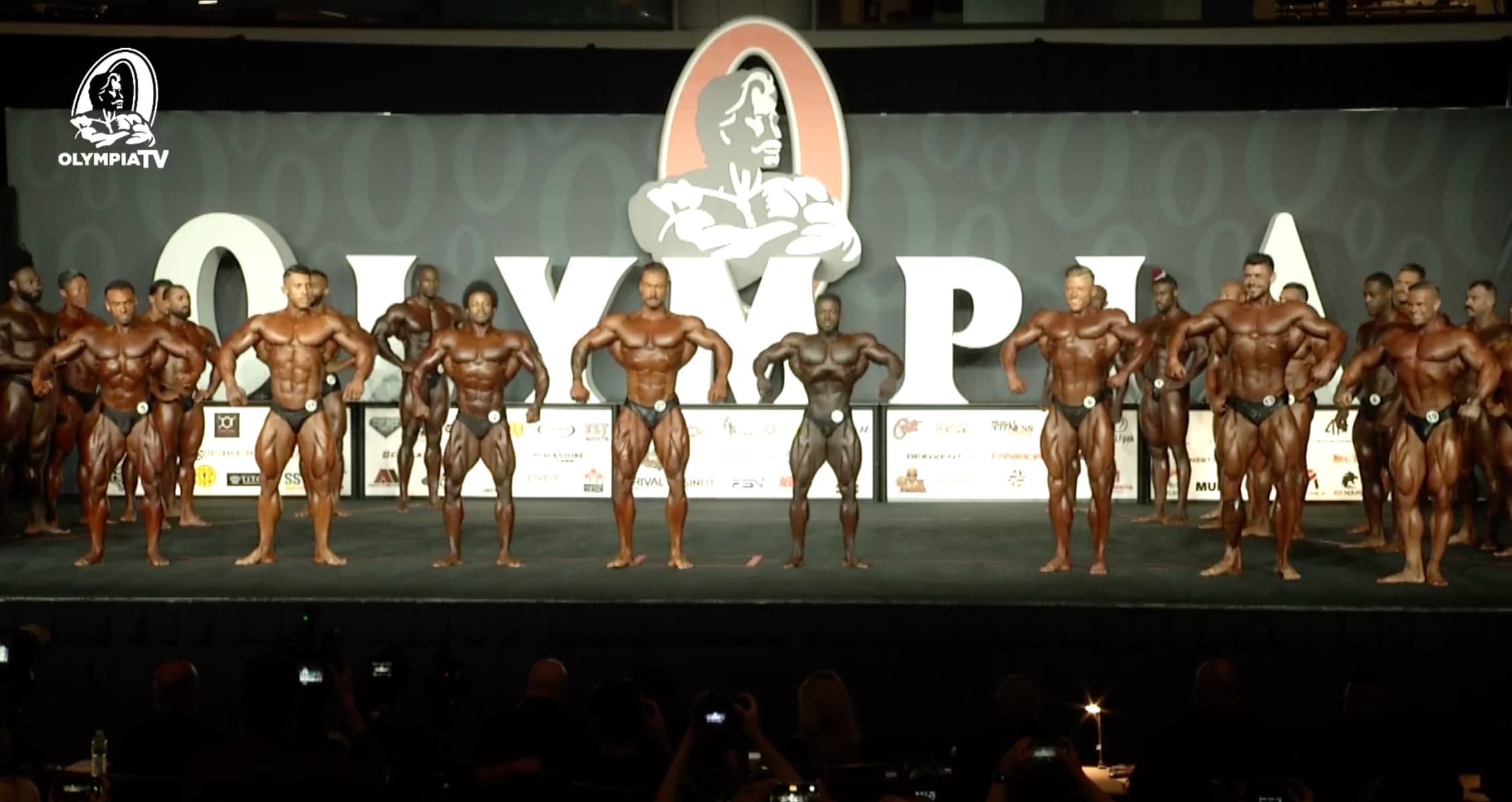 First Callout
Alex Cambronero
Breon Ansley
Terrence Ruffin
Mike Sommerfeld
Fabian Mayr
Chris Bumstead
Urs Kalecinski
Ramon Rocha Querioz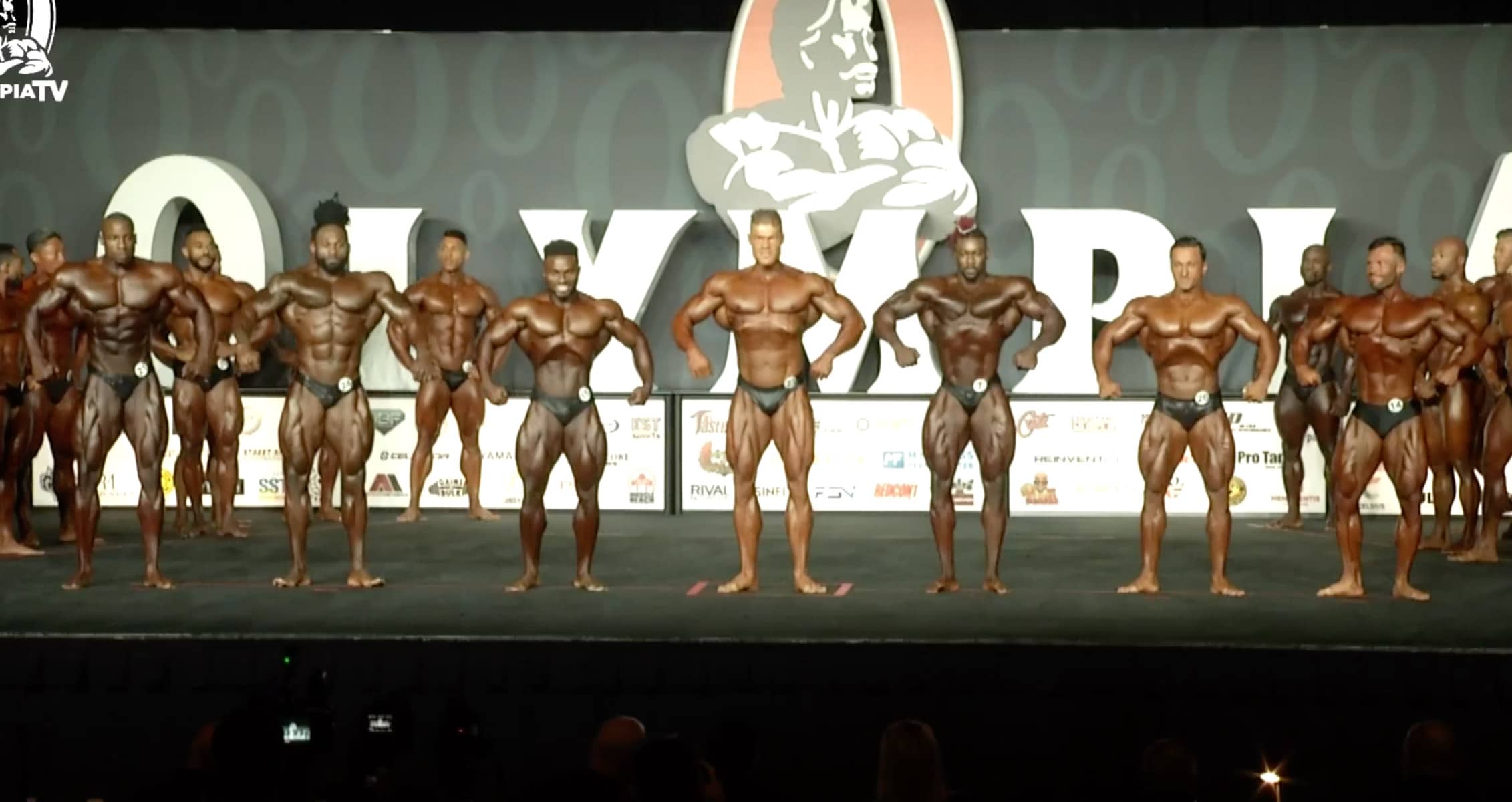 Second Callout
Bryan Jones
Peter Molnar
Courage Opara
Wesley Vissers
Divine Wilson
Dani Younan
Robert Timms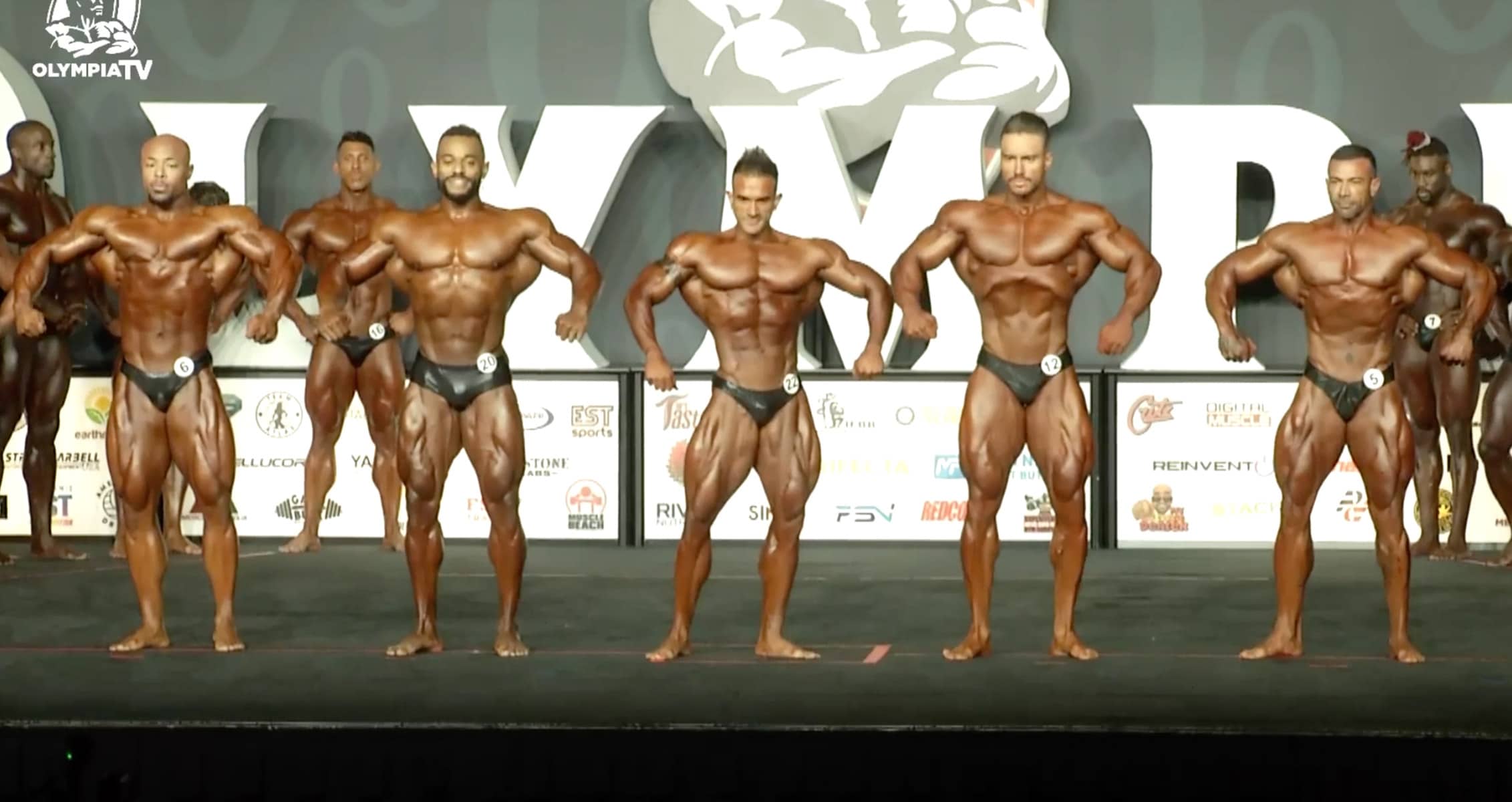 Third Callout
Sabur Favors
Gabriel Zancanelli Machado
Tony Taveras
Darwin Andres Uribe
Fourth Callout
German Pastor Cueto
George Kawalawu
Seonghwan Kim
Brady King
Abtin Shekarabi
In Seong You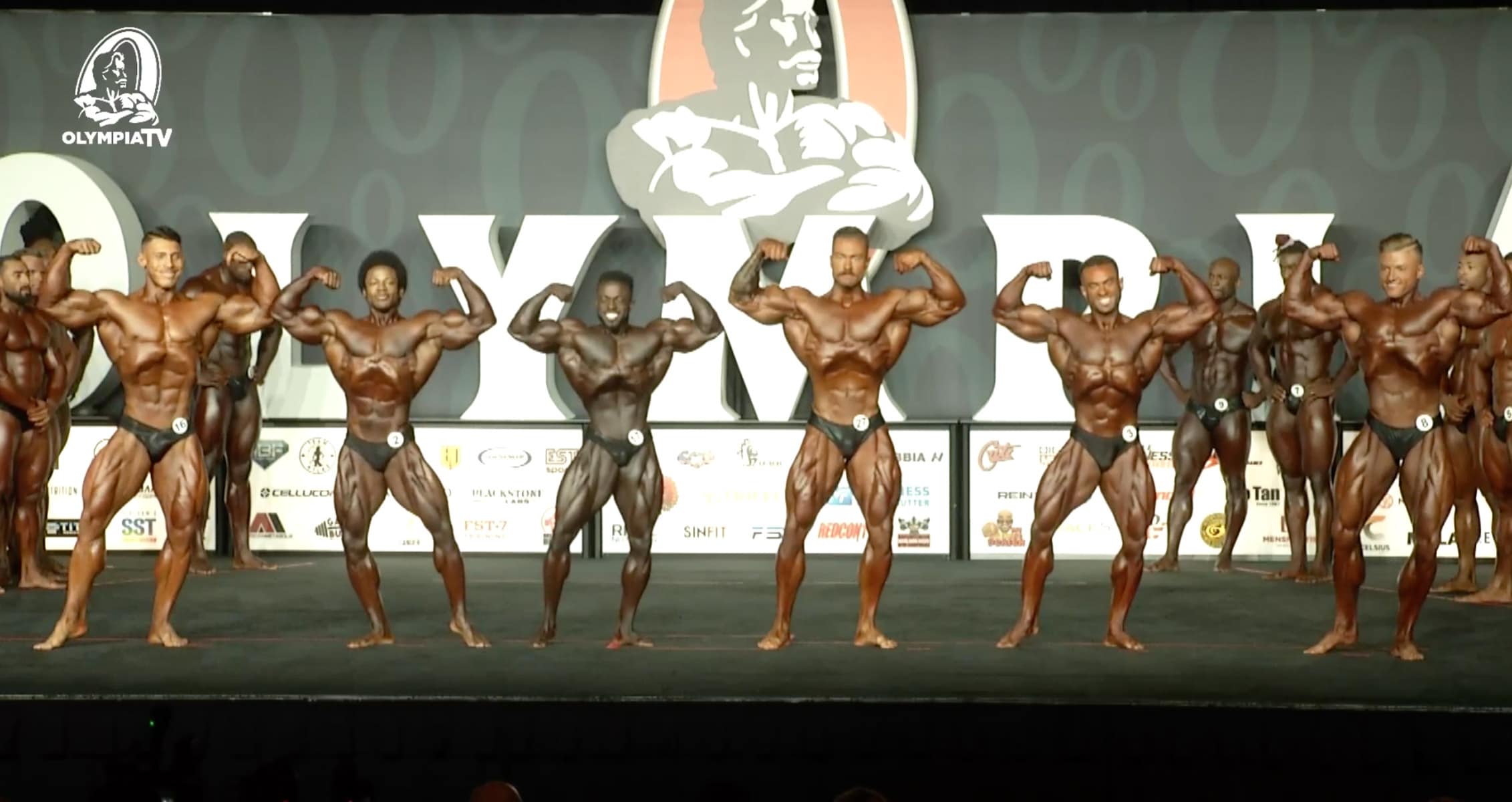 Fifth Callout 
Breon Ansley
Alex Cambronero
Urs Kalecinski
Terrence Ruffin
Ramon Rocha Querioz
Chris Bumstead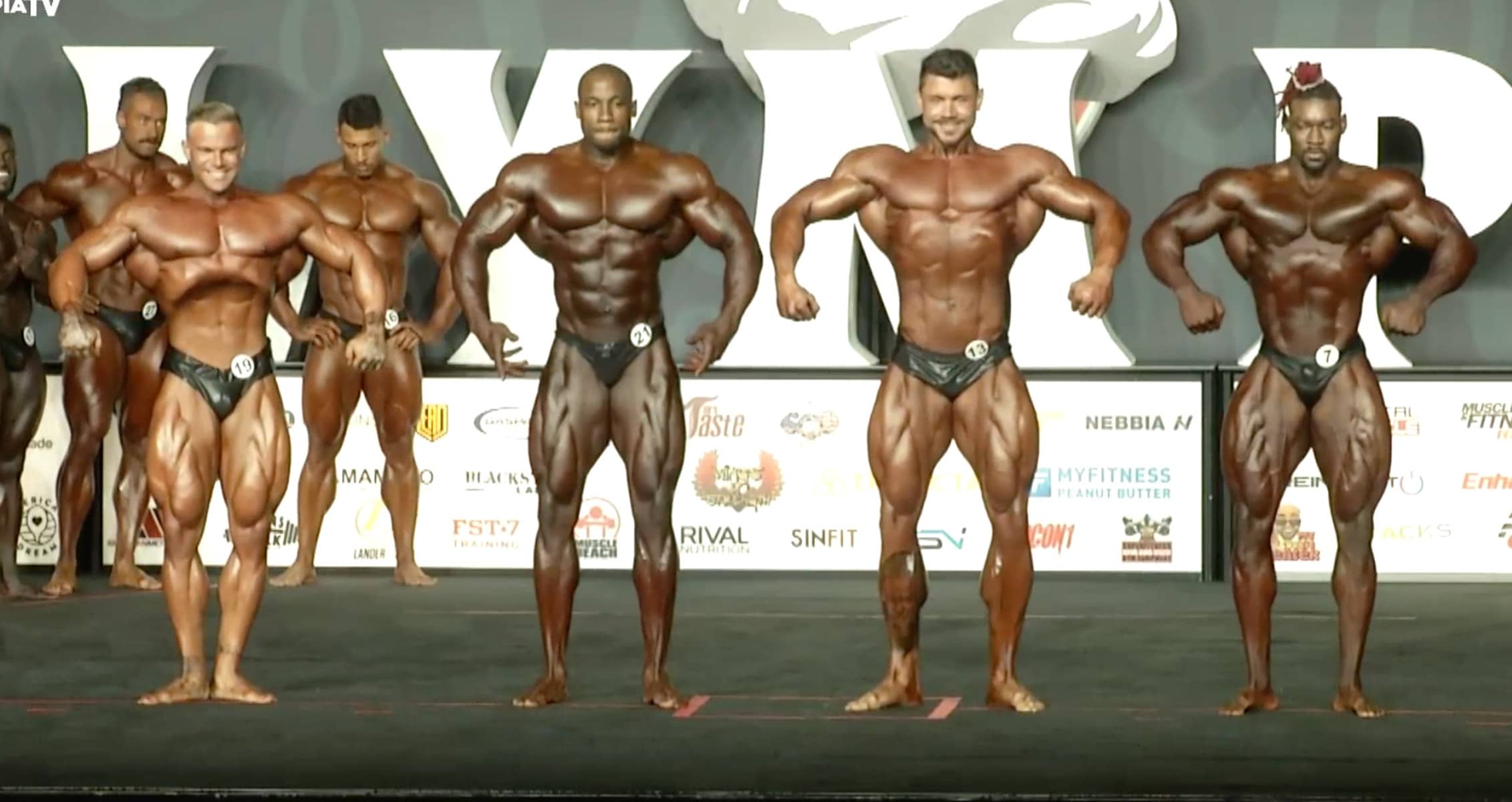 Sixth Callout
Fabian Mayr
Bryan Jones
Robert Timms
Mike Sommerfeld
Seventh Callout (Top 6)
Alex Cambronero
Breon Ansley
Terrence Ruffin
Ramon Rocha Querioz
Chris Bumstead
Urs Kalecinski
Previous Olympia Men's Physique Winners
2020: Chris Bumstead
2019: Chris Bumstead
2018: Breon Ansley
2017: Breon Ansley
2016: Danny Hester
Saturday Prejudging Recap:
2021 Mr. Olympia Results So Far
More 2021 Mr. Olympia Coverage:
For more news and updates, follow Generation Iron on Facebook, Twitter, and Instagram.