Men's Open Bodybuilder, Blessing Awodibu has plans to improve his physique and compete later in the summer.
Blessing Awodibu has been hard at work this year in order to increase his strength and improve his physique. In a recent interview, the Men's Open competitor expressed interest in competing three times this summer and detailed a massive 7,000-calorie diet plan.
Awodibu burst onto the scene in 2022. He brought an impressive package to the stage and parlayed it with an outgoing and entertaining personality. Awodibu was victorious during the 2022 New York Pro and 2022 Indy Pro in order to punch his ticket to the Olympia. Awodibu did not bring his best to the stage and dropped outside of the Top 15. Following the show, he withdrew his name from the 2023 Arnold Classic in order to make improvements.
Awodibu has increased his weight to over 300 pounds, although he did not share the exact number. Fans will be excited to hear that he will be back on stage soon and hopes to qualify for the Olympia once again.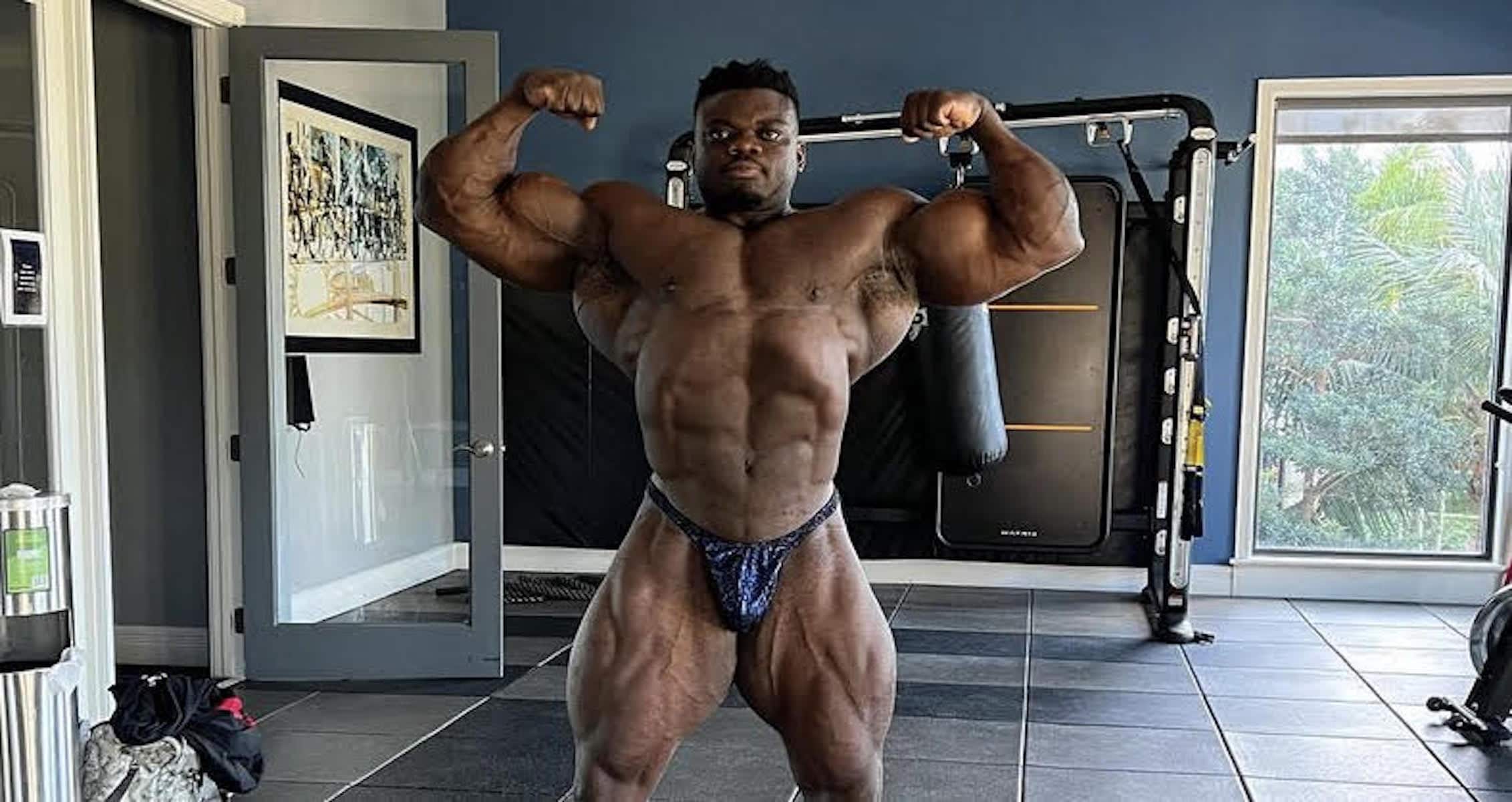 Blessing Awodibu Highlights Competition, Diet Plans
Blessing Awodibu has his eyes on a return to the stage and it will not be during small shows on the schedule. He joined Muscular Development Magazine for an interview where he shared a plan to compete during the 2023 Chicago, Texas, and Tampa Pros. He is looking forward to competing against some of the best in the world, such as Hunter Labrada.
"Those are not small shows. I'm sure he's [Hunter Labrada] has a chip on his shoulder. He's got a lot to prove due to his Olympia. I'm sure he wasn't happy with that as well. He's got a lot to prove to the fans. I'm pumped to be able to stand next to him, especially in Tampa."
View this post on Instagram
Blessing Awodibu has focused on maintaining a physique that is around 300 pounds. To do so, his diet plans has been around 7,000 calories. At this weight, he has felt healthy but struggled early on.
"We got up to 301. Honestly, that was rough. I think a lot had to do with that because it was my very first time being that heavy, you know. My joints hurt. My knee hurts. My performance sucked. Lower-back problems, this offseason, that's not even a question.

I feel fresh. It feels good. I'm not going to say I'm f***ing overweight so you always going to get that but overall, my performance is good. It's the strongest I've ever felt. I feel really healthy."
Blessing Awodibu Diet Plan
Meal One
120 grams

Whey Oats

100 grams blueberries
1 banana
2 scoops

Whey Protein

3 slices Ezekiel bread and jam
200 grams steak
2 whole eggs
Meal Two
350 grams rice
280 grams salmon
Meal Three (Post Workout)
400 grams purple potato
280 grams salmon
Meal Four
300 grams rice
250 grams steak
Meal Five
300 grams rice
Chicken or Shrimp
Meal Six
For more news and updates, follow Generation Iron on Facebook, Twitter, and Instagram.