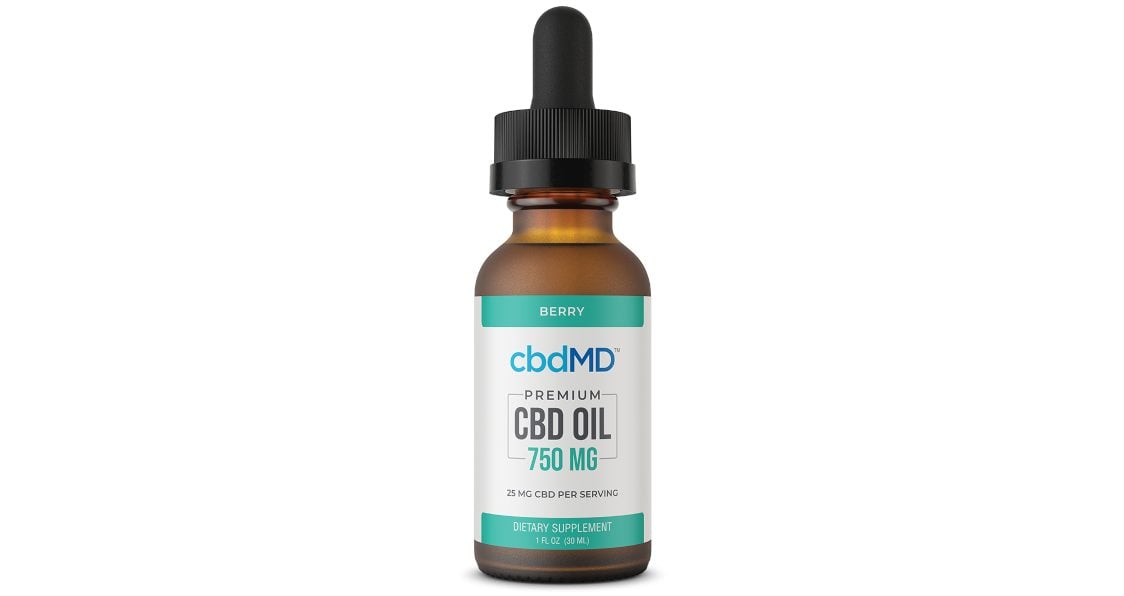 This CBD tincture is simple, pure, and versatile for fast acting support.
Product Overview
With so many CBD products on the market, it can challenging to decide what is best for you. Tinctures, topicals, gummies- you name it, companies have it. But it's a consumer's market, which is to our benefit. Having so many options and plenty of great choices only lends itself to the bettering of our own lives as we look to maximize our recovery as best we can. CbdMD 750mg Berry CBD Oil Tincture is a great product for fast-acting relief in the most simple and pure way and the Berry flavor will make you want this every single day.
What a good CBD tincture will do is work quickly to give you the best benefits in the most effective way possible. With many strengths, you can find the appropriate amount for you to ensure only the best in terms of both health and performance. Working to relieve pain, reduce stress, and aid in your overall wellness, a great CBD product will do just that. CbdMD 750mg Berry CBD Oil Tincture can do this and so much more and is definitely a top choice for tinctures.
cbdMD 750mg CBD Oil Tincture is a simple, pure, and versatile way to get fast acting relief for all your CBD needs.
cbdMD is on a mission to enhance the overall quality of life while bringing CBD education, awareness, and accessibility to all. Knowing exactly what CBD can do for people is important to them as they strive to make everyday wellness your new normal through the power of innovation, premium product selection, and a true passion to help the consumer. By working with athletes and other health-minded partners, cbdMD is a trusted and reputable source to get all your CBD supplements.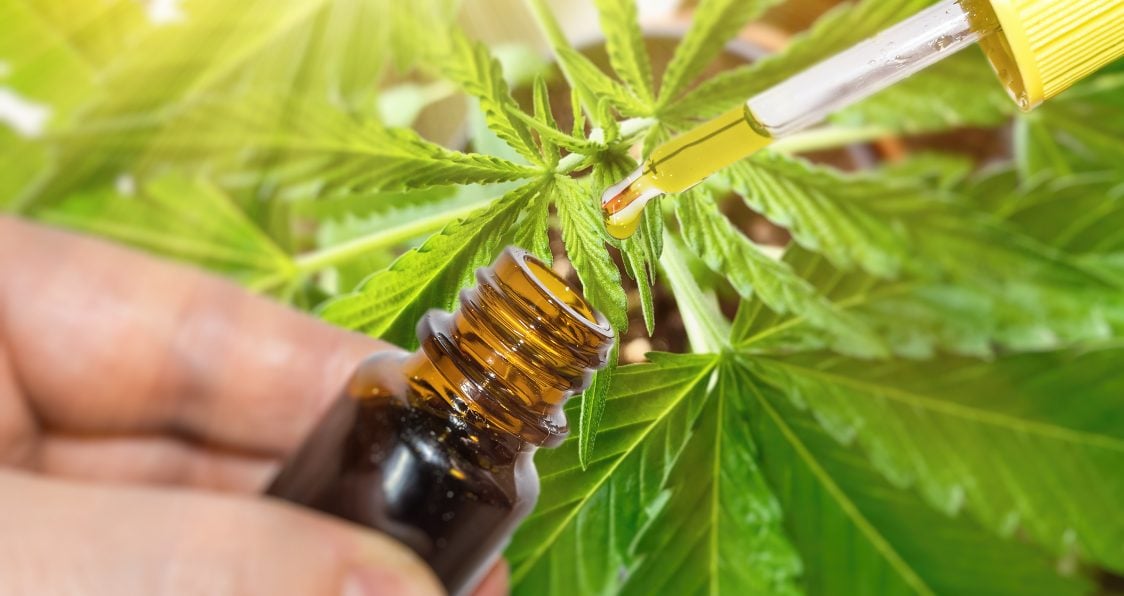 CBD Oil Tincture Highlights
CbdMD has created this top of the line CBD tincture with many strength, but the Berry flavor in 750mg is the right amount for your needs. This simple, pure, and versatile CBD supplement is made with Superior Broad Spectrum CBD infused with MCT oil for fast-acting relief. With non-detectable levels of THC, this supplement will help promote a sense of calm, boost exercise performance, help manage everyday stress, and support your overall wellness.
The product as a whole comes in two sizes and six different concentrations, while also offering four flavors. Available in either 30mL or 60mL, you get the option of strength including 300mg, 750mg, 1,500mg, 3,000mg, 5,000mg, and 7,500mg. Great flavors of Natural, Berry, Orange, and Mint round out this amazing CBD tincture. But for those looking to capitalize on their gains in an efficient way, the 750mg Berry Tincture is perfect, delicious, and seriously fast acting.
Ingredients
Hemp Extract Blend: Great for faster recovery time, reducing muscle soreness and inflammation, reducing stress and anxiety, as well as your immune system, and providing for less discomfort as you grind away with your workouts. This blend includes Cannabidiol, Cannabigerol, and Cannabinol (1,2).
MCT Oil: Works to allow for better absorption so these nutrients hit your body faster and more efficiently. It is also a solid source of energy for your brain and cognitive functioning (3).
Other Ingredients
Natural Flavor
| | |
| --- | --- |
| Type Of Application | Tincture |
| CBD Dosage | 750mg (also comes in 300mg, 1,500mg, 3,000mg, 5,000mg, and 7,500mg) |
| Best Way To Take/Use | Fill the dropper halfway and squeeze under your tongue. Hold for 30-60 seconds and swallow. |
Price, Flavors & Effectiveness
CbdMD 750mg Berry Tincture is exactly what you need to give your body that recovery boost while also improving your overall health and wellness. With 750mg of fast-acting and high-quality CBD, the Berry flavor is everything and will keep you coming back for more.
Pros
Superior Broad Spectrum CBD formula
Great benefits and supporting cannabinoids
USA-grown hemp and third party tested
Gluten-free and vegan with a natural Berry flavor
Cons
Price: $89.99
Featured cbdMD Athlete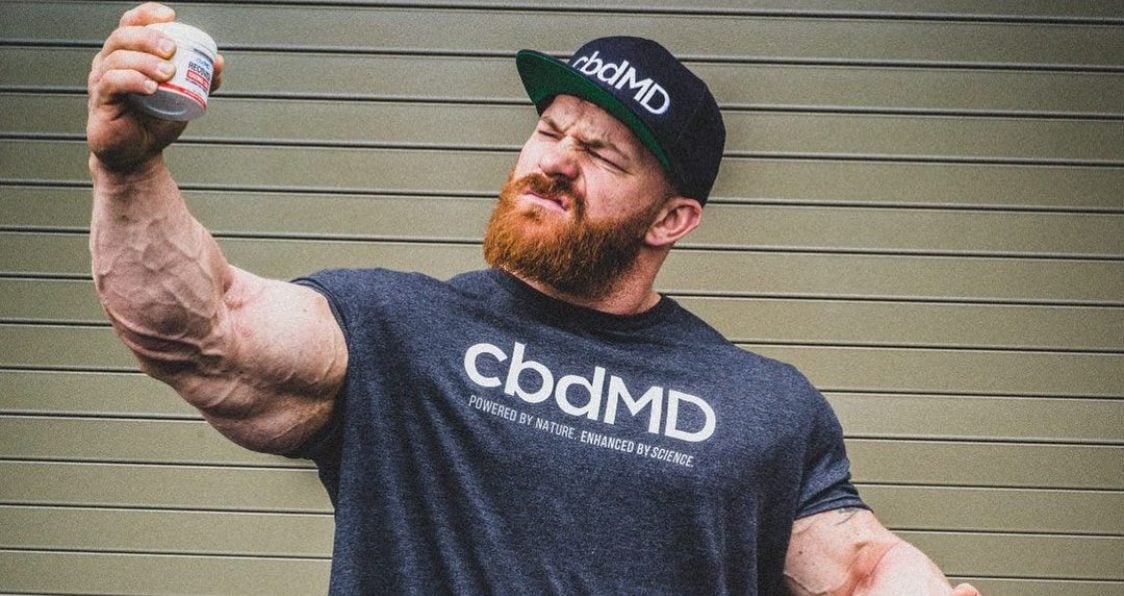 Flex Lewis is an IFBB pro bodybuilder who works with cbdMD to use and promote their great products. To help with his own muscle and recovery goals and keep him thriving as he continues his successful bodybuilding career, Lewis relies on cbdMD to provide him with the best CBD supplements around. Lewis is a 7-time Olympia 212 winner with a win at the 2014 Arnold Classic in the 212 event. Looking to continue an accomplished career, Lewis continues to use cbdMD supplements to power him through to the end and the 750mg Berry Tincture is that fast-acting supplement to do just that.
---
Check out our list of the Best CBD Supplements for more great pain relief and fast-acting CBD products!
---
Overall Value
CbdMD 750mg Berry Tincture is that fast-acting CBD supplement you need most to boost your training, performance, health, and wellness. Produced by a company who knows the needs of athletes, cbdMD only works with the highest quality ingredients because you deserve to put only the best into your body. What you are really getting is a top tier tincture with transparent and safe ingredients to provide fast-acting and versatile support. Try cbdMD 750mg Berry Tincture today and give your recovery the best chance at success.
Try cbdMD 750mg Berry Tincture Today
---
Generation Iron may receive commissions on purchases made through our links. See our disclosure page for more information.
Let us know what you think in the comments below. Also, be sure to follow Generation Iron on Facebook, Twitter, and Instagram. 
*Images courtesy of cbdMD and Envato
References
Baron, Eric P. (2018). "Medicinal Properties of Cannabinoids, Terpenes, and Flavonoids in Cannabis, and Benefits in Migraine, Headache, and Pain: An Update on Current Evidence and Cannabis Science". (source)
Boyaji, Shafik; Merkow, Justin; Elman, R. N. M.; Kaye, Alan D.; et al. (2020). "The Role of Cannabidiol (CBD) in Chronic Pain Management: An Assessment of Current Evidence". (source)
Croteau, Etienne; Castellano, Christian-Alexandre; Richard, Marie Anne; Fortier, Melanie; et al. (2018). "Ketogenic Medium Chain Triglycerides Increases Brain Energy Metabolism in Alzheimer's Disease". (source)