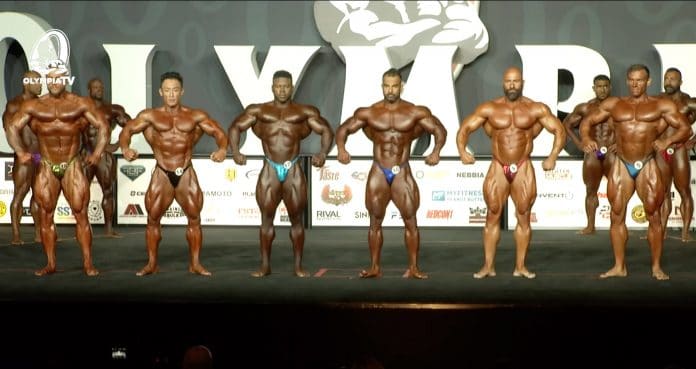 Here's a complete list of all the Men's 212 division winners at Mr. Olympia. 
The Men's 212 division has become a competitive division at Mr. Olympia. The Mr. Olympia contest is the Super Bowl of bodybuilding, kicking off in 1965 when Joe Weider founded the event. He wanted to allow Mr. Universe winners to continue competing and earning money. The first Mr. Olympia took place on September 18, 1965, at the Brooklyn Academy of Music, New York City. In this post we will cover every winner of the Men's 212 Olympia division in history.
Larry Scott won the Men's Open division's first Mr. Olympia in 1965. However, the Men's Open division was dominated by bigger contenders such as Dorian Yates and Big Ramy as the years went on. So the Olympia took note of this and created classes that allowed smaller bodybuilders the chance to win, one of those is the 212 division.
What is the 212 Division?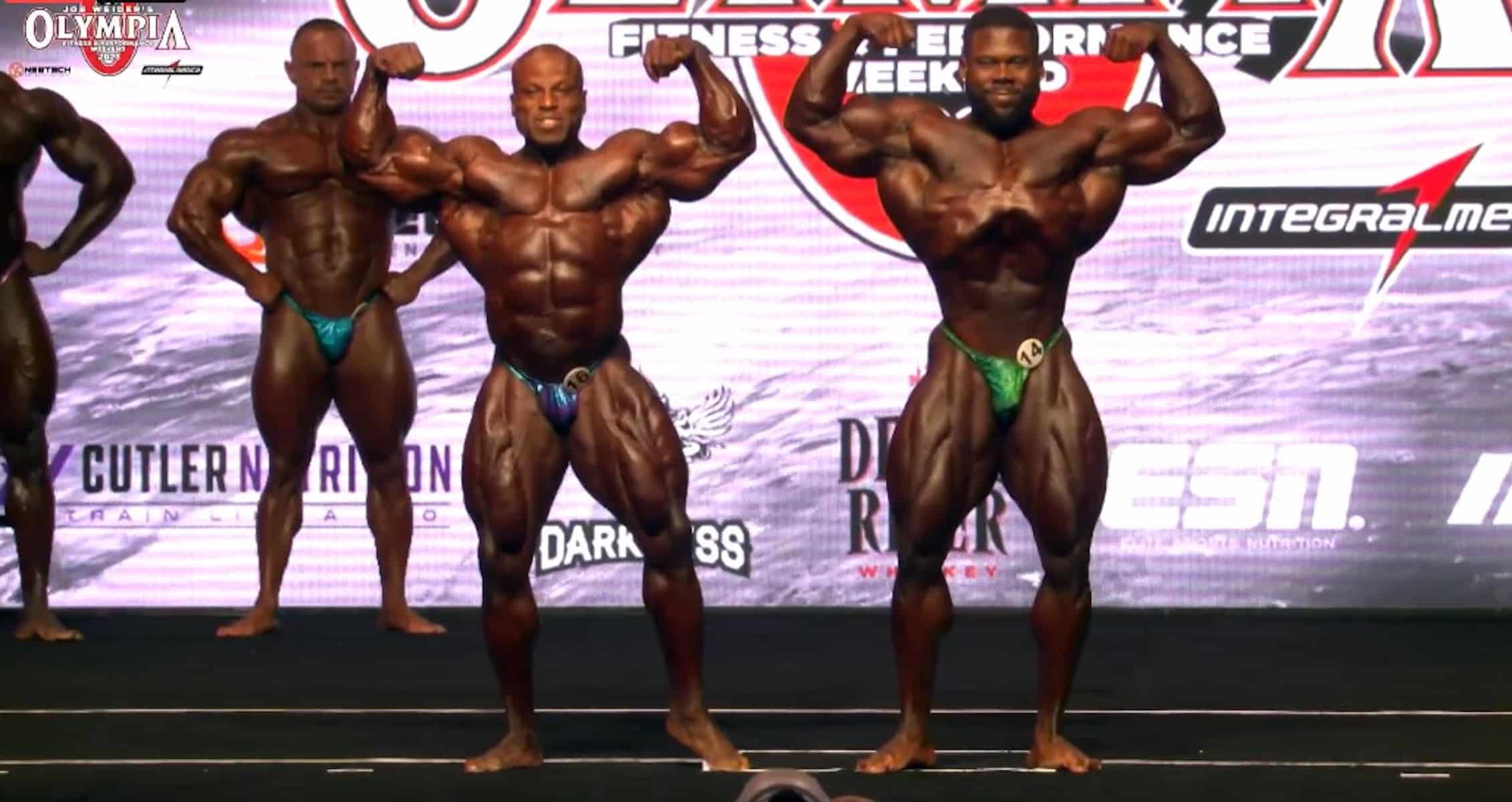 Before the 212 division came to life, the Olympia introduced the Men's 202 division in 2008 as its non-heavyweight division. As the name implies, the competitors couldn't weigh more than 202 pounds. But as the 202 division was in motion, they noticed that many competitors were coming in, weighing between 205-210 pounds. So they changed to the 212 division in 2011, allowing for a little bit more muscle mass. 
Since bodybuilding shows scoring is highly judged on athletes' proportion, muscle density, conditioning, and symmetry, the 212 class gave shorter guys a fighting chance. Although there's no height requirement for this division, typically, for a competitor to come in symmetrical appealing in the judge's eye in this class, the competitors will be shorter. For example, Flex Lewis, who's dominated this division, only stands at 5 feet 5 inches. 
There have been seven Men's 212 Olympia winners since 2008, with David Henry being the first-ever Men's 212 champ. However, Flex Lewis went on and dominated the Men's 212 division. The British bodybuilder won the class seven straight years, from 2012 to 2018. Kevin English is another competitor to win the Men's 212 multiple times, winning from 2009-2011. And Shaun Clarida, is the only other Men's 212 competitors to win multiple titles, taking them home in 2020 and 2022.
Without further adieu, this article will cover all the winners of the Men's 212 Olympia division from 2008 to 2021. 
Men's 212 Olympia Winners
Below is a list of the winners; then, we'll break down all the winners from 2008 to 2023.
David Henry (2008)
View this post on Instagram
David Henry is a professional bodybuilder who won the Men's 212 (202) division at Mr. Olympia 2008. Henry is a Master Sgt. in the United States Air Force and lives in Tuscon, Arizona. What makes this win notable, aside from Henry being crowned the first to win the Men's 212 division, is that 2008 was also the same year Dexter Jaxson overtook Jay Cutler to win the Mr. Olympia. 
Kevin English (2009-2011)
View this post on Instagram
Winning the Men's 212 (202) was short-lived for David Henry because Kevin English was the champ the following year. He's the first man to win multiple Men's 212 titles and won from 2009-2011. He was also the first to technically win the 212 division since it was classified as the 202 division until 2011. English skipped competing in 2012, leaving room for a new champion to be crowned. 
Flex Lewis (2012-2018)
View this post on Instagram
Some would say that it was a mistake for Kevin English not to come back in 2012 to defend his throne because that set the stage for Flex Lewis's incredible run. The additional 10 pounds of wiggle room added to this division–going from 202 to 212–worked well for Lewis. He dominated the division seven years in a row, winning from 2012 to 2018–tying the legend Arnold Swcharzenegger's jaw-dropping seven-time Mr. Olympia champ. The Welsch bodybuilder retired from this division in 2018 with hopes of competing in the Men's Open division. 
Kamal Elgargni (2019)
View this post on Instagram
After Flex Lewis' dominating seven years, the Men's 212 division saw the face of a new champ, Kamal Elgargni. Kamal Elgargni moved into the IFBB Pro in 2018, giving him a shot to seize the throne in the king's absence, and he did just that. Elgargni won this title at 48 years old. Following close behind was Shaun Clarida, who earned a bronze medal. 
Shaun Clarida (2020, 2022)
View this post on Instagram
Being a competitive contender in 2019, Shaun Clarida surpassed his superior contenders and snuck in a win with the pandemic Covid overtaking the world. Clarida only stands at 5 feet 2 inches, but that didn't stop him from coming in bigger and better–despite weighing a whopping 40 pounds less than his competitors, only weighing 177 pounds–than his opponents in Orlando, Florida. The competition was held in Orlando due to Covid when the show would generally be held in Vegas. 
Derek Lunsford (2021)
View this post on Instagram
After the pandemic, it was clear that an athlete was grinding in silence to become the new champion returning to Orlando. This was none other than Derek Lunsford. Derek Lunsford was a competitive contender for years, making it in the top five in his Olympia debut in 2017. This contest wasn't like others, though. Because unfortunately, George Peterson died days before. So it was held in honor of him. 
Keone Pearson
View this post on Instagram
 The former Classic Physique competitor made the switch to 212 back in 2019, and has been chasing the title for a few years. However in 2023, after an intense battle on stage with the champ Shaun Clarida, Keone took the title home. He is known for his unique abdominal separation, but can pull in a great vacuum pose that makes his v-taper look incredible. Though his win was deemed controversial by many fans and experts, saying that Shaun came in better conditioned, the judges still made their decision.
212 Winners Wrap Up
The Men's 212 division has been around since 2008 as a non-heavyweight division, and it's seen the face of six great champions thus far. It's a division where athletes come in smaller and shorter than the Men's Open division. Nevertheless, it's a competitive division with prominent bodybuilders. 
Olympia will return home to Sin City this year from December 15-18, 2022, at Planet Hollywood Resort & Casino. So, what does this mean for the Men's 212 division? Derek Lunsford will compete in the Men's Open division after weighing over 250 pounds while guest posing in Pittsburg, Pennsylvania. So there are a lot of questions going into the bodybuilding finale. Will there be another repeat champ, such as Shaun Clarida? Or will there be a new face? Only time will tell. 
Generation Iron will cover 2022 Mr. Olympia, including the Men's Open and 212 division winners.
Follow us on Instagram, Facebook, and Twitter to stay updated when the new champion is crowned!