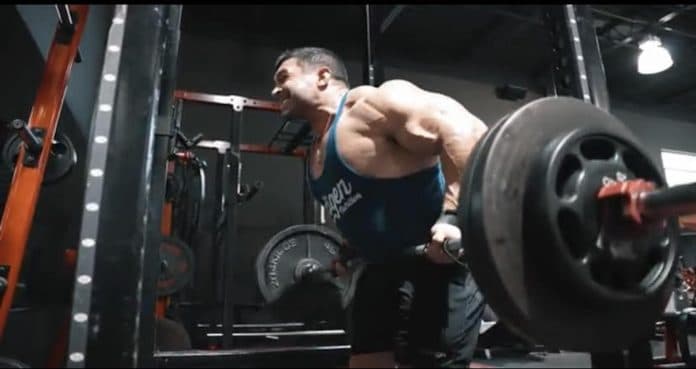 Derek Lunsford looks ready to defend his 212 Olympia title come December.
Derek Lunsford has put in tons of work over the years in order to climb to the top of the 212 division. He was able to win the 2021 Olympia title and will look to defend his title come December. Lunsford has been putting together huge workouts and showed it off in a recent YouTube video where he is crushing back.
Lunsford has put on incredible size this offseason. So much so that there have been talks of him taking the next step toward Men's Open. These discussions intensified following his guest posing appearance at the 2022 Pittsburgh Pro, where he went toe-to-toe with other mass monsters in bodybuilding.
In October, Lunsford was able to upset Shaun Clarida and win his first Olympia title. In 2018 and 2019, Lunsford won silver before falling to fourth in 2020. It is clear that he is one of the best in the sport and will continue to show it off moving forward.
Lunsford shared a huge back workout that is used to create more size and width. In the video, he urges gym-goers to "respect the weight" as you continue to lift.
"You always have to respect the weight. I don't care how tough or how strong you think you are, you must respect the weight."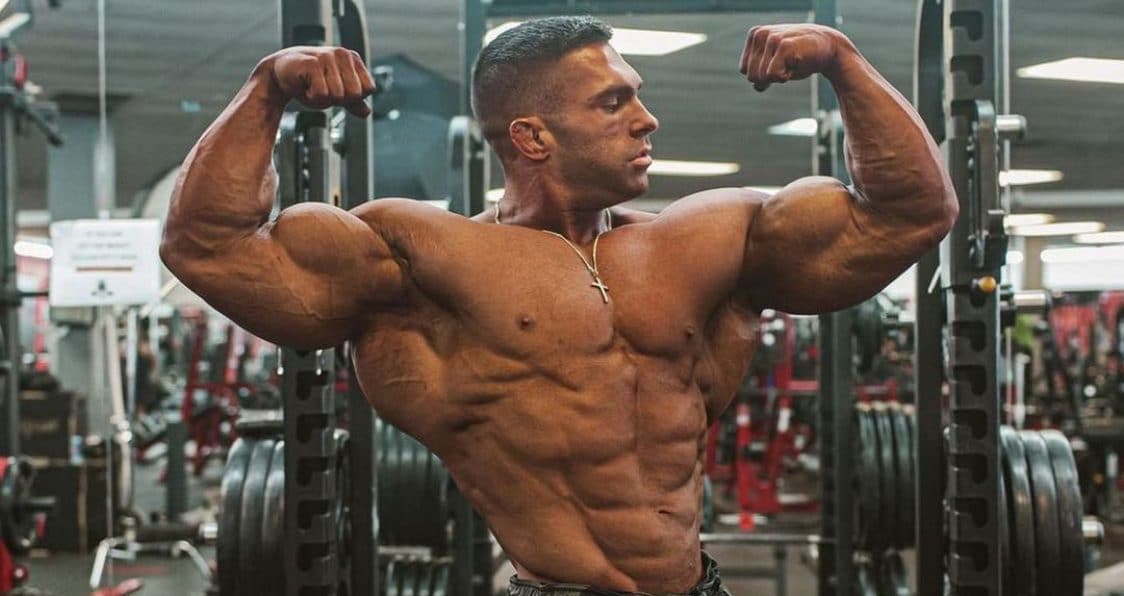 Derek Lunsford Back Workout
The exact number of sets and reps was not disclosed in the video. What we did see was Lunsford go through seven different exercises that work the back in different ways.
Hammer Strength Hip Thrust Machine
Hammer Strength Chest Supported Back Rows
Seated High Row Machine
Standing Cable Rope Pushdown
Standing Cable High Row
Derek Lunsford encountered Nick Walker during this workout. The two were both on stage in Pittsburgh and discussed their plans for the rest of the year. Lunsford continued his workout following a warmup of back extensions.
Lunsford dove into the workout with barbell rows and hammer strength chest supported rows. From here, Lunsford made sure to hit the hip thrust machine as he works all parts of the body on back day.
"When I say full back workout, I mean hamstrings, glutes, lower back, traps, lats, we did it all. Made up for a little missed exercises from last workout, so we did them today."
Derek Lunsford finished the workout with standing cable rope pushdowns and standing high cable rows. In the video, it is clear that Lunsford still has the size needed to compete. He will likely enter the Olympia as the favorite to repeat. This will bring up the question on whether or not Lunsford will make the switch or continue to defend his title.
For more news and updates, follow Generation Iron on Facebook, Twitter, and Instagram.