Jay Cutler shares that he is currently on 200 mgs of testosterone per week.
Jay Cutler is no stranger to goals in the gym. The bodybuilding legend has four Mr. Olympia Sandow Trophies on his resume and continues to be active in the gym. Continuing his "Fit For 50" routine, Cutler spoke on his current cycle and diet for the upcoming year.
On a recent episode of Cutler Cast, the bodybuilder was joined by Milos Sarcev to discuss the plan for 2023. Cutler admits that his "protocol has not changed" and that he is currently on 200mgs of testosterone per week.
During his career, Cutler rose to the top of Open Bodybuilding. He remains shredded but has shut down any rumors of returning to the competitive stage. The Masters Olympia is set to return in 2023 and there were talks of Cutler returning but as of now, there is no plan. He recently joined forces with Ronnie Coleman for a back and biceps workout as both continue to have a passion for fitness.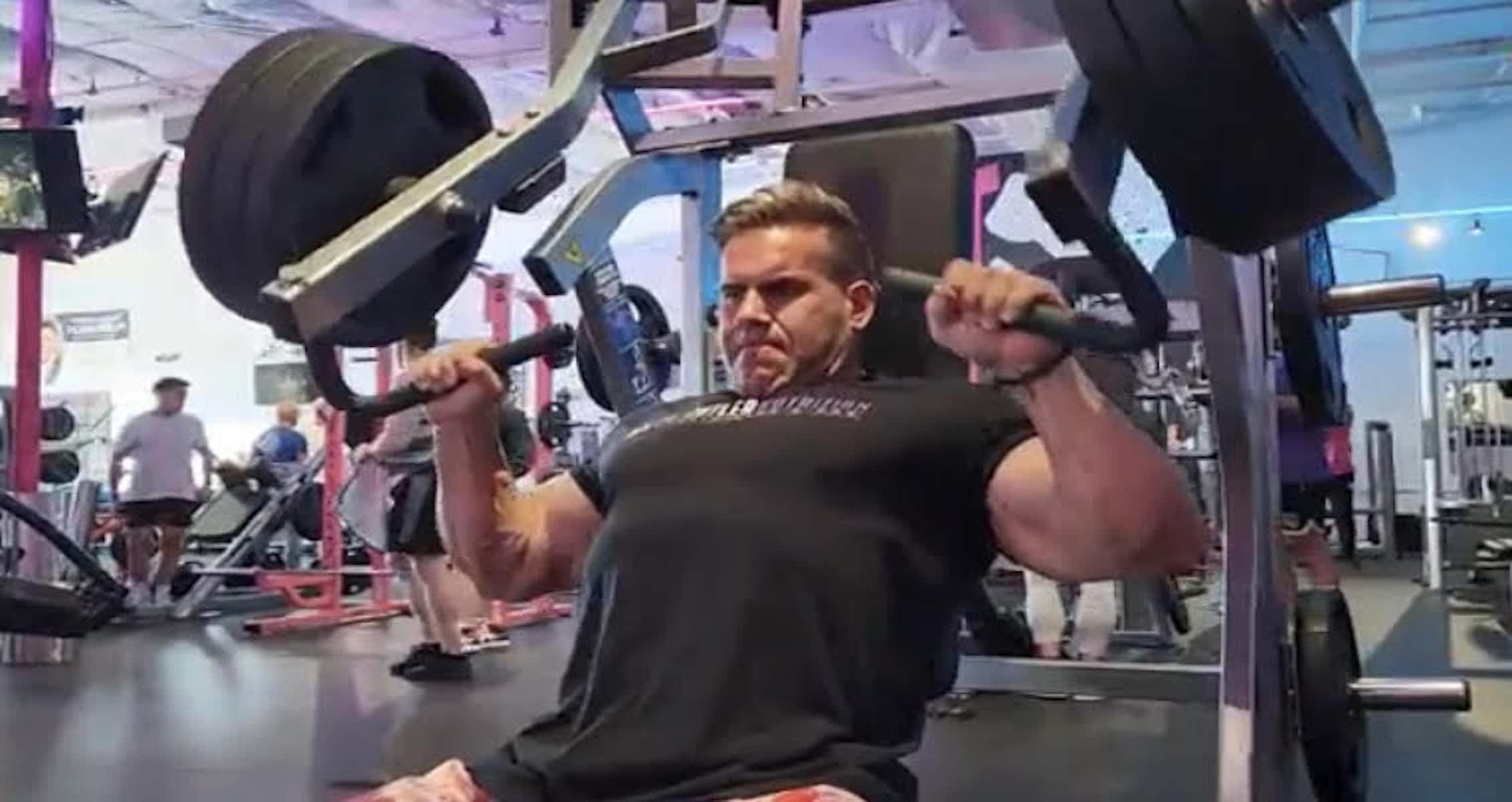 Jay Cutler: "I Have No Reason To Lie"
Jay Cutler spoke on his use of Testosterone Cypionate each week. He continues to use it and is open about it because there is "no reason to lie."
I'm on 200. 200 Cypionate a week. I have no reason to lie. I have no reason to lie. I'm surprised you would second-guess me. I started putting meals in. That's the big difference, you know, because you ship the meals to me."
In his conversation with Sarcev, Jay Cutler discussed one change he did make. He is no longer doing fasted cardio and explained the reason why.
View this post on Instagram
"I quit fasted cardio. It's making my body look different. Think about this. I'm depleted every day and I still get up on a routine and did fasted cardio. If you don't have enough for the muscle, what's the point of doing fasted cardio."
Jay Cutler has remained an influential voice in bodybuilding and fitness because of his overall knowledge. Not just that, but he does it all himself to this day and leads by example.
For more news and updates, follow Generation Iron on Facebook, Twitter, and Instagram.