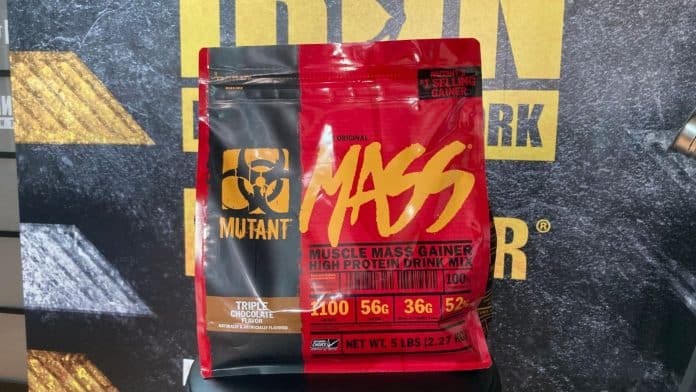 The Secret to a Good Bulk
A solid bulk is definitely not the easiest to complete. Many times you are not able to hit your macros each day due to life getting in the way, or just not being able to shovel food down your throat 24/7. People also fail to realize that the diet is the most important part of any training regimen. Without proper food intake, your body cannot recover and grow to its full potential.
Products like protein shakes and meal replacements definitely come in handy, but have you ever tried mass gainers? 
Mass Gainers Overview
Yes, we have heard it all "mass gainers are just filled with junk ingredients" or "mass gainers just make you fat, blah blah blah". While this can be true of many mass gainers, oftentimes people do not take the time to really read the ingredients or reputation of a brand that offers a mass gainer, so the results they get are not ideal. 
The market is flooded with junk mass gainers, that is no secret. So which product stands out, has solid ingredients, and is from a reputable company?
MUTANT MASS
ENHANCED GAINER SUPPLEMENT. Mutant's most popular weight gainer supplement that is packed with BCAAs/EAAs and waxy maize to help with growth and bulking.
Enter: MUTANT MASS. It is no secret that MUTANT has a history of putting out quality, research-backed products, from meal replacements to amino acids, MUTANT never falls short in delivering a solid product that yields good results, and MUTANT MASS is no exception.
Designed specifically for the strongest bodybuilders and weightlifters that walk the earth, MUTANT MASS has been building muscle in more than 80 countries! This clean gainer is now being discovered by athletes seeking the most powerful gainer commercially available. Drink one gourmet shake post-workout, in between meals or before bed for maximum results! 
When added to your diet and training plan, nothing packs on mass like MUTANT MASS. 
MUTANT MASS Ingredients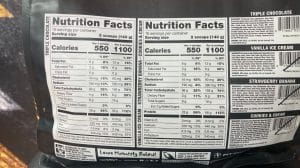 The first thing to go over is exactly what you will be consuming with this specific mass gainer. Sitting at 1,100 calories per 4 scoops, MUTANT MASS is made with natural whole foods. These foods include: barley, sweet potato, rolled oats, avocado, coconut oil, flaxseed, pumpkin seed and sunflower oil. 
As far as macros, MUTANT MASS has 56 g of pure protein, 192 g of clean carbs, and 12 g of fat. Not to mention there are also 26.1 g of EAAs and 12.2 g of BCAAs (naturally present).
Another thing included in this mass gainer are essential fatty acids (EFAs) and natural oils from coconut, avocado, flaxseed, pumpkin seed and sunflower. 
It is engineered in their own state-of-the-art manufacturing facility to maintain gold-standard quality and gourmet taste!
MUTANT MASS Flavors and Mixability
Another key factor when it comes to something like a mass gainer is the taste. A lot of times, products like this will have flavors that can be iffy and not mix well, leaving you stuck with a whole bag of a powdery food source that makes you gag to even think about.
This is not the case with MUTANT MASS as it comes in 6 delicious flavors: Triple Chocolate, Vanilla Ice Cream, Cookies & Cream, Strawberry Banana, Coconut Cream, and Chocolate Fudge Brownie.
We have tried MUTANT MASS in every flavor and have zero complaints as far as flavor and mix-ability. Although we do have our preferences on flavors (Cookies and Cream and Fudge Brownie for sure), really every flavor is good. 
We even tried mixing it with milk, which can be gross with some products of this nature, as many times the flavor and mix-ability can be thrown off. However, this mass gainer mixes so well that when we put triple chocolate in a glass of milk, it tasted just like chocolate milk. 
MUTANT MASS PRICE
This is definitely a premium priced product, however most mass gainers are on the higher side when it comes to this category. Many mass gainers are expensive with little servings, because you are essentially receiving a full meal with each serving. 
MUTANT MASS comes in a 5lb bag, which is a good size, and it is 16 servings per bag if you follow the single serving protocol, which is two scoops. It is $44.99 on MUTANT's site, so you are paying about $2.80 per serving. 
16 servings is a good amount for a mass gainer and you have to factor in the ingredients in this mass gainer compared to others in its category. MUTANT is also a very reputable company, and you get what you pay for in terms of quality. 
How to Use MUTANT MASS
If you've never used MUTANT MASS before, it is recommended that you start by mixing 2 scoops with 2 cups of cold water or milk (if you want the extra calories) to assess your tolerance to the product. Because this mass gainer is very high in calories, it can cause some to experience stomach discomfort if you're not used to eating a lot of calories all at once. However, MUTANT MASS contains digestive enzymes as well as pre and probiotics to ensure you break down and absorb every last nutrient while boosting gut health. This is something you do not see in many other companies.
It also contains a superior blend of proteins that includes whey protein concentrate, casein, and milk proteins, all of which contain lactose. So, if you are lactose intolerant or vegan, this is not a product for you to consume. 
MUTANT MASS FAQs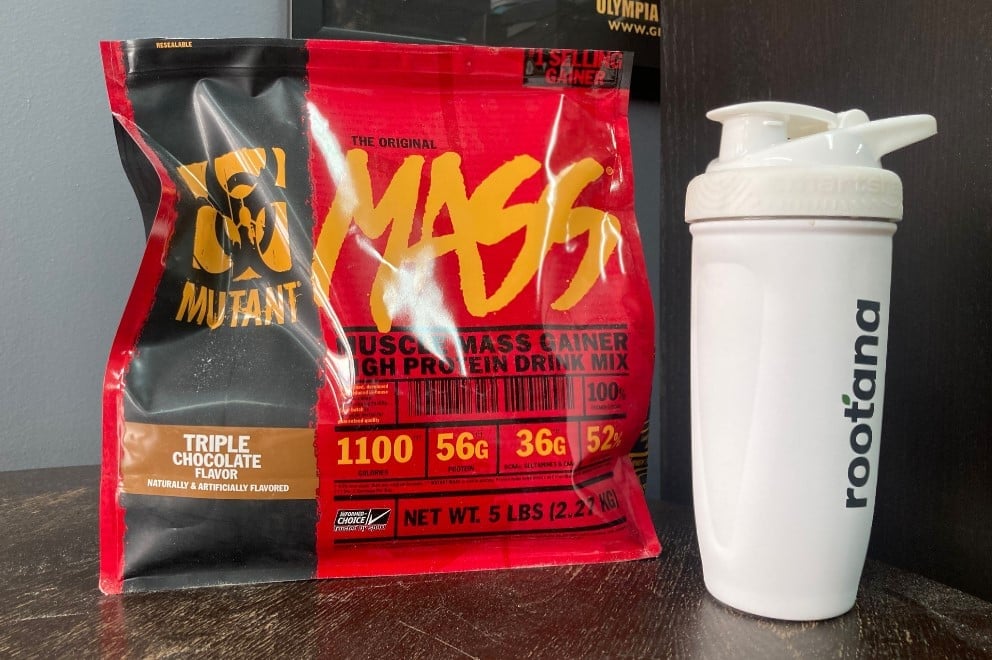 You probably have some questions regarding MUTANT MASS, so let's take a look at some common questions.
Who should use it?
Mass gainers are great for people that are looking to bulk up. Another demographic that can truly benefit from this are the ectomorphs and hard gainers, the people that really struggle to put on weight.
Can it be used as a meal replacement?
Look, it is no secret that different things happen and life throws obstacles at you. If for some reason you can't eat a meal or don't have the time, then yes use MUTANT MASS. It's always best to get in the calories you need than to go too long without eating, especially when you're trying to build muscle. Besides, MUTANT MASS is made with real food ingredients, making up a blend of high-quality protein, carbs, and fats.
When is the best time to use MUTANT MASS?
On training days, take 4 scoops of MUTANT MASS immediately after your workout. On non-training days, it's best to take 2 scoops anytime in the morning and another 2 scoops anytime in the afternoon.
What are the carb and fat sources in it?
As far as carbs, each serving of MUTANT MASS contains a 242g blend of carbohydrate sources that includes sweet potato, rolled oats, barley, and waxy maize.
As far as fats, each serving of MUTANT MASS contains a 21g blend of high-quality plant-based fat sources including MCT oil (coconut oil), avocado, flaxseed, pumpkin seed, and sunflower oils.
Mass Gainers Wrap Up
Overall, mass gainers can be a great way to cram in some solid macros and accelerate your bulk. Although many products on the market are filled with junk ingredients and are expensive, MUTANT delivers a quality product with MUTANT MASS. Although it is a premium priced product, it definitely is worth a try.
Will you be trying MUTANT MASS?