Ronnie Coleman broke down the top competitors from the Men's Open division.
Ronnie Coleman knows a thing or two about competing on the Olympia stage. As an eight-time champion, Coleman is tied for the most victories of all-time. He recently discussed this year's competition and what he believes will happen come December.
Coleman dominated the Olympia stage from 1998-2005. He developed many rivalries over the years, highlighted by his battles with Jay Cutler. Coleman finished with eight titles, which is tied with Lee Haney for the most in history. 
Coleman has remained active in the gym and keeps up with the current state of bodybuilding. The Men's Open division has a chance to be extremely deep this year with newcomers entering the show. During a recent video, Coleman shared his full Top 10 for the 2022 Olympia.
Ronnie Coleman Top 10 Predictions
Ronnie Coleman has been asked about the 2022 Olympia on many occasions. He has spoken on the athletes and what they needed to do to take down Big Ramy. This year, he does not see a way that Ramy is defeated. Checkout his full breakdown of the Top 10 below.
First Place – Big Ramy
Second Place – Brandon Curry
Third Place – Hadi Choopan
Fourth Place – William Bonac
Fifth Place – Nick Walker
Sixth Place – Michal Krizo
Seventh Place – Andrew Jacked
Eight Place – Hunter Labrada
Ninth Place – Blessing Awodibu
Tenth Place – Shaun Clarida
"He's probably going to win the Olympia again. He's got the best size out there.

With all this size, and the great v-taper he got here, biggest shoulders you've ever wanted to see — I don't see nobody taking him out — nobody at all. So, Big Ramy, congrats on your third Olympia my friend, I think you're going to take it again."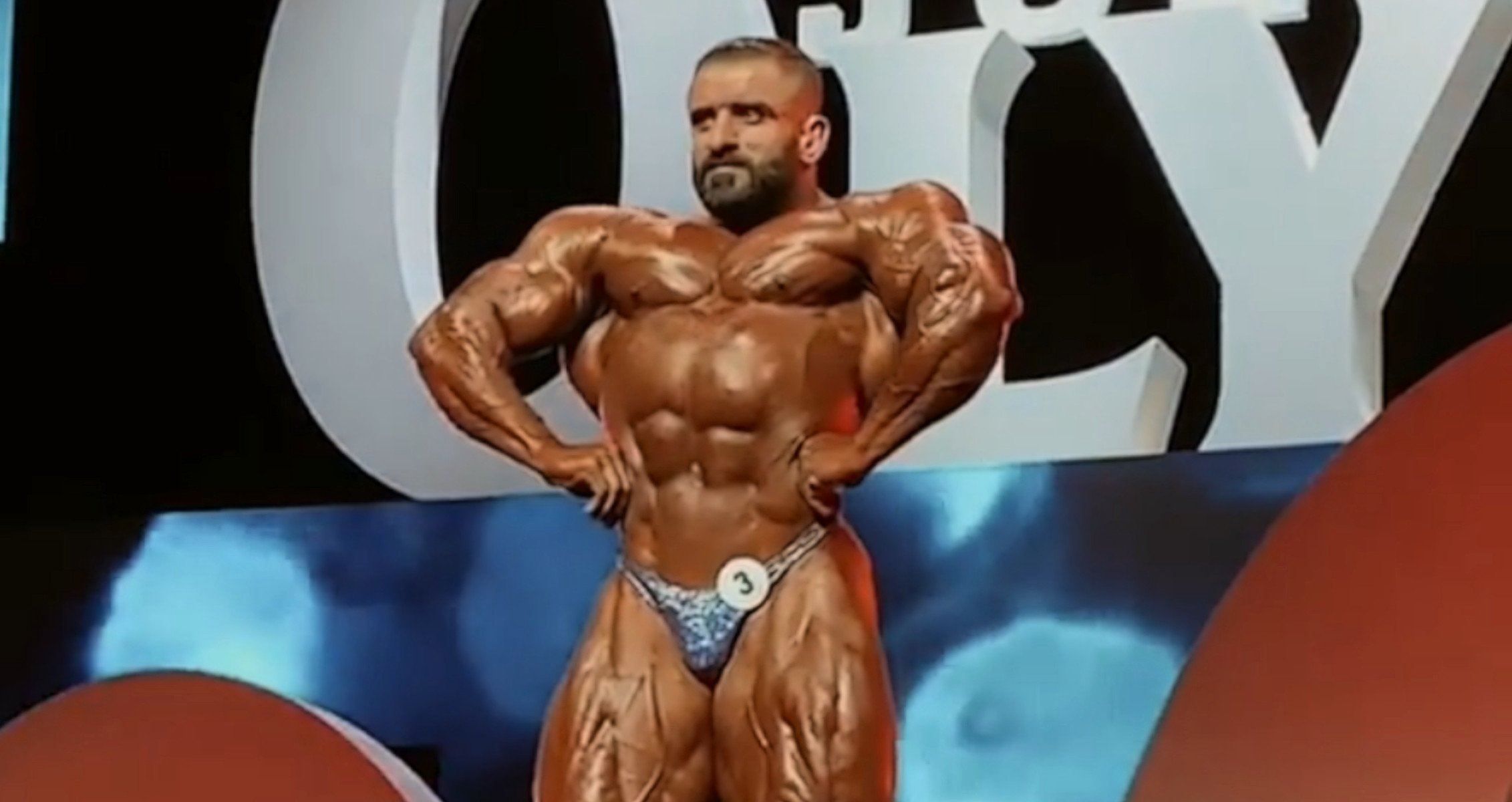 Hadi Choopan
Hadi Choopan finished third at last year's Olympia and any believe that he brought a package that could have been crowned champion. Choopan brings great conditioning to the stage. This is why many veterans believed he was in the best shape in 2021.
Choopan made headlines during the summer when his former manager claimed that he was injected with synthol. According to Coleman, Choopan is not far off from being crowned champion.
"Hadi's got a real nice v-taper there, you know I like that a lot. Nice shoulders right there, nice traps and everything on him. Nice arms on him. I think once Hadi gets his arms to be a little bit more round, he'll have a great physique. Not too much bad going on here.

He's got a real separation in his legs, striations in his legs like Jay got. Hadi, I see great things ahead for him. This guy can probably win the Olympia once he puts it all together."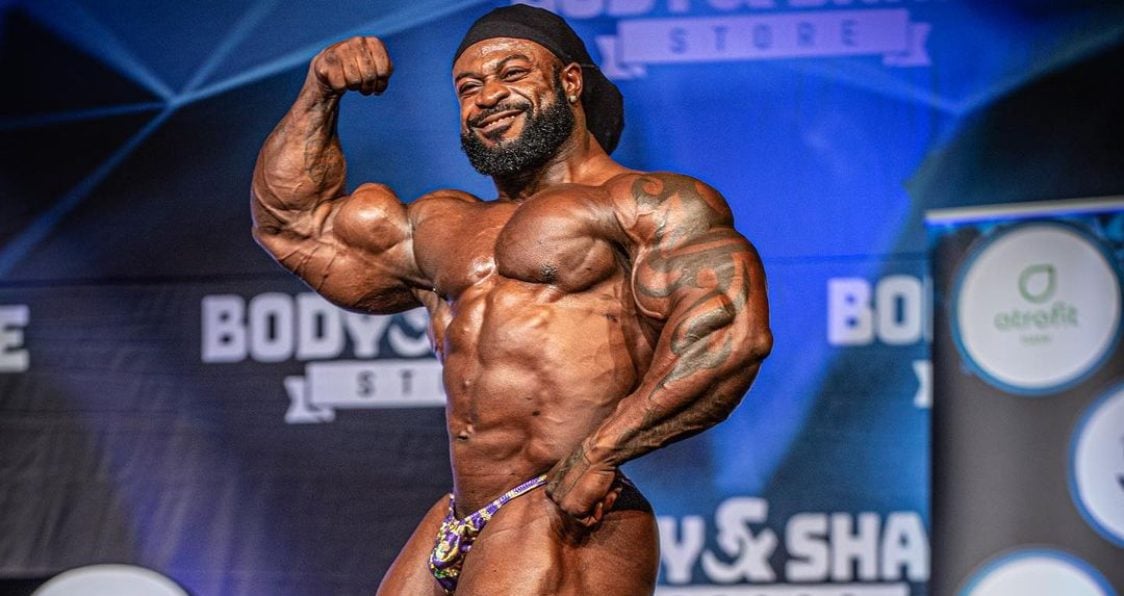 William Bonac
William Bonac is considered a dark-horse heading into the 2022 Olympia. Should he be considered a dark-horse or a legitimate threat?
Bonac finished as the runner-up to Brandon Curry during the 2022 Arnold Classic. Many believe that Bonac should have won this show and made the necessary improvements to bring a championship physique. He will not have a chance to do some damage during the biggest show of the year.
"I think once he gets his back just a little bit more thicker and a little bit more wider, he can probably win the Olympia too.

This guy could be unstoppable. He's got nice peaks from the backs of his arms, he's got a good Christmas tree right here — he's got a nice wide back, yeah I think he can do some real damage."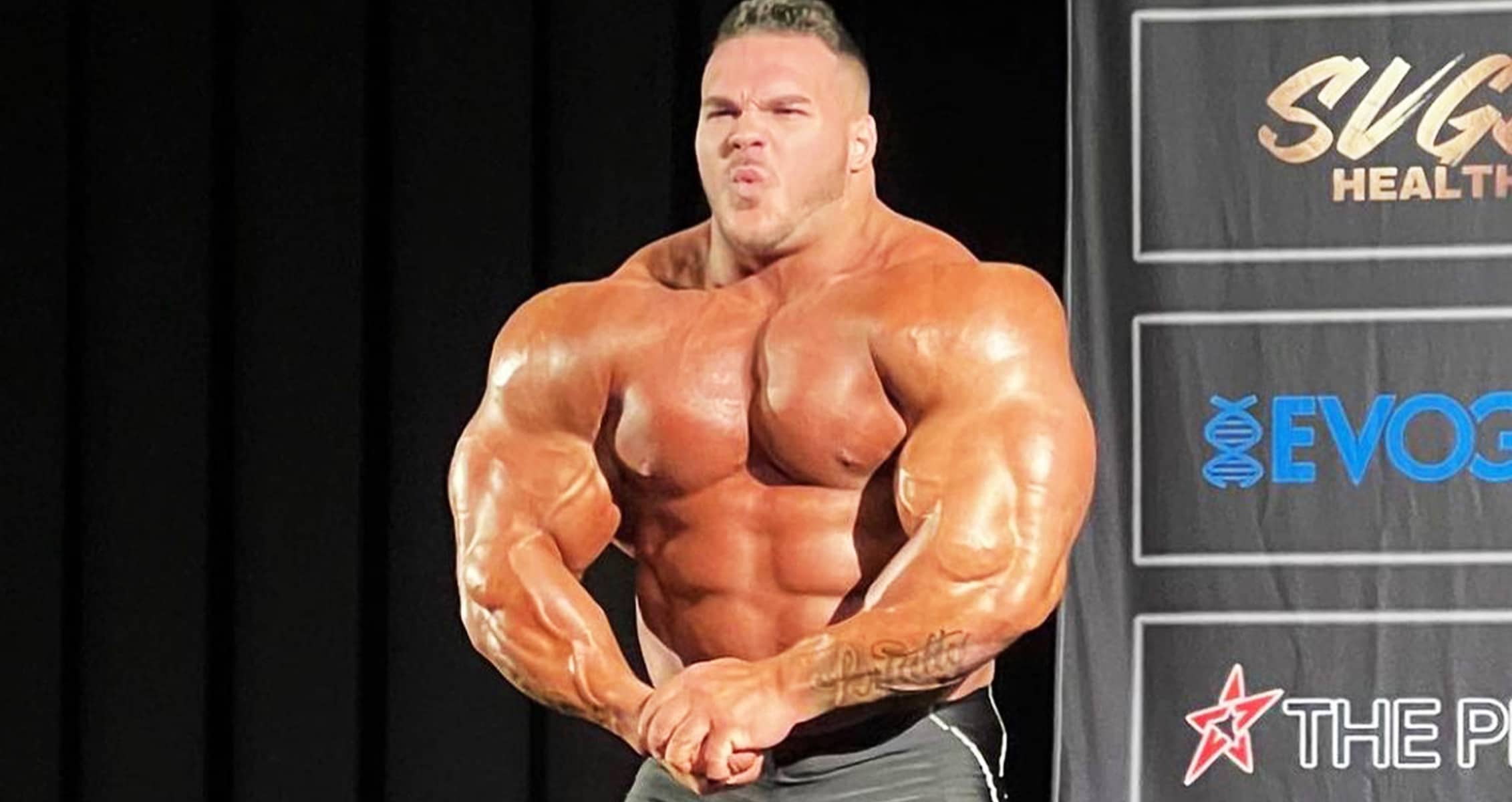 Nick Walker
Nick Walker was one of the best rookies in bodybuilding history last year. Victories at the New York Pro and Arnold Classic put Walker on the map. At his first Olympia, Walker finished fifth.
Now, he has spent all year training to put together the perfect physique for the competition. Will be be enough to springboard him up the leaderboard?
"He's got great shoulders and great arms. As far as his chest, he got a decent sized chest just needs to be a little bit wider. For the most part, yeah, he needs to work on his conditioning and he's going to do pretty good against these current competitors."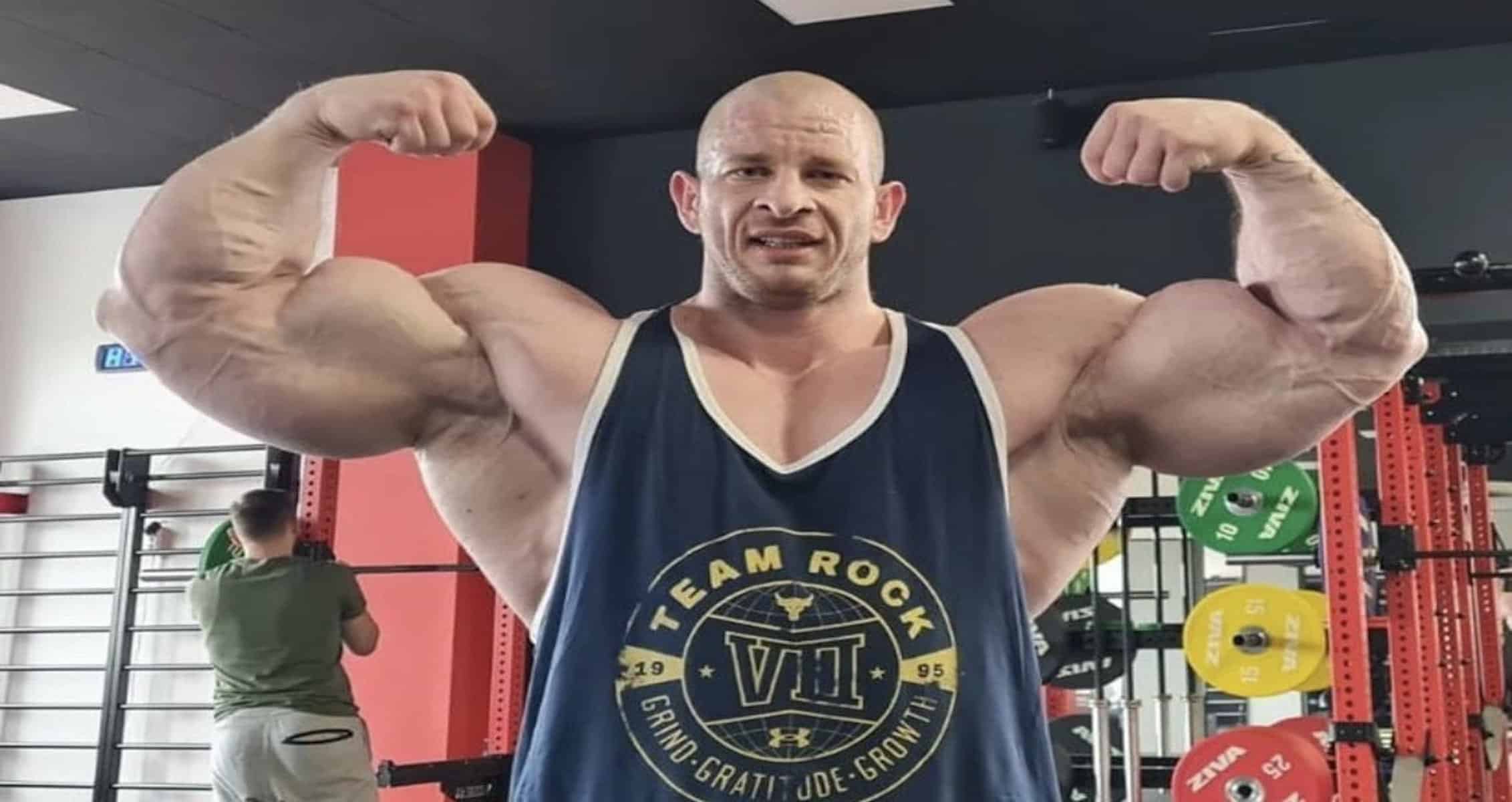 Michal Krizo
Michal Krizo has been the hot name in bodybuilding since making the jump to NPC. He has earned his Pro Card and will now have a chance to qualify for the Olympia. It seems likely that he will be able to get this done.
Krizo has impressed many, both on stage and in the gym, but Ronnie Coleman believes that he still has some work to do despite showing off a freaky physique.
"This is the new guy right here. Krizo got some freaky arms right there. Nice and big chest, he needs some width on it, I'd say. I don't see a lot of width on his back. That's not a good back shot right there. He don't have a v-taper going right there. Now, I see, he has arms though, but they are kind of throwing off his physique."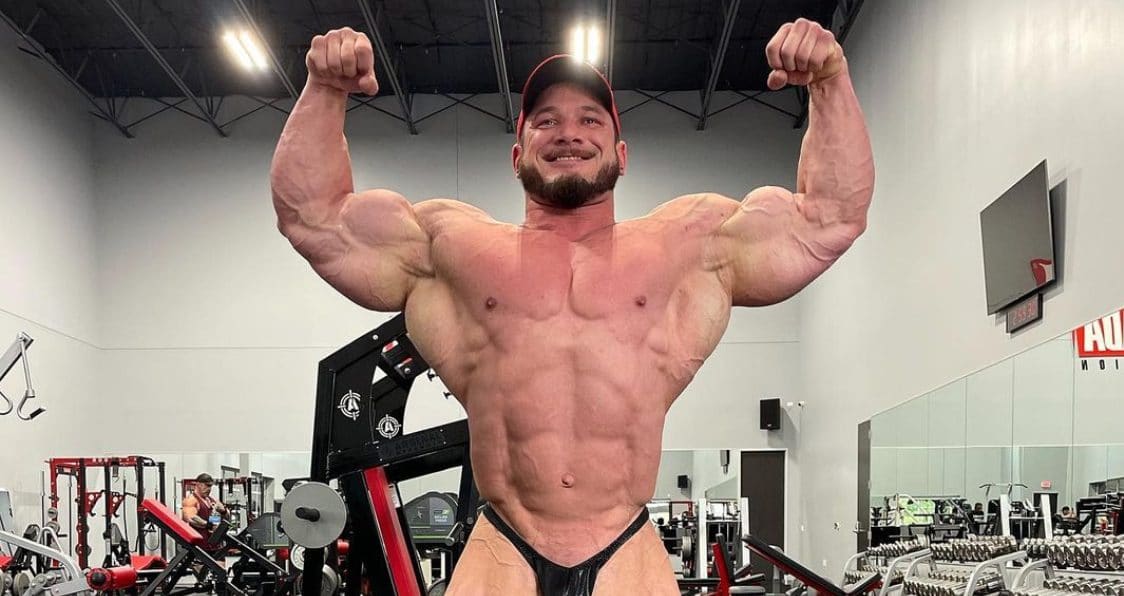 Hunter Labrada
Hunter Labrada is the interesting name on the list for Ronnie Coleman. He finished fourth at the 2021 Olympia and is considered one of the fastest rising stars in the sport.
Coleman has Labrada dropping four spots and finishing eighth, behind both newcomers.
"Hunter, he's got a pretty decent v-taper here. I think he needs to work on his separation and he'll do pretty good. His back, probably needs a little bit more width on it. His arms could use a little bit more peak.

I think once he gets his separation going, once he works on his hamstrings, he'll have some nice hamstrings. But for the most part, he got a pretty good wide back but he probably needs to be just a little bit more wider because his v-taper isn't all that good right now," Coleman said.
To round out the list, Coleman has Blessing Awodibu at nine and Shaun Clarida rounding out the Top 10. Clarida will compete in Men's Open after a successful career in 212. Derek Lunsford did not crack Coleman's Top 10 in what will be his first Olympia since making the switch to Men's Open.
For more news and updates, follow Generation Iron on Facebook, Twitter, and Instagram.