Dennis James claims Big Ramy was at his best just one week before the competition.
Reactions from the Men's Open division's placing at the 2022 Olympia continue to roll in. Dennis James has spent time with Big Ramy during his prep and has comments on his fifth-place finish over the weekend. James believes that Ramy was at his very best just one week prior to appearing on stage in Las Vegas.
Big Ramy entered the competition as the favorite to win his third consecutive title. The division was as deep as ever this time around but Ramy's size seemed to give him a clear advantage. During prejudging, it was clear that Ramy fell a bit behind and that other competitors have caught up to him.
In the end, Hadi Choopan was crowned champion and Derek Lunsford was the runner-up in his first competition in Men's Open. Nick Walker and Brandon Curry also jumped the reigning champ, finishing third and fourth respectively. James is familiar with the prep of Ramy and his coach Chad Nicholls. He made a statement following the 2022 Olympia.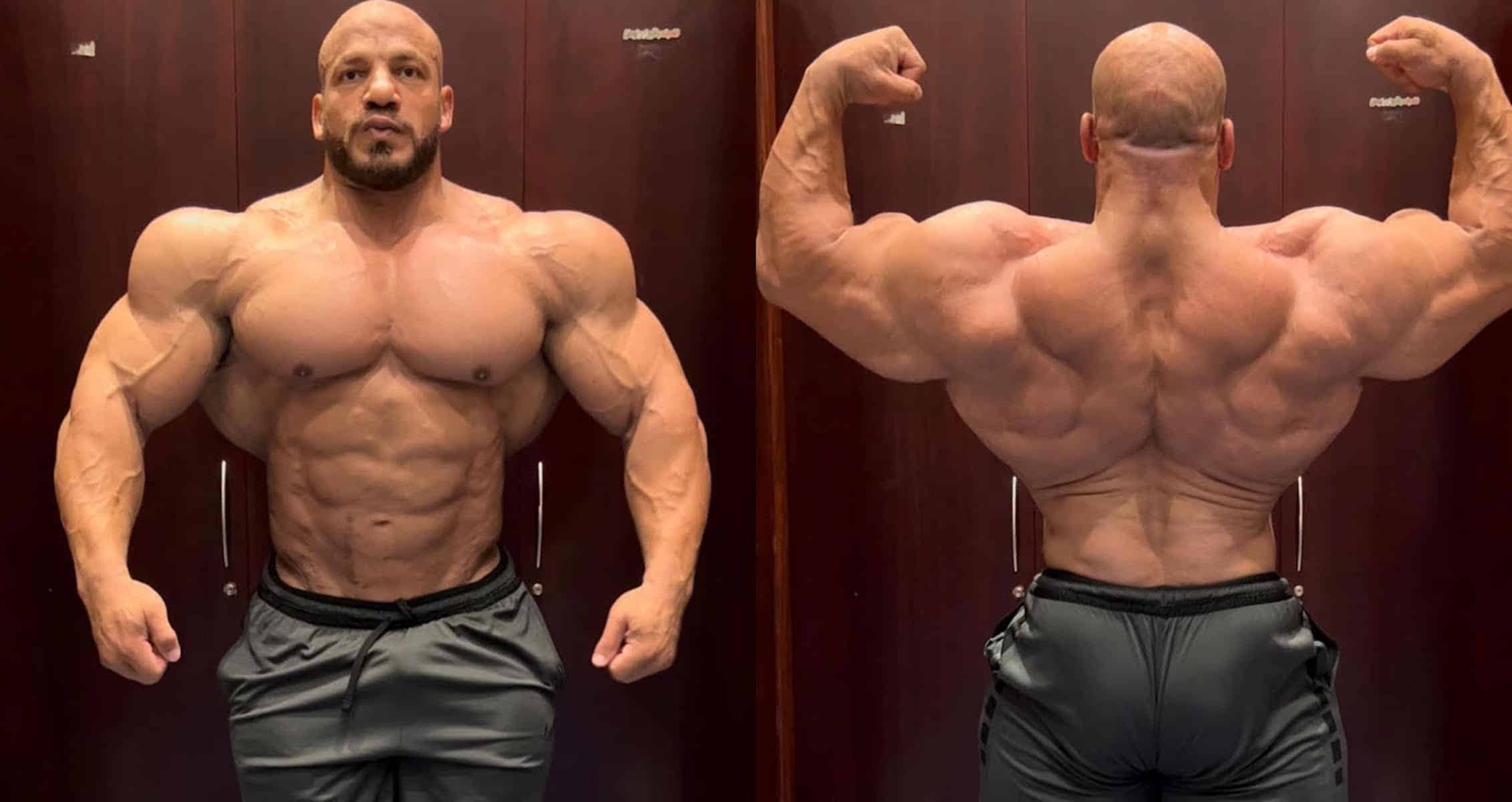 Dennis James: "I Can Honestly Say I Don't Know What Happened"
A new champion was crowned just three days ago. There has been time for bodybuilding fans and those involved to process the competition and think about when down on stage. That is exactly what Dennis James did before making a statement on Instagram.
"Since the long weekend is over, I have time to sit down and think about the Olympia in Vegas. I can honestly say I don't know what happened and I really don't want to speculate. What I can say is that Ramy was right on point throughout the time he was here in Arizona. I took pictures twice a day and not once was I worried about him not being at his best."
View this post on Instagram
During the summer, there were many who believes that Ramy would enter the competition at his very best, maybe the best version of himself all-time. He continued to build mass and got his weight up to 337 pounds at one point. Ramy began his prep early for the 2022 competition and focused on building a shredded package with his size.
At the same time, there are many who believed Hadi Choopan could have been crowned champion in 2021. The work that Big Ramy put in was clear and James believes that he will bounce back.
"I know Ramy worked extremely hard this year and I know the goal was to come in at his all time best. I'm sure Ramy and his coach Chad will address whatever it was that maybe went not as planned. Champ keep your head up, cause you been there before and always came back stronger!"
Arnold Schwarzenegger also commented on Ramy's loss during the Olympia. He believes that he could have won again if some small improvements were made. Schwarzenegger, who has always been a fan of Classic Physique, believes that size is not the answer to winning on stage and that quality must come first.
There is no doubt that Big Ramy will be in the mix once again next year. He will have to make necessary improvements after gaining some extra motivation from his finish in 2022.
For more news and updates, follow Generation Iron on Facebook, Twitter, and Instagram.