Big Ramy shared who would be in the top-tier of his Olympia score card.
Big Ramy is at the top of the bodybuilding world after two consecutive Olympia titles. He will be fighting for his third in a row come December. During a recent conversation, Ramy took some time to discuss the competition and who he believes could finish top three at the show.
In 2020, Big Ramy dethroned Brandon Curry to win his first Olympia title. He successfully defended his title in 2021 and many believe he is the odds-on favorite to three-peat. Curry finished as the runner-up in each of the last two years.
Big Ramy began his training for the 2022 show shortly after winning in October. He admitted to not bringing his best package to the stage his last time out and it was because his prep began late. Now, he will not have that problem and will likely hit the Olympia stage shredded at an incredible size. Ramy has appeared as a guest poser sparingly over the last year but missed the 2022 Pittsburgh Pro.
There are few who can contend with the overall size of Ramy and that is why he is considered the favorite once again. So, who does Big Ramy think can finish in the top three?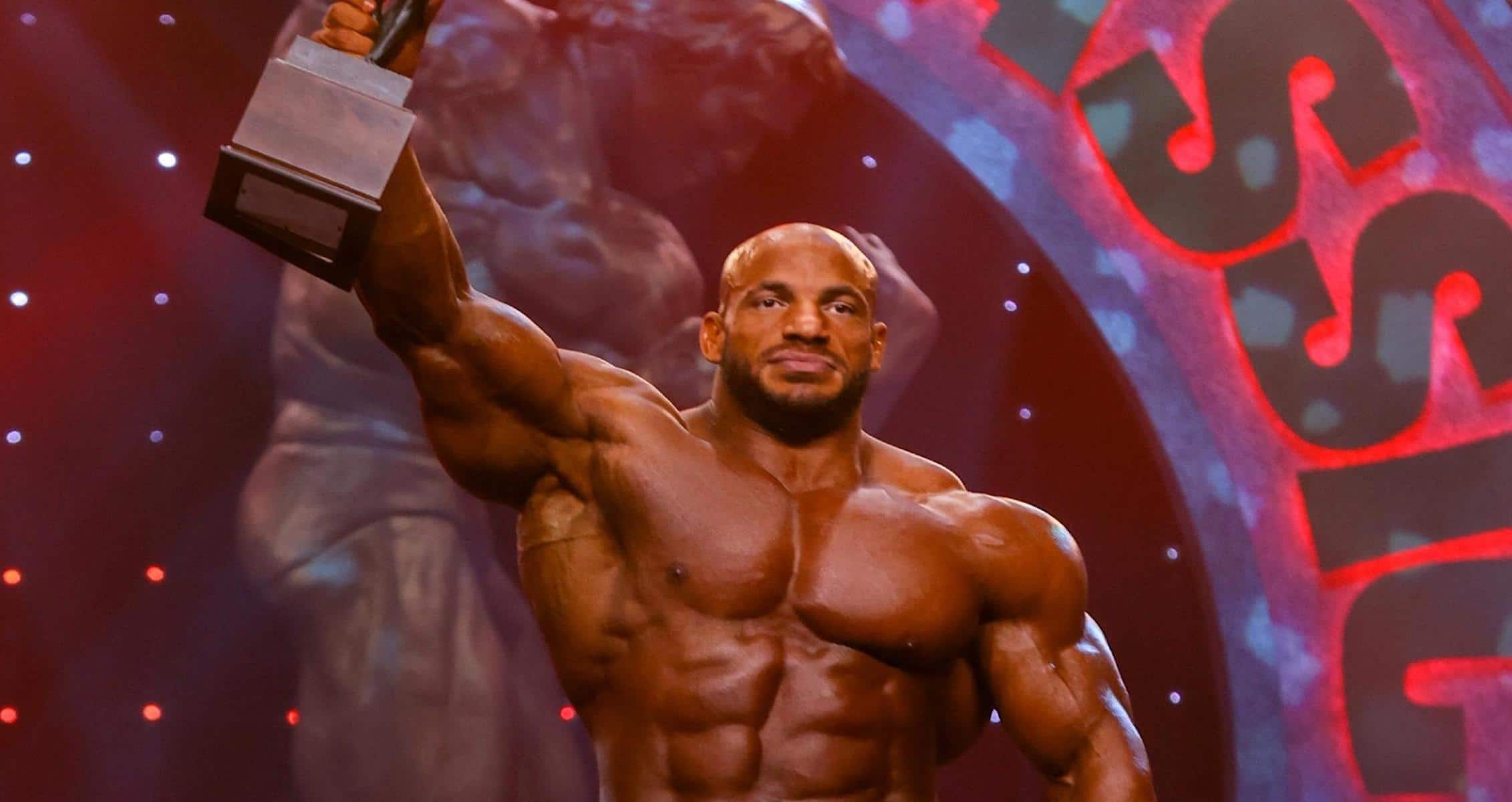 Big Ramy Shares His Top Three
Big Ramy joined Dennis James on The Menace Podcast on YouTube for a conversation. He was asked by Milos Sarcev who his biggest rival is. The question changed to who would be his top three if Big Ramy was not competing in the show.
"I have to say William, Brandon, Hadi," Big Ramy answered.
Hadi Choopan finished in third place last year and has been one of the top competitors in recent years. There are many veterans who believe that Choopan showed up in the best shape last year and could have won the title.
View this post on Instagram
"I respect all of them. Hadi, his shape and conditioning is really good," Ramy said.
William Bonac impressed many during the 2022 Arnold Classic, as he finished second to Curry. Bonac put himself in position to reclaim the Arnold Classic title and put a winning package together. He will look to keep it together heading into the Olympia.
Big Ramy continued to explain who his biggest rival is. He did not single out an competitor but focused on himself.
"Dennis asked me this question, and it's not a political answer, I say this for a long time. It's one words. It's Ramy. If I am not 100%, I would be f***ed up," Big Ramy said.
For more news and updates, follow Generation Iron on Facebook, Twitter, and Instagram.