King Kamali weighed in on how Derek Lunsford would look compared to the other elite competitors in Men's Open.
It has been weeks now since the conversation began about Derek Lunsford moving to Open bodybuilding. The speculation began when he appeared as a guest poser at the 2022 Pittsburgh Pro next to some of the elite competitors in Men's Open. This made many believe that he could hold his own if he made the switch. King Kamali is not one of those believers when it comes to Lunsford against the top five.
Lunsford was able to get over the hump during the 2021 Olympia and take home the 212 title. He had been vying for this honor for years and was finally able to reach the pinnacle. Now, it seems as though he has put on more muscle mass this offseason. This has many in the sport doubting his chance at defending his title in 212 this year, including Olympia President Dan Solomon.
READ MORE: Dan Solomon Claims Derek Lunsford Might Not Be In Olympia Without Special Invitation
Derek Lunsford might need a special invitation to compete in Open bodybuilding at this year's Olympia. Big Ramy received this invitation prior to his title in 2020. He did not earn enough qualification points to make it that way and was given an invitation by the committee. This might be the way that Lunsford needs to work it as well.
It is unknown if Lunsford will ultimately receive this invitation but there is still time. It is clear that he is training for Men's Open but would he be able to sneak into the top five?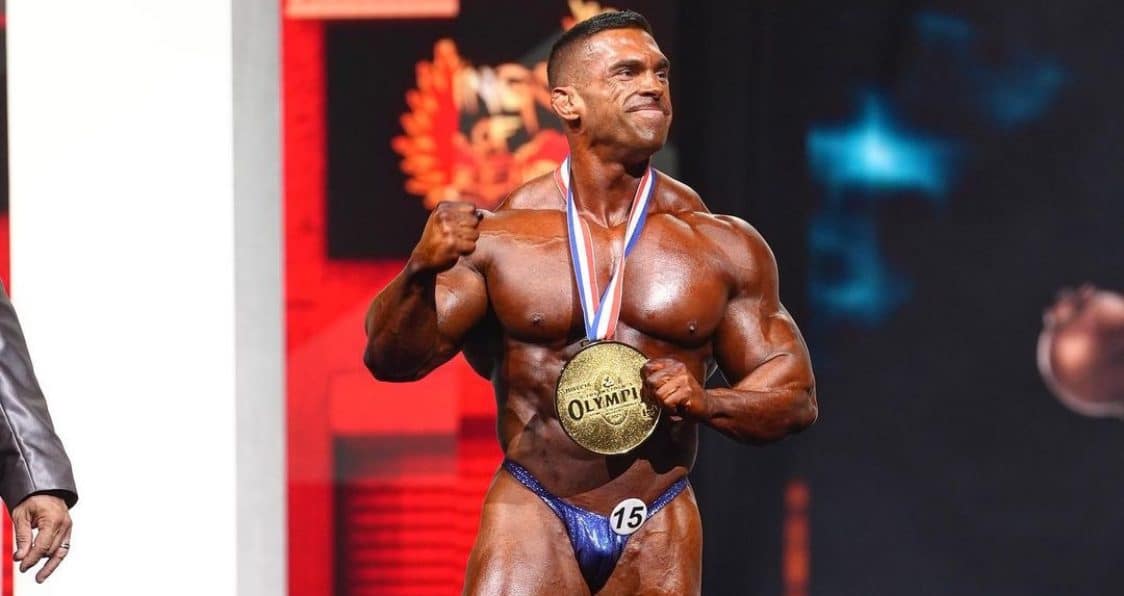 King Kamali Believes Derek Lunsford Would Be Behind Many Competitors
Recently, Nick Walker joined Fouad Abiad on his podcast and discussed the status of Derek Lunsford. Walker finished fifth at the Olympia last year and believes he can climb the leaderboard further. When discussing Lunsford, Walker claimed that he might be able to make the top five. Walker even said that Lunsford could beat him in the future but not this year.
King Kamali went in depth about different competitors that would still finish ahead of Lunsford in Men's Open.
"I'm just saying that there is going to be a few guys in trouble. So, he can't beat Hadi. He can't beat, I don't think he can beat Ramy if Ramy is in shape. I don't know, I don think he will beat Brandon if Brandon is in shape but I think he fares very well with all the other guys," King Kamali explained.
King Kamali then used a quote from Dorian Yates to compare to Lunsford's situation. Yates was told that if Nasser El Sonbaty built his back that he would lose. Yates responded and said "he's been training for 18 years. What makes you think he's going to get a back in one year?"
"Derek is a fantastic bodybuilder. He looks great. Great symmetry. He's made some great improvements, okay?"

"When he stands next to the top five guys in the Open class of the Olympia, he's king to look small."
Where it stands right now, it seems as though Derek Lunsford moving to Men's Open is not a case of if but when it will happen. When Lunsford decides to make the jump, there will be plenty of eyes on his first show at the next level.
For more news and updates, follow Generation Iron on Facebook, Twitter, and Instagram.